3M 6200 Series Half Face Respirator Mask
The 3M 6000 series reusable half face respirator mask helps to provide protection against particles, gases and vapours when used with an approved cartridge or filter (NIOSH). It's vitally important when in an environment that has harmful gases to uphold your safety and health. Coupling the dual airline respirator the correct cartridges/filters is vital and 3M are one of the best to ensure you uphold your safety and health through the 6000 series respirators. The respirator is reusable as the cartridges and filters can be exchanged or disposed once used to capacity.
Design
The 6000 series respirator mask features twin lightweight filters, which can be specialised to suit your individual needs. Fitting the respirator is easy with two straps for a comfortable yet secure fitment, with adjusting straps to make sure it feel snug against your face. Its lightweight design makes this reusable respirator a favourite for professionals, to fit and dismount swiftly between jobs and the low profile design doesn't obstruct the field of view.
Protection
Once the straps are adjusted the face piece is fully secured to the user's face not allowing any harmful gases or particles to be inhaled. The 6000 series offers versatility for various environments and applications, with the approved cartridges and filters. This respirator and the cartridges/filters can be used in combination can be provide protections against a variety of hazards at concentrations up to 10 time the Permissible Exposure Limit (PEL). The 6000 Cartridges, 2000, 2200, 7000 or 5000 series filters are compatible with a 6200 respirator. They are all easily attached with a quarter turn twist on and off onto the face piece.
Offering an alternative to the cartridges/filters the 6000 series an be used with high or low 3M Dual Airline systems, allowing flexibility and easy connections between both systems.
Features and Benefits
Face Piece is made from soft, lightweight material Cradle head harness and easy to fasten neck strap
Dual filter design and Airline system available
Bayonet style fitting cartridges and filters
Minimal obstruction to overall vision
Typical Applications
Construction Oil and Gas
Industrial Maintenance
Manufacturing
FAQ's
What is the difference between a respirator and a standard face mask?
Respirators allows for a higher filtration efficiency and better fit than standard face masks. All respirators must be approved by CE/NIOSH with an assigned approval code on each respirator if you're unsure about a respirator or a standard face mask.
What is a NIOSH Approved Respirator?
The NIOSH regulates the manufacture and testing of respirators, along with cartridges, filters and supplied air systems.
How long do particle filters last?
As particle filters load up with the contaminant they actually become a better filter. However, they become a harder filter to breathe through. The user will notice breathing becoming too hard and will then need to change the filter.
Standards
Meets the requirements of European Standard EN 140; 1998
Recommend this product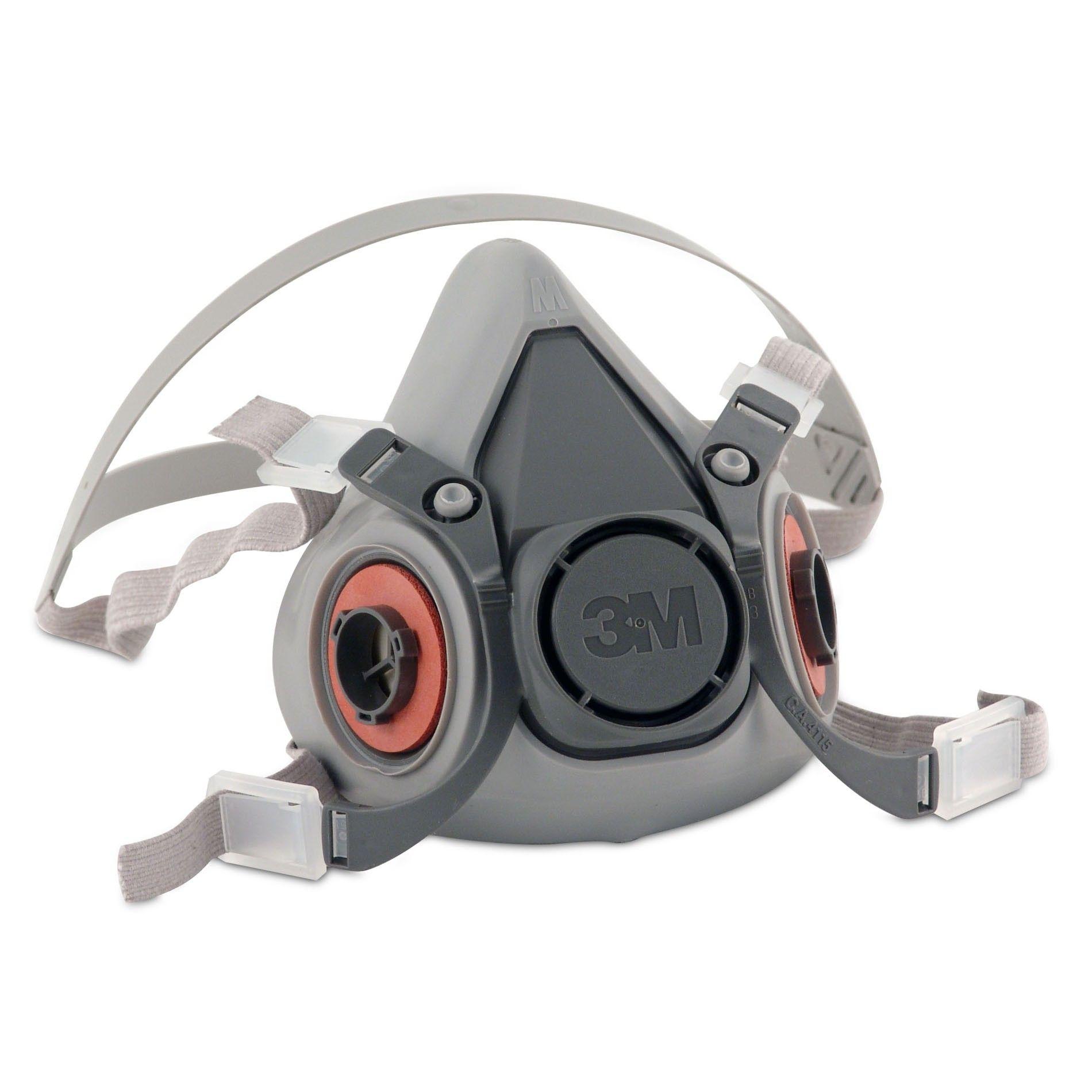 3M 6200 Series Half Face Respirator Mask