Balloxy HB Light
"Buy Balloxy HB Light with Free Shipping to Mainland UK."
Jotun Balloxy HB Light is a two-pack, high build epoxy coating for use in ballast tanks, cofferdams and in areas with condensation where blast cleaning isn't always possible. It is extremely surface tolerant and can be applied on hydrojetted surfaces that are still moist.
Balloxy HB Light can be applied at a wide range of temperatures (between -5° and 40°C) and is supplied with different hardeners dependent on application conditions. With Standard hardener, the pack size is 18 litres (15L Comp A + 3L Comp B), and with the Wintergrade hardener the pack size is 20 litres. (15L Comp A + 5L Comp B.) Either version can be supplied in Green or Beige.
Specification
Application Method

    

Brush, roller or high pressure airless spray

Coverage

    

6 to 8m² per litre

No. of recommended coats

    

2 to 3

Dry to re-coat @ 23°C (std. Comp B)

    

10 hours

Dry to re-coat @ 10°C (w/g Comp B)

    

12 hours

Thinner

    

Thinner No. 17
Product features
Extremely surface tolerant

Can be applied on moist surfaces

Recommended for ballast tanks & similar
Recommend this product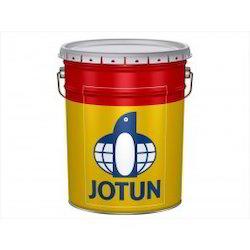 Balloxy HB Light