WeKnow Rope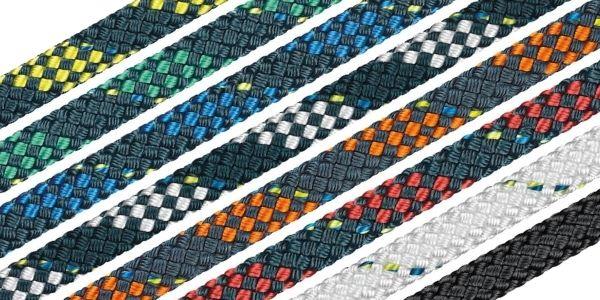 Ropes for Halyards, Sheets and Running Rigging
Typically, braid-on-braid polyester with either a polyester or polypropylene core is used in most sailing functions as this rope gives excellent breaking strain, soft handling and economical value, whilst still offering a range of performance levels depending on the type chosen.
The most expensive ropes in these ranges offer higher breaking strain and the least stretch. For running rigging, less stretch is desirable. Imagine the case of a halyard: More stretch would allow the sail to drop down from its fully raised position over time. With furling forsails that stay up the whole season, this means that the luff looses its shape over time as the sail is allowed to fall slightly. With the case of a furling main, a looser luff may even reduce the effectiveness of the furling system as the sail bulks out in the tight confines of the mast cavity. Thus, on high performance boats, the least stretch ropes are used, being Dyneema.
With its chemical origins as Ultra-high-molecular-weight polyethylene (UHMWPE, UHMW) Dyneema is a trade mark of DSM Holland and is a subset of the thermoplastic polyethylene. It is highly resistant to corrosive chemicals, has extremely low moisture absorption, a very low coefficient of friction, is self-lubricating and is highly resistant to abrasion, in some forms being 15 times more resistant to abrasion than carbon steel. Its stretch characteristics are almost zero, and so makes excellent Halyards. It can also be used as lifelines running through stanchion posts, and as standing rigging in high performance racing boats where lightweight is key. We also see it used in soft shackles, like SeaQure Soft Shackles, which are stocked exclusively by us in the UK.
Most popular ropes from the Liros range: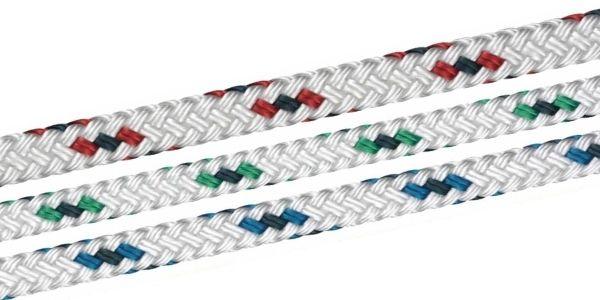 This is the most economical in the whole of the Liros range for running rigging, and is one of our most popular ropes due to its excellent working properties and extremely attractive pricing. It has a polypropylene core and a stretch of up to 8%. It has a wonderfully soft outer braid and is soft on the hands. It can be spliced into eyes for halyard ends successfully. Click here to see our range of All-Round ropes in stock.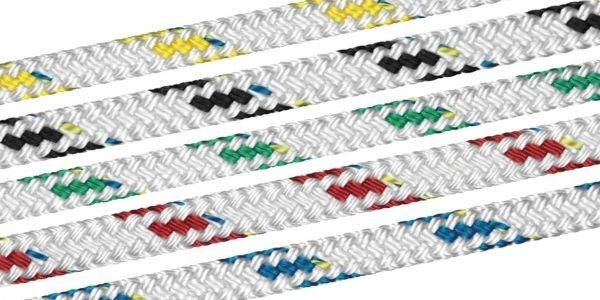 This is the go-to for those looking for an economical rope with a lower stretch, harder wearing outer core and higher breaking strain than the All-Round. This rope has a polyester core, and achieves just 5% stretch. It has a higher breaking strain at all sizes when compared to the All-Round. It has a more solid and less squishy feeling in the hand when compared to its more economical cousin, and a more professional look. Click here to see our range of Evo ropes in stock.
LIROS Dynamic Color /Regatta 2000 / Plus,LIROS Racer-XTR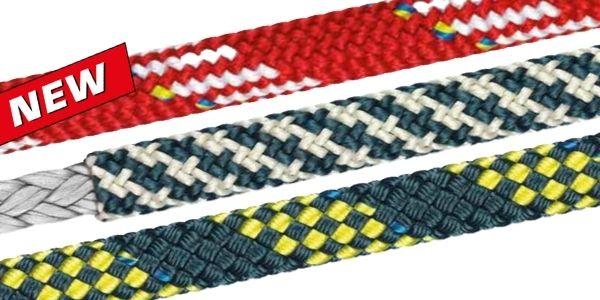 Some of the high-end rope solutions for easy-handling, abrasion resistant line with low stretch, premium Polyester cover and a Dyneema SK78 core. Suitable for use as a high-end sheet, or low-stretch halyard by advanced cruising sailors wanting extremely low stretch (<2% Dynamic Color, <1% XTR). Please contact us for more info on these high end ropes
Mooring Ropes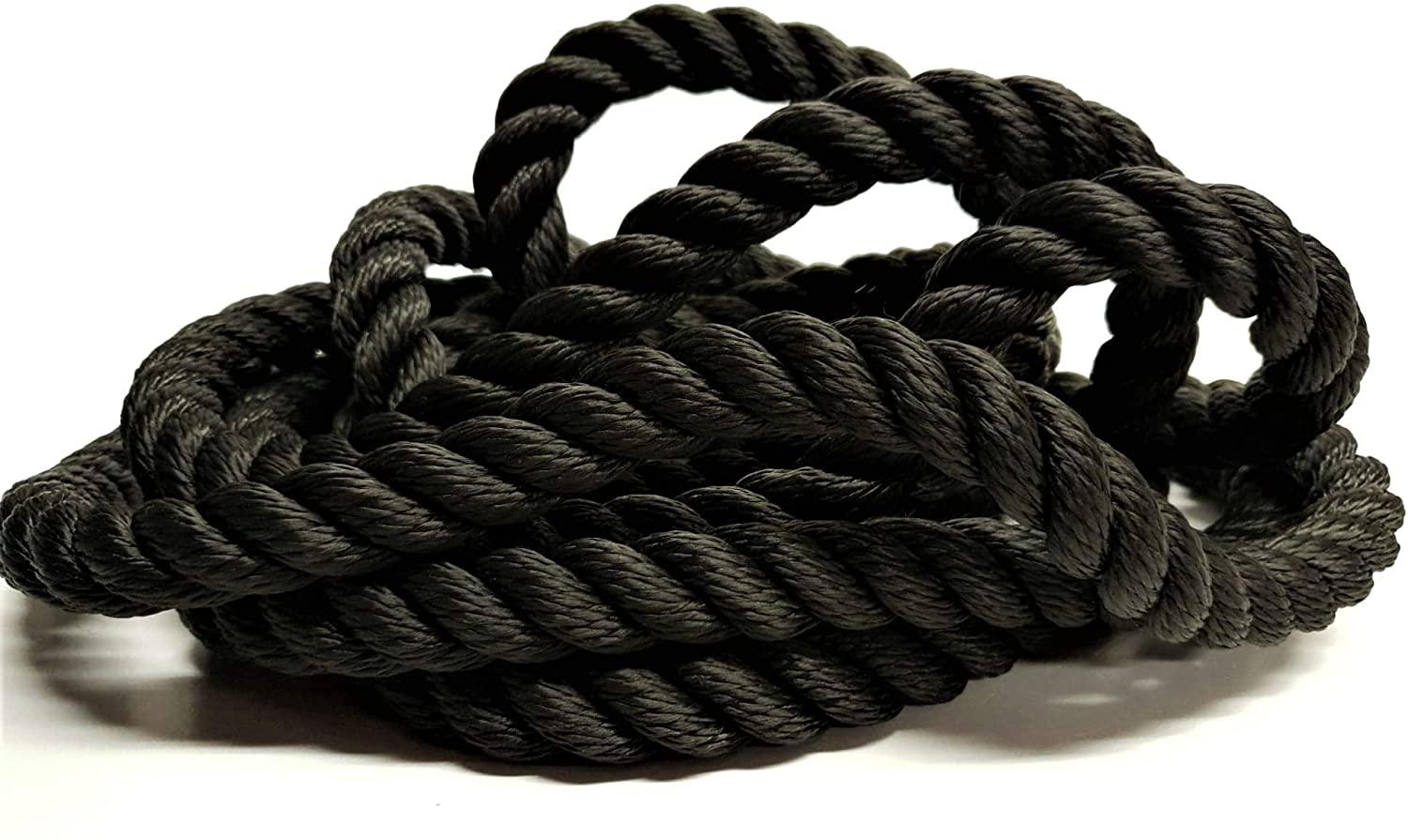 Pro Marine Store sells mooring rope as 3-strand polyester rope, rather than Nylon rope. Whilst in the dry environment, nylon rope has greater stretch and so is better for shock loads, it does not fair well in the wet marine environment, as water will compromise its strength, causing it to sag. Polyester retains its strength when wet and gives good stretch that is desirable in mooring applications so as to reduce unwanted jarring and juddering. 3-strand rope can also be spliced onto chain to make mooring buoy strops or strops and bridles suitable to tie up to piles and mooring buoys, where chafing could quickly cut through an unprotected rope. We stock unlimited lengths of mooring rope and can make strops and bridles using chain if required. Please contact for cost effective quotes depending on your boat size and requirements. We also stock ready made mooring rope sets here. Below, use the table to calculate the thickness of the mooring rope you require.
| | | | | | | |
| --- | --- | --- | --- | --- | --- | --- |
| Boat Length - m | Up to 6 | 6-8 | 8-10 | 10-12 | 12-14 | 14-16 |
| Boat Length - ft | Up to to 20 | 20-26 | 26-33 | 33-40 | 40-46 | 46-53 |
| Displacement - tonnes | 1 | 2.5 | 5 | 9 | 13 | 16 |
| 3-Strand Polyester - mm | 8/10 | 10 | 12 | 14 | 16 | 18 |