Anchor Chain - Full Range DIN766 & ISO
Buy Galvanised Anchor Chain G40 for Sailing Boats and yachts Online, UK. 
Looking for stainless chain?  See it here. 


We stock an extensive range of common chain sizes for marine use in both galvanised and stainless steel, made to DIN 766 or ISO standard depending on diameter. All our chain conforms to the required hot dipped galvanised ISO-1461.  Our chain is supplied by high quality UK supplier William Hackett and certificates of conformity can be obtained on request.
Our chain is sold as commonly requested lengths of 30m, 50m and 60m.  Warp to chain splicing is available on request.  Breaking strain has been increased on all chain we sell now, from G30 to G40.  G30 is no longer available as G40 is the new standard we offer, and breaking strains are therefore as seen in the table below, with roughly ⅓ increase in breaking strain over G30.
Galvanised

DIN 766 / ISO

G40 now the minimum standard

316 Stainless steel

Chain buckets available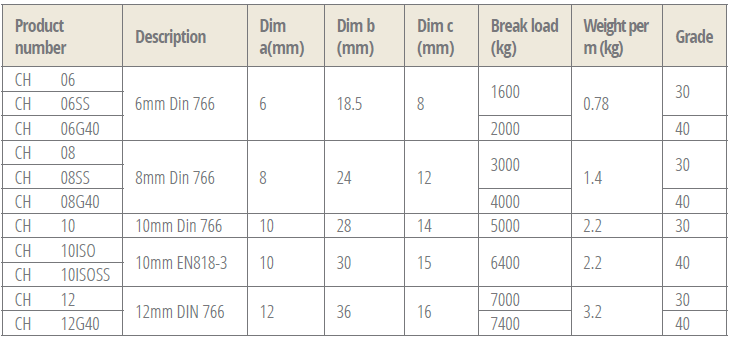 Note:  A specific delivery charge is payable on chain orders as all orders are shipped by pallet due to weight. 
Recommend this product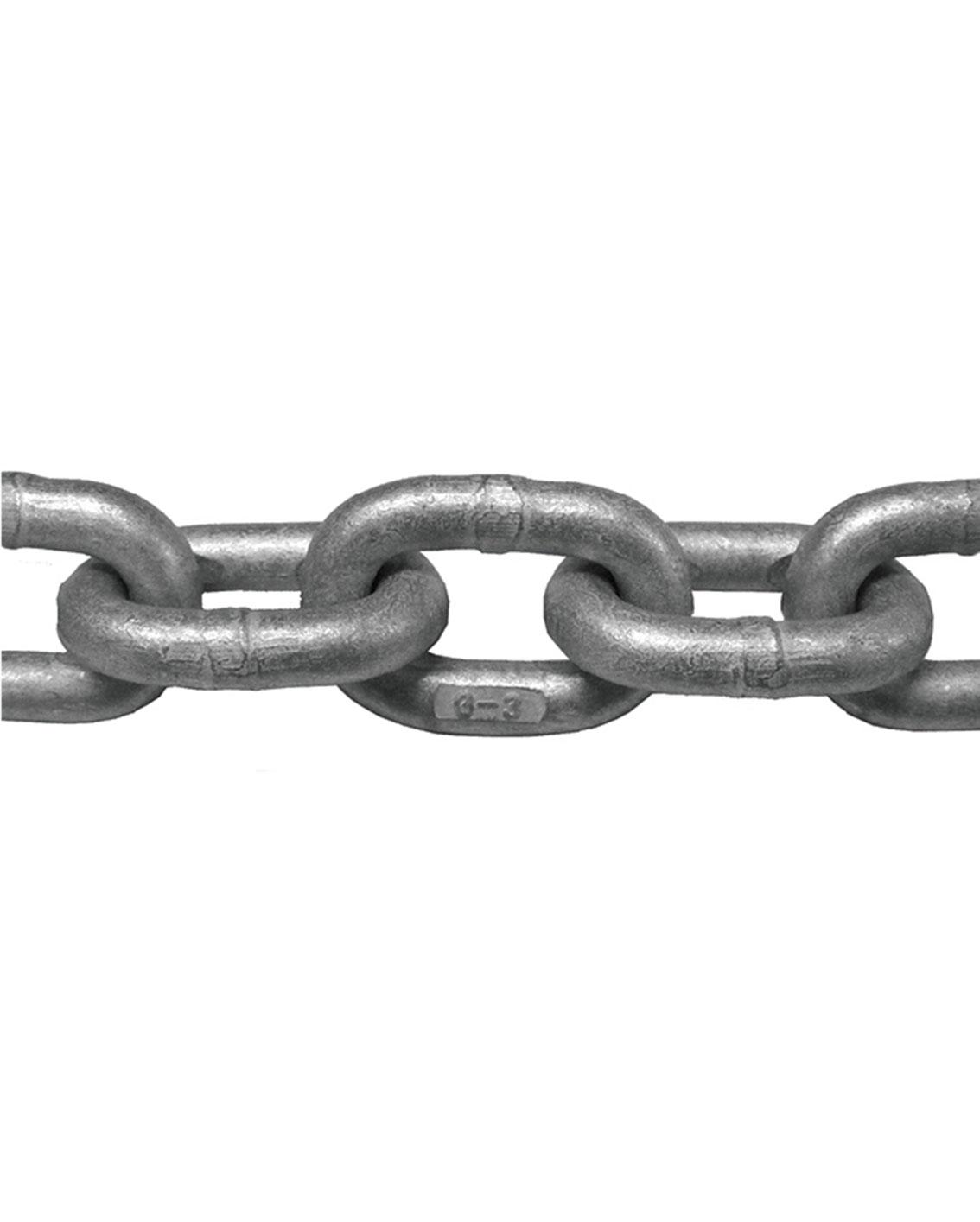 Anchor Chain - Full Range DIN766 & ISO