Ultra Anchors Premium Stainless Steel Anchor Chain 316LN
Buy Ultra Anchor Premium Chain 316LN Grade Online UK | All grades available. 
Windlass Anchor Chains CDK/CIA, Grade 60 Plus (AISI 316LN), measures acc. to DIN 766 and ISO 4565, tested, calibrated, bright polished
High quality chains with the best characteristics for offshore use.
Besides Ultra Marina products we offer also stainless steel chain made in Germany from best quality stainless steel. Sizes are from 6 mm up to 13 mm and in ISO or DIN norm. You can also chose from stainless steel quality Grade 60 (AISI 316 L), Grade 60 PLUS (AISI 318 LN Duplex) and Grade 60 PLUS (Superduplex A182 F61). All chains are tested, calibrated and bright polished. Stainless steel chains help match our Ultra Anchors and Swivels the best way and having stainless steel chain helps you to store your chain in your locker and there is no need of re-galvanization in the future.
Recommend this product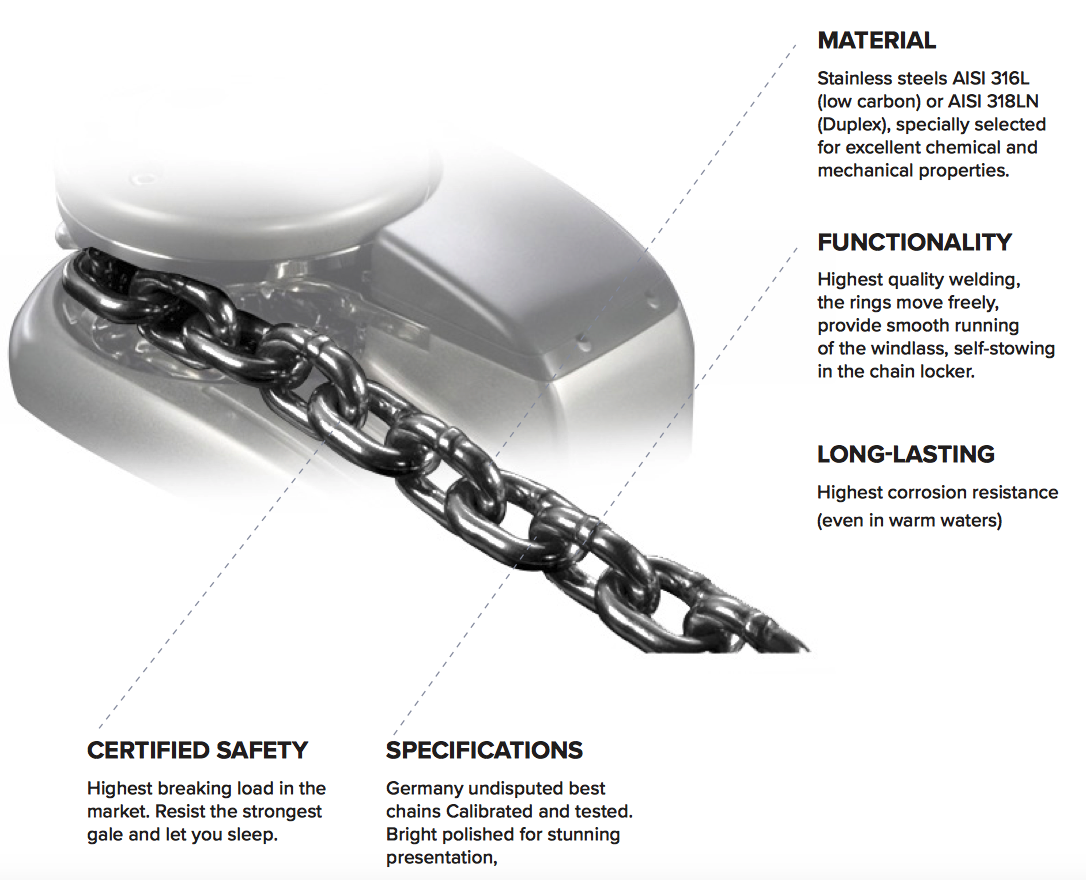 Ultra Anchors Premium Stainless Steel Anchor Chain 316LN