ePropulsion Spirit 1.0 Plus Electric Outboard Motor
Buy ePropulsion Electric Outboard Engine for inflatable dinghies and tenders with free delivery to the UK. 
LIMITED STOCK ARRIVING AUGUST 2021.  THIS IS A HIGHLY DEMANDED PRODUCT AND IS SOLD OUT NATIONALLY UNTIL AUGUST.  ORDER NOW TO GUARANTEE YOUR MOTOR TO RECEIVE FOR MID SUMMER AND AVOID DISAPPOINTMENT.  ONCE THEY ARE GONE, THEY ARE GONE. 
***Free Gifts for the first 10 customers to celebrate our ePropulsion launch!***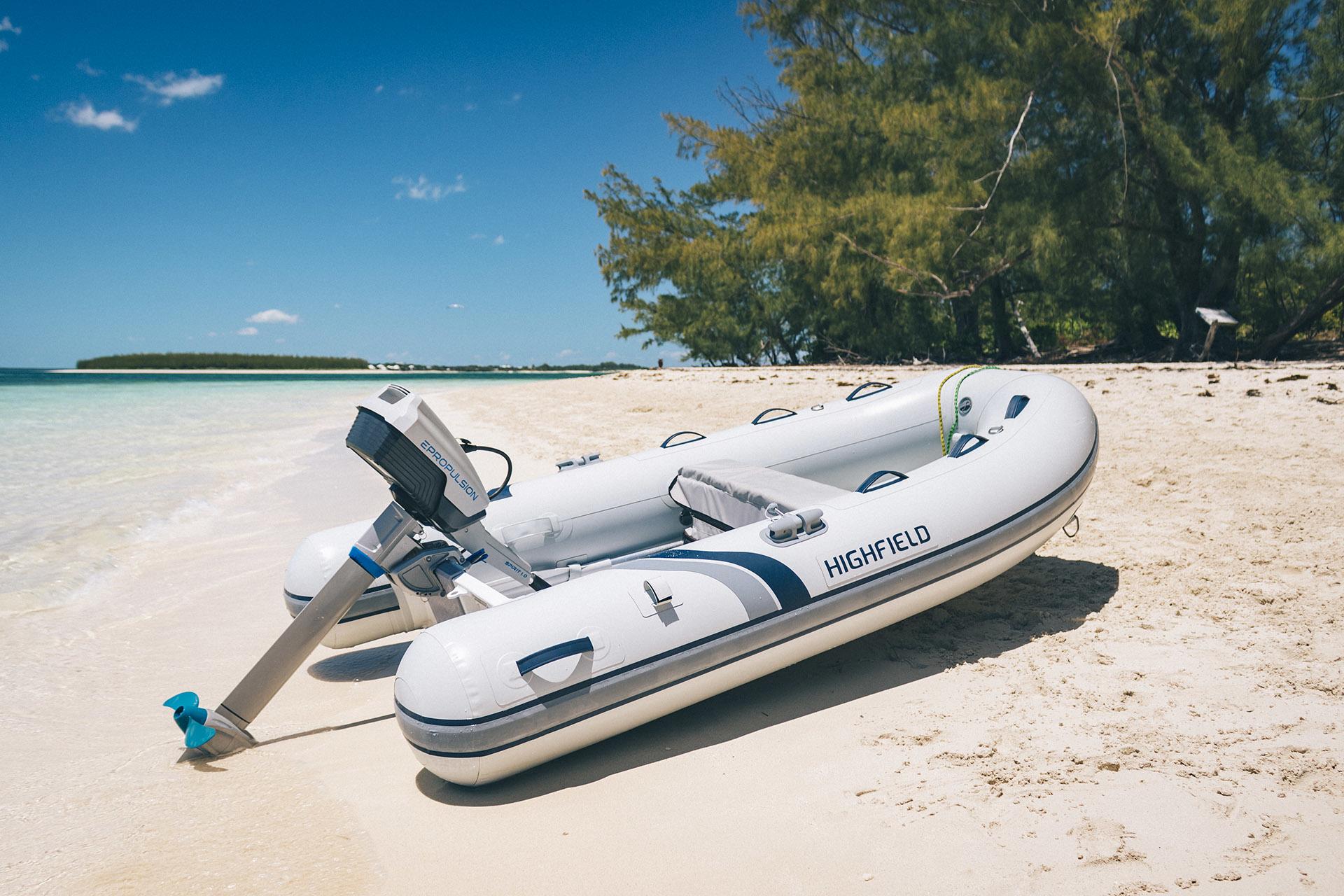 Choose two FREE GIFT items from the following:
Or, choose one of the following:
Not sure what leg length?  Read this blog article here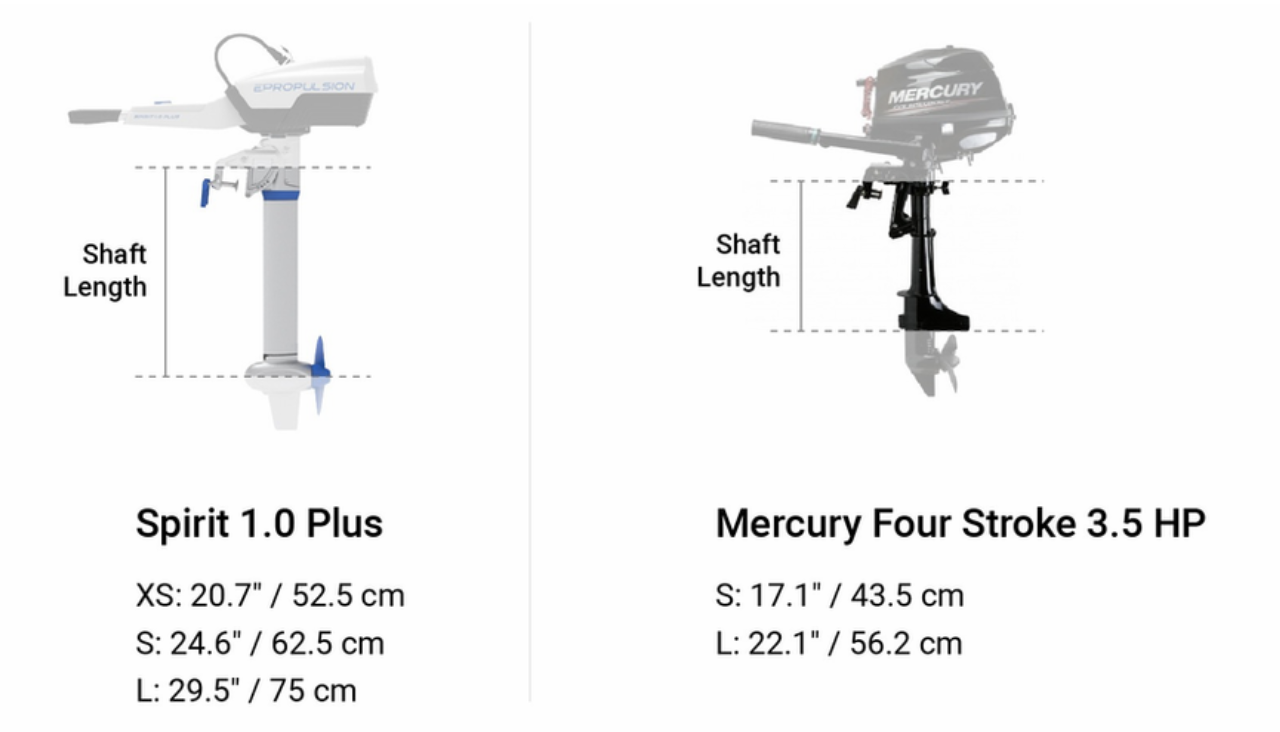 The Spirit 1.0 Plus is perfect option for tenders, small yachts and day sailors up to 1.5 tons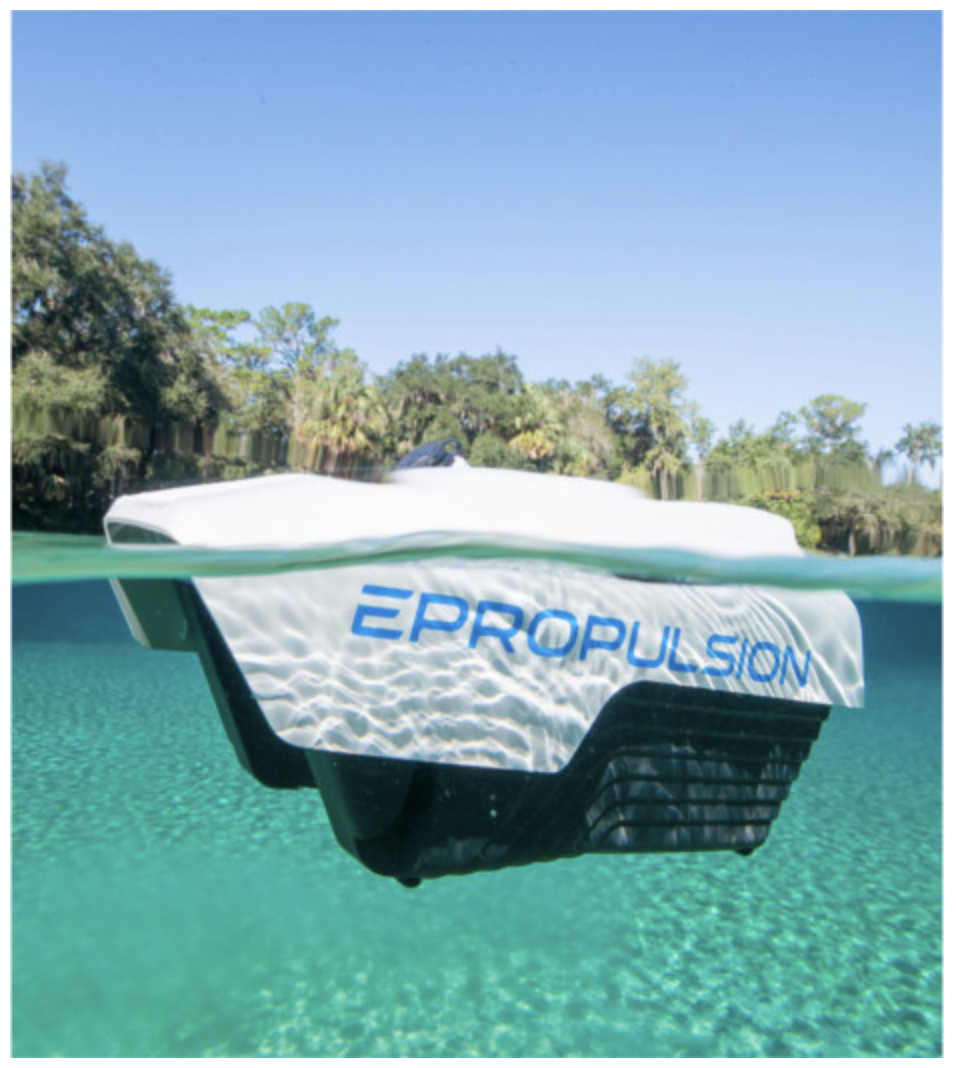 INDUSTRY LEADING - Spirit Plus has industry leading performance and reliability.
HUGE CAPACITY - 1276 Wh from the 24 Lithium cells
LIGHTWEIGHT - Battery 8.7kg  – Motor 10.6kg
FLOATING BATTERY - Safe and worry free 
RELIABILITY - Robust design built to last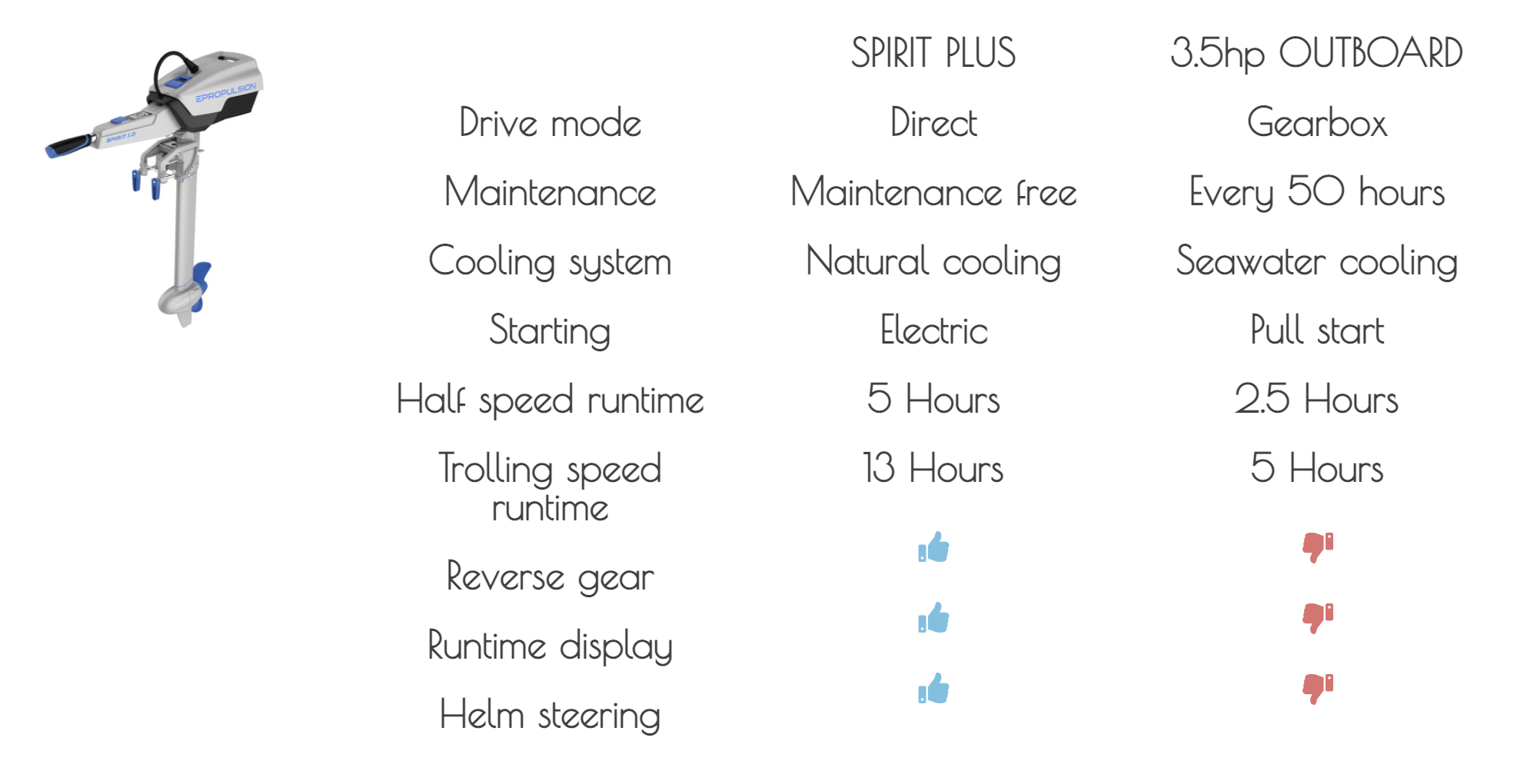 2,000 HOUR TEST
The motor was run continuously for 2000 hours. It passed with flying colours, and could have run many thousands more
MAINTENANCE FREE
No servicing, No winterising
DIRECT DRIVE
Less moving parts, more efficient
SOLAR AND 12V COMPATIBLE
The Spirit can charge from solar panels or a 12v auxiliary output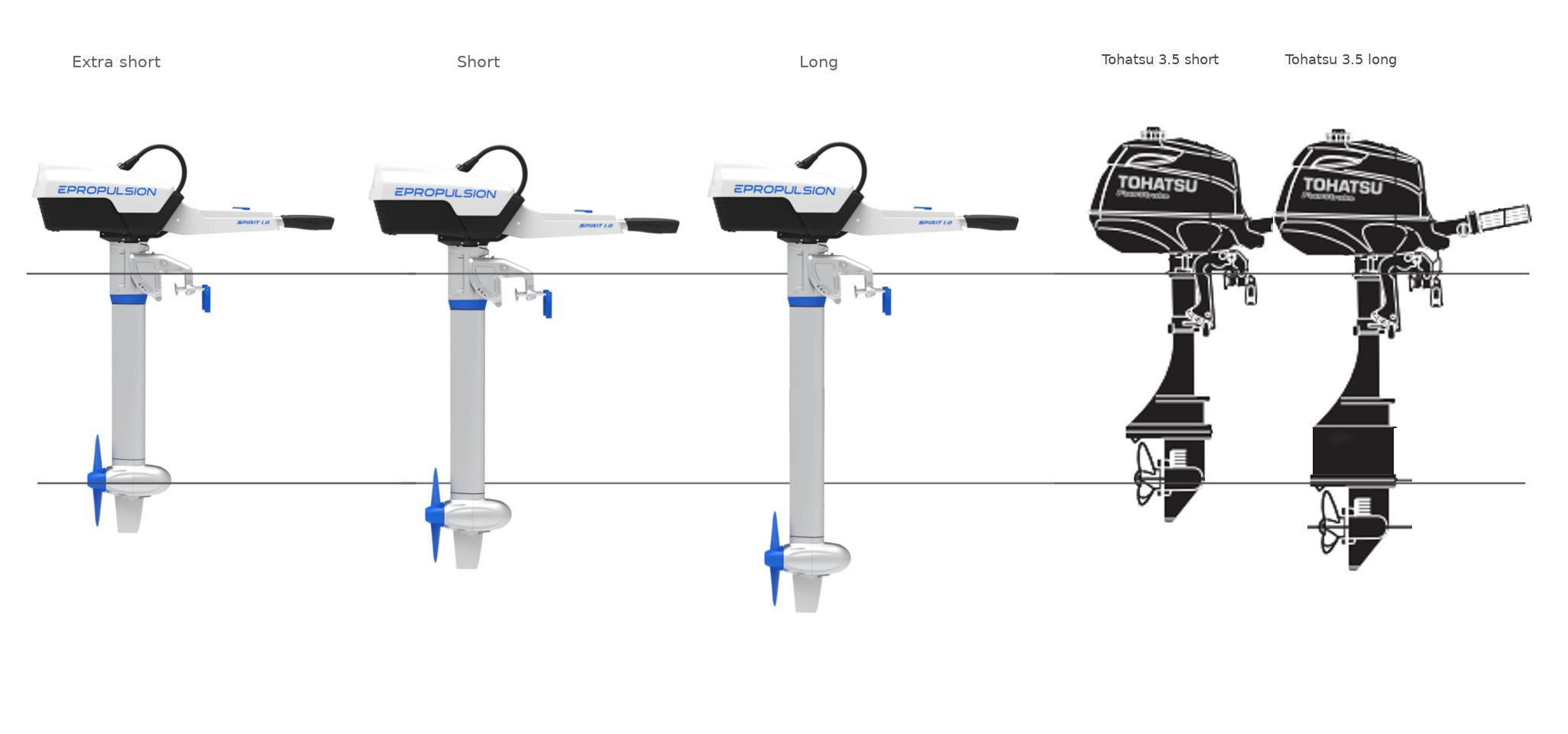 NO FUEL LEAKS - No oil, No petrol, No worries
NO EXHAUST - No Carbon Dioxide, No Carbon Monoxide, No Sulphur Dioxide
NO NOISE - Whisper quiet, peaceful and considerate
RANGE
Petrol outboards in the 2.5 HP to 5 HP range, have a run time of less than 45 min at wide open throttle. The Spirit 1.0 Plus offers 75 minutes. 
Spirit 1.0 Plus has a 1276Wh integrated battery. At full throttle 1000 Watts, you get 6.2 mph for 75 minutes. The range is 7.75 miles. If you reduce your throttle to 25%, which is 250 Watts, you will get 4.4 mph for 5 hours. The range is 22 miles.

SPECIFICATIONS
Warranty*
2 years, basic motor
2 years, battery
(Non-commercial use only)
Input Power
1kW
Motor Weight
10.6kg
Battery Weight
8.7kg
Battery Capacity
1276Wh
Control
Tiller and Remote
Shaft Length
Extra Short (for tenders) Short and Long
Safety
Kill stop switch
IP67 ingress protection
Propeller collision emergency stop
Reinforced transom mounting
Low battery indicator
Over temperature protection
Battery
Lithium-ion polymer battery
44..8 V nominal voltage
51.2 V final charging voltage
33 V cut-off voltage
0°C – 45°C / 32˚ F – 113˚ F charging temperature -10°C – 60°C / 14˚ F – 140˚ F operating temperature
Over 80% capacity after 800 cycles of 100% DOD
3 hr charging time (Fast charger)
7 hr charging time (Standard charger)
Battery management system
Floating design
Convenience
Foldable tiller design
Integrated display
Solar panel compatible, max 180 W
Protective beach mode          Tiller or remote options
Drive
Rated RPM 1,200
316 N / 71 lbs static thrust
55% overall efficiency
Natural cooling
Direct drive
Field-oriented motor control
Trim angles including 0°, 7°, 14°, 21°
Tilt angle 75°
28 × 14.7 cm / 11 × 5.8 inches propeller
Step less forward/reverse
360° tiller steering, direction lockable
View video
Recommend this product
ePropulsion Spirit 1.0 Plus Electric Outboard Motor