Bag Set For ePropulsion Spirit 1.0 Plus & Spirit 1.0 Evo Electric Outboard
Buy Bag Set for your ePropulsion Spirit 1.0 and Spirit 1.0 EVO electric outboard motor From Pro Marine Store, with free shipping to the UK. 
Pro Marine Store is delighted to announce the arrival of their custom made bag sets for the ePropulsion Spirit 1.0 and Spirit 1.0 EVO electric outboard motors.  The wait is over, get your bags sorted for summer 2024 now and keep your electric outboard safe and secure on your boat.  These are premium quality bags - sturdy, durable, protective and best of all, made in the UK.
Improvements in all areas compared to the OEM Bags
Pick the bag for your motor - Perfectly sized to motor leg length
Safely protect your motor in locker, lazarette and car
Keep your motor out of UV light to maintain the new look and feel of the motor
Easily carry your motor to the car with strong webbing carry handles
Avoid damaging the motor or battery if it is accidentally dropped
Can be bought individually or as a bag set
Protective Bag for ePropulsion Motors Exclusively at Pro Marine Store
Stow your ePropulsion Spirit electric outboard engine snugly away, and protecting it from knocks and scrapes onboard your sailing boat or yacht - keep it looking perfect! Here at the store, we have taken the decision to offer the highest quality padded bag for our UK customers - this bag is considerably better quality that the original bag that was available last year.  We have taken all the learning points from customers of the previous bag and rolled them all into our own high quality bag.
Pro Marine Store - The UK's ePropulsion Retailer 

2 Bags available - one for the motor and one backpack for the battery
Great for stowing your Spirit away on board your yacht in a locker or lazarette.
Recommend this product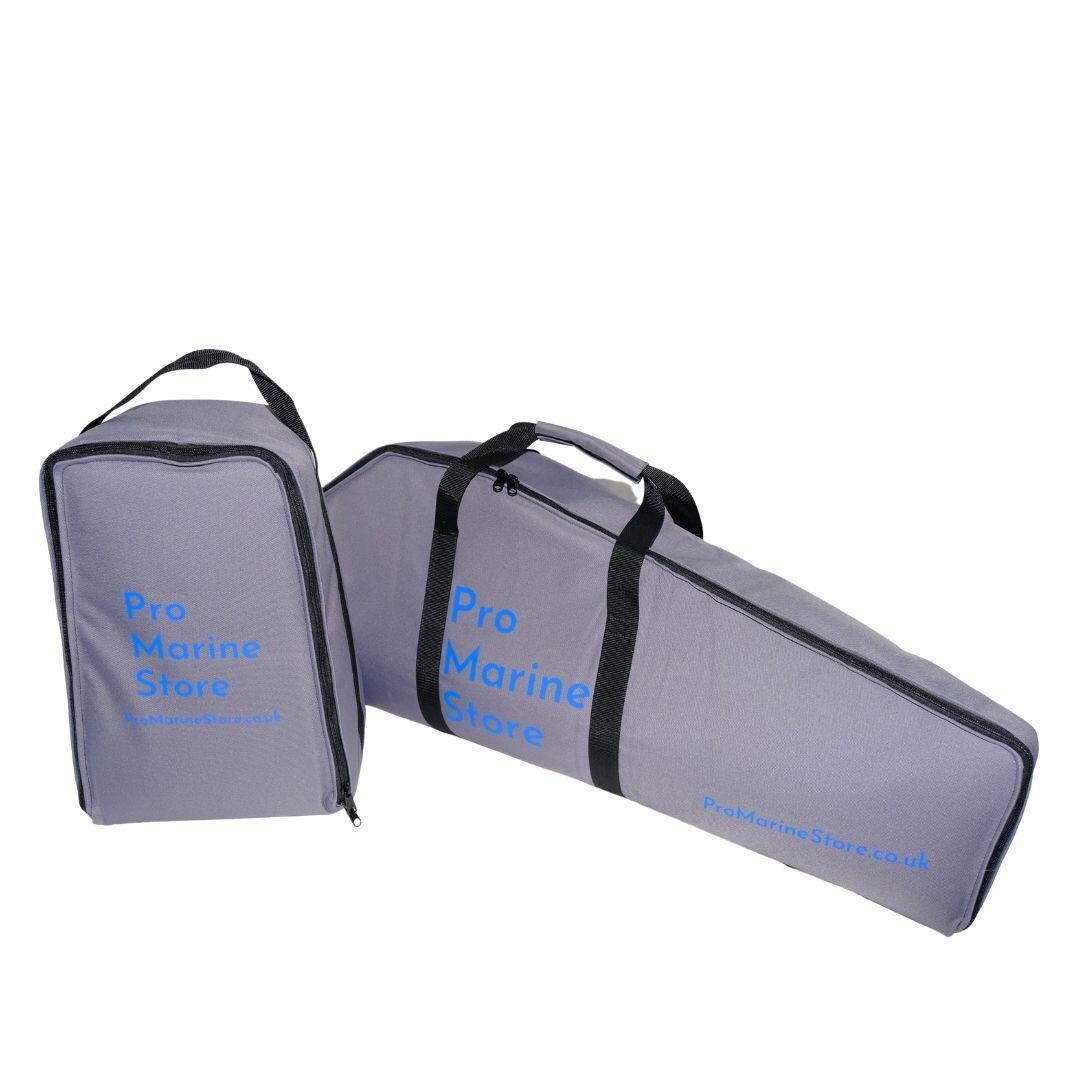 Bag Set For ePropulsion Spirit 1.0 Plus & Spirit 1.0 Evo Electric Outboard