ePropulsion 2022 Vaquita Lightweight Motor for SUPs & Kayaks
Buy the 2022 ePropulsion Vaquita electric motor for SUPs and kayaks, with free delivery to the UK, only at Pro Marine Store, UK. 
Live Stock: 4
Super Light SUP Motor
The super-light 2022 VAQUITA weighs only 4kg in total with VAQUITA Motor weighing only 1.5kg and VAQUITA Battery 2.5kg, so it is extremely effortless to transport, carry or store this product. VAQUITA system also minimises the occupied space on SUPs, kayaks or canoes, leaving more space for other stuff, like fish.
  UP TO 11 KM / H
  EFFORTLESS INSTALLATION
  MADE FOR EVERY SUP AND KAYAK
  GREAT FUN
Excellent Performance 
At full power, a Vaquita battery lasts for 70 min. At half speed, 5 hours. Vaquita is great help when the wind picks up or tide is against you.
Great Compatibility
Coming with two fin box adapters and a universal adapter, Vaquita could be installed on any SUP. It takes 2 min only to complete the deployment in 4 steps.
Extended Travel Range
At full speed VAQUITA travel 9km in 1 hour. At low speed of about 5km/h, it lasts 9 hours, extending the travel range to 45km.
Overboard Protection
With built-in sensors, VAQUITA stops right away if you fall over board.
Wireless Remote
It features 8 speeds forward, an LED indicator, and emergency stop function. You will find it simple to control. The elastic wristband is skin-friendly and comfortable to wear
Indicator Lights
The 4 LED indicator lights keep you informed of the real-time status of the battery
Specifications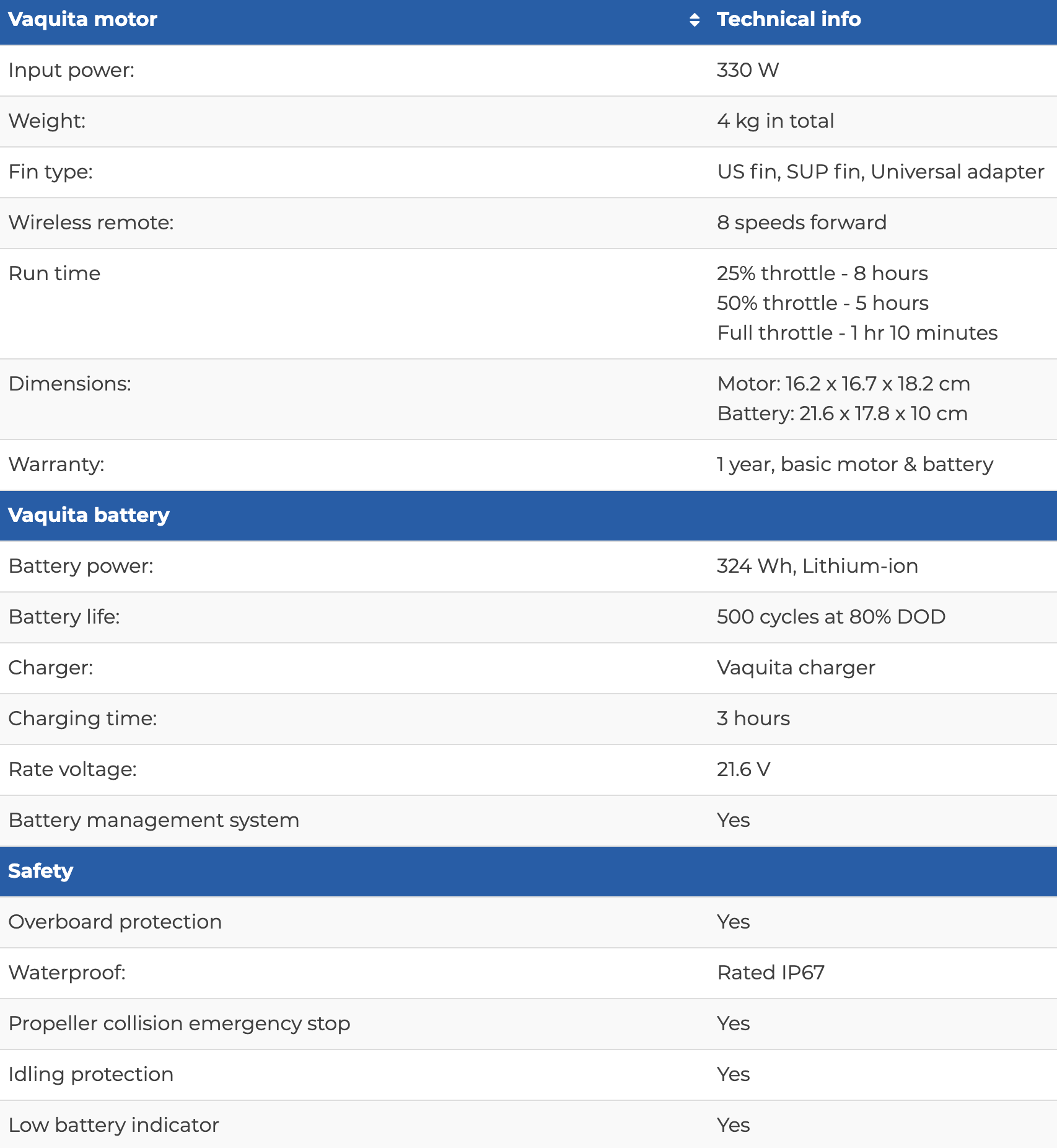 View video
Recommend this product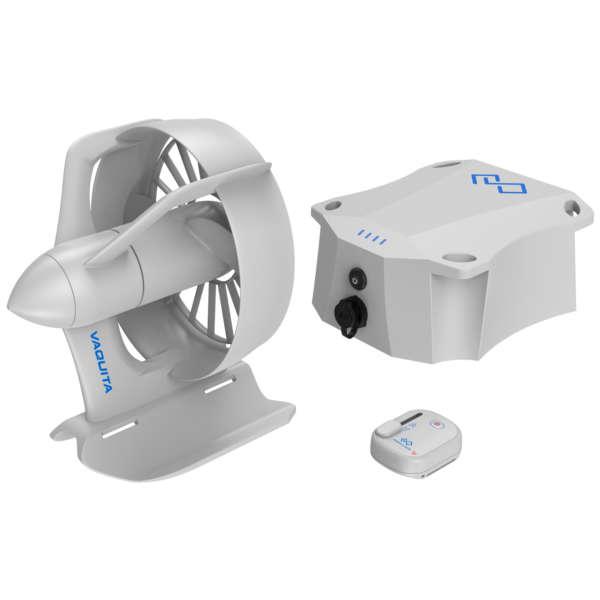 ePropulsion 2022 Vaquita Lightweight Motor for SUPs & Kayaks