Gebo
Buy High quality marine hatches, portlights and windows for the sailing boat and yacht market, with free shipping.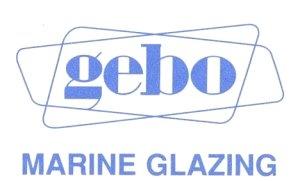 More over 50 years market leader in the field of marine glazing and industrial solutions for glazing, entry doors and hatches.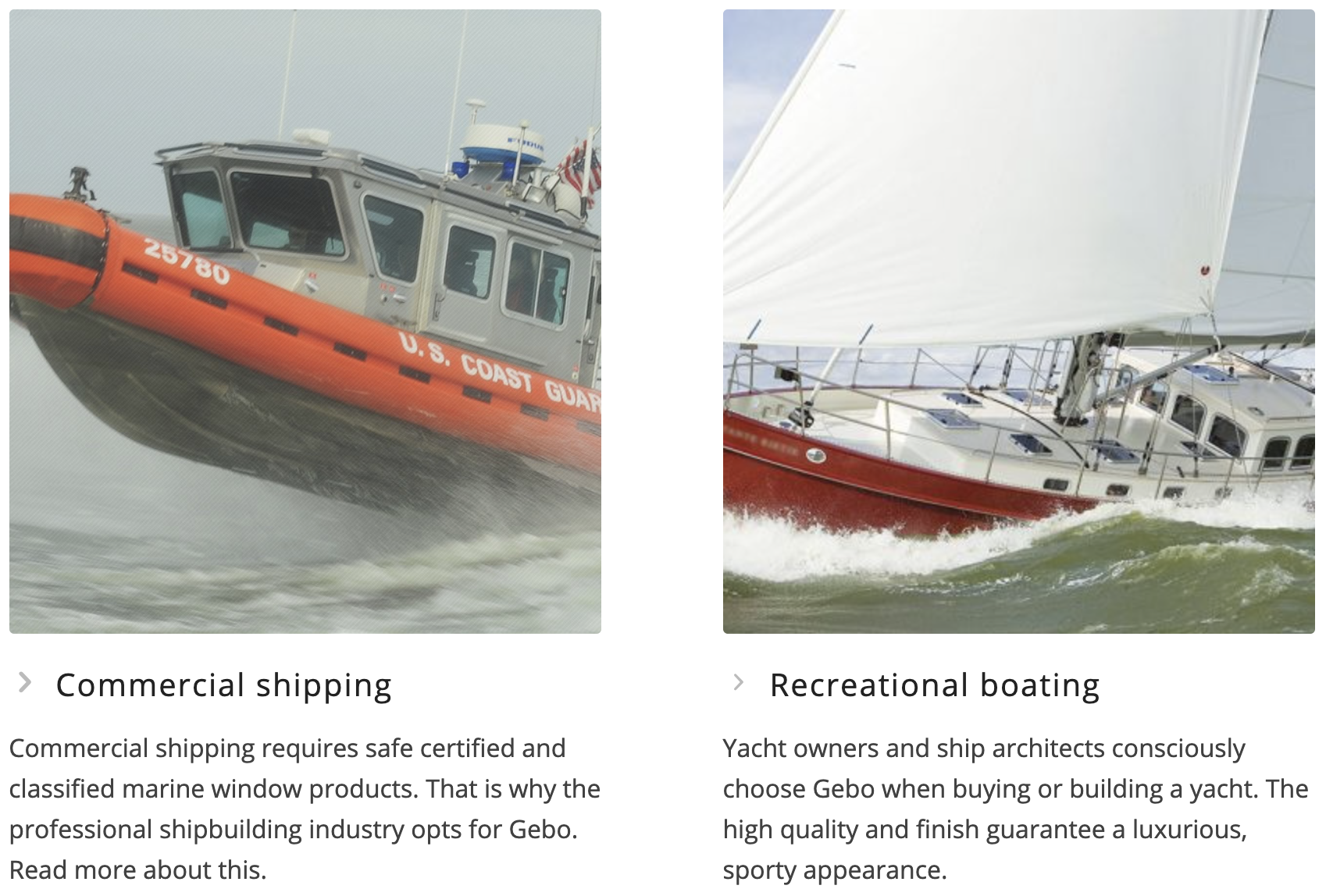 The right choice
Choosing the right product for a ship, yacht or boat requires a good understanding of available techniques, materials and usage applications. What is the effect of a ship window on the rigidity of the ship's construction? Which connections are watertight under which circumstances? Which glass thickness matches which wheather condition and isolation requirements? Gebo was founded in 1964. Since then we have gained extensive experience in designing, assembling and the installation of top-quality ship windows, deck hatches and portlights. Gebo is market leader and the expert in the marine glazing industry and has a solution for all your requirements.
Sustainability
Gebo products stand for sustainability. The right choice for ship windows results in a well isolated ship, which is crucial to preserve the interiour such as veneer and lacquer work. Good isolation prevents a common problem in yacht building: weathering paneling and upholstery from the inside. You can prevent high maintenance and repair costs if your yacht builder or repairer chooses ship window products from Gebo such as the Slimline Comfort and Thermic Line series.
Gebo marine windows stand for luxury and quality. From luxury river yachts to ultra modern seaworthy (sailing) yachts. Customers in this segment want everything to be perfect. The entire look and feel of the ship must suit the future owner and leave nothing to be wished for.
Gebo stands for safety. Windows, portlights and hatches in a ship or yacht serve primarily to ensure that the skipper and her crew have a good overview at all times. That's why Gebo produces products which are Ocean Class certified.
Gebo ensures low ownership and maintenance costs. The right quality products prevent high maintenance and repair costs due to damage caused by leakage and weathering.