Gebo Flush Line Deck Hatch with Flange, Fly Screens & Inner Rims
Buy Gebo Deck Hatches for sailing boats, with free delivery to the UK.  We stock a full list of Gebo deck hatches and Gebo portlights for sailing yachts. We stock Gebo Flush line deck hatches online, UK. 
Gebo hatches are made to the highest standards and offer sizes that are direct replacements to most commonly found hatches on the market and fitted to boats.  Talk to us to find out which hatch can be a direct replacement for you.  
This is the low profile, flush line height hatch, but we also stock standard height Gebo hatches, here
This product listing includes available hatches, flyscreens and Aluminium inner rim, please refer to the dropdown options.
Features
Gebo's 'FlushLine' deckhatches offer exciting options for power craft – their sleek, low-profile looks work perfectly with the smooth, flowing lines of today's boat designs.
THE RIGHT PROFILE IN EVERY DETAIL
With Gebo Flushline hatches, you get the best of everything: a beautiful design and full flexibility in color and finish. Just like our deckhatches and portlights, the Flushline hatches are made from finest quality seawater resistant anodised aluminium. All other parts, including hinges and handles, are also constructed from noncorrosive materials. The sealing is made of silicone rubber. Gebo hatches do not have a single catch, lip or knob for lines or sails to get caught on. For added convenience, optional stays are available for all but the smallest size Flushline hatch.
Recommend this product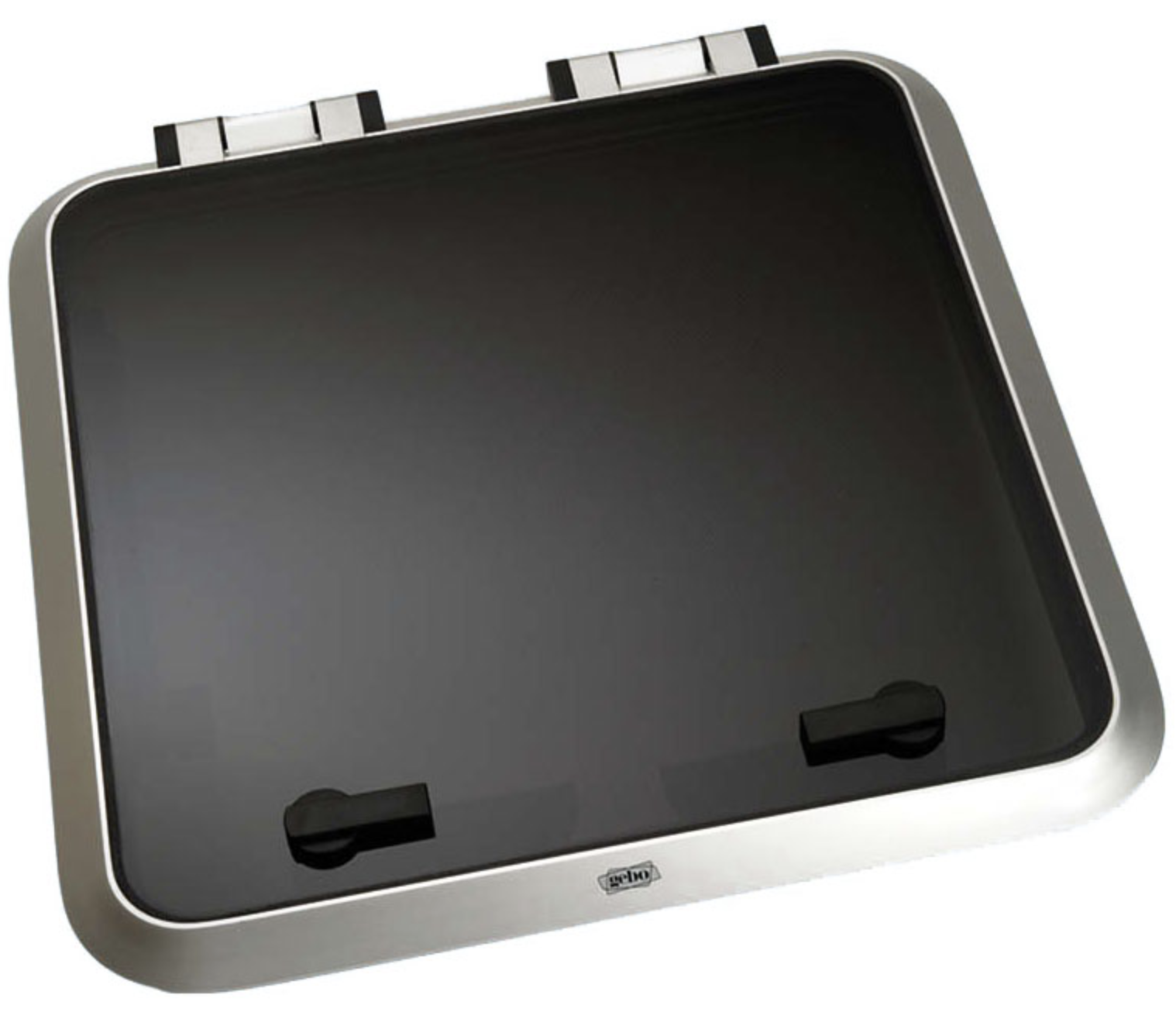 Gebo Flush Line Deck Hatch with Flange, Fly Screens & Inner Rims