Gebo Standard Deck Hatch Without Flange, Fly Screens & Inner Rims
Buy Gebo hatches for sailing boats, with free delivery to the UK.  We stock the full range of Flushline deck hatches, standard deck hatches and low profile deck hatches online, UK. 
Gebo hatches are made to the highest standards and offer sizes that are direct replacements to most commonly found hatches on the market and fitted to boats.  Talk to us to find out which hatch can be a direct replacement for you.  
This is the standard height hatch WITHOUT flange, see technical drawings and compare with the standard hatch WITH flange.  We also stock Gebo low profile hatches, here
This product listing includes available hatches, flyscreens and Aluminium inner rim, please refer to the dropdown options.
Features
SMOOTH DESIGN
For a smoother profile, the frame on our standard hatches has been extended to fit flush against the base mounting. The base mounting screws are covered by the frame for a smoother appearance and extra safety. Deep grooves in the lower frame provide a 100% water-tight assembly.
STEPLESS OPENING, TO 180°, PLUS EASY HINGE ADJUSTMENT
Heavy duty friction hinges secure the hatch in any position from ventilation to full 180°. Hinges are also easily adjustable to suit the user.
UNIQUE DEEP-DECK WATER GROOVE
A deep groove in the lower frame keeps water from coming in when the hatch is open. The Gebo's unique Airco-Lock theft- proof ventilation setting lets fresh air in while the crew rest or when the boat is unattended. The hatch is locked  from the inside, either in the ventilation or the fully closed position.
Recommend this product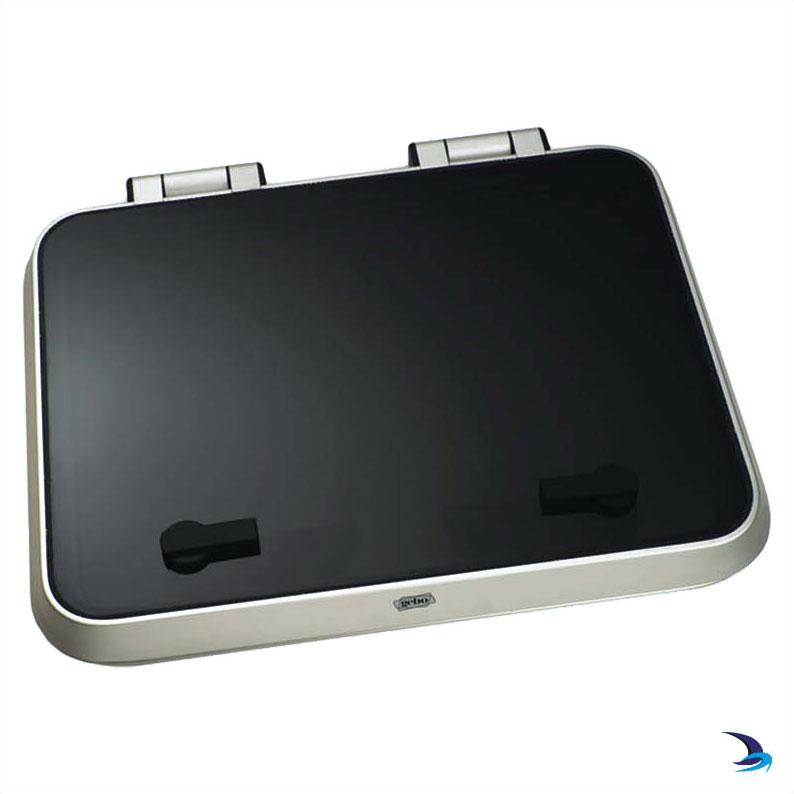 Gebo Standard Deck Hatch Without Flange, Fly Screens & Inner Rims