Genuine Baywatch Flotation Device Life Saver
Your Eyes are not lying to you.  This is the genuine Baywatch lifeguard buoyancy aid.  
The smooth surface and the special shape allow the dragging of the item to the person to be helped. The orange colour guarantees a good visibility also in bad weather conditions. The rope is strongly fixed to the body in order to obtain the best safety. 
This is a great aid for swimming on your own or with others who might need a little extra help.  The streamlined shape allows it to travel through the water without the swimmer suffering from any drag effects.
Recommend this product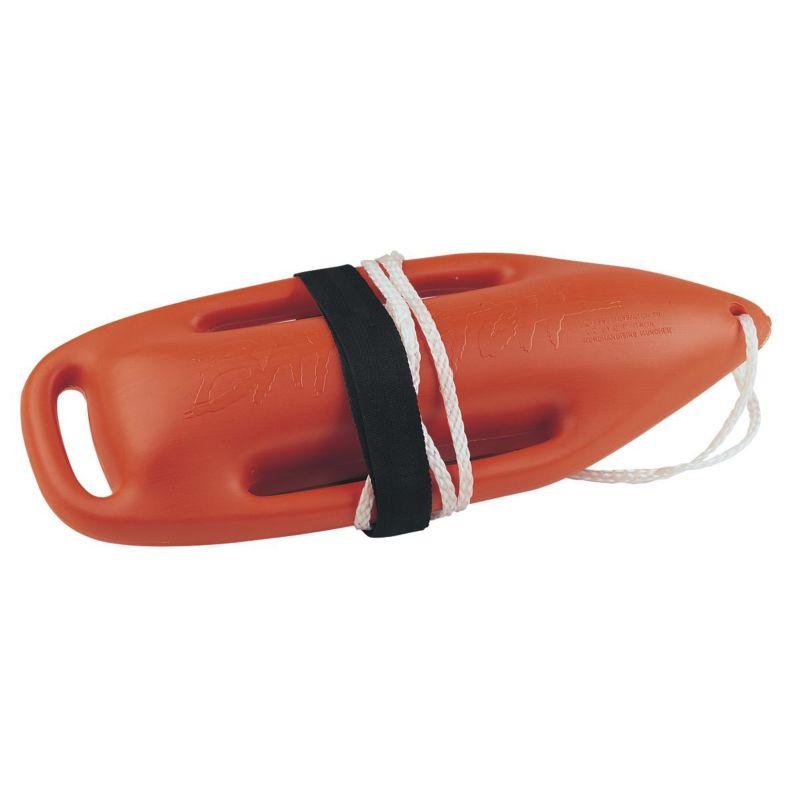 Genuine Baywatch Flotation Device Life Saver