Hardtop HB
"Buy Hardtop HB with Free Shipping to Mainland UK."

Hardtop HB is a satin finish two pack polyurethane topcoat with excellent colour retention. Hardtop HB can be used over the Jotamastic Range of primers and also the Penguard range of primers (see primers).
Available in virtually any colour, it is very durable, performing well in aggressive atmospheric exposure. Excellent as deck paint, with the addition of Anti-Slip Beads.
Available in 5 litre & 20 litre sizes.
Specification
Application Method

  

Brush, roller, conventional air spray or high pressure airless spray
No. of recommended coats

    

2
Coverage

  

9 m² per litre
Drying time @ 23°C

  

6 hours
Curing time @ 23°C

  

5 days
Pot life @ 23°C

  

4 hours
Thinner

  

Jotun Thinners No. 10 or SML Polyurethane Thinner
Water Resistance

  

Very Good
Chemical Resistance

  

Excellent
Solvent Resistance

  

Very Good
Abrasion Resistance

  

Very Good
Flexibility

  

Very Good
Gloss

    

Satin
Gloss Retention

  

Very Good
Colour Retention

  

Very Good
Product features
Satin finish

Makes excellent deck paint as part of a 2 pack paint system

Extremely hard wearing

Huge range of colours
Recommend this product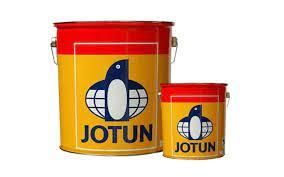 Hardtop HB