Hardtop Optima
"Buy Hardtop Optima with Free Shipping to Mainland UK."

Jotun Hardtop Optima is a two-pack isocyanate-free polysiloxane topcoat with outstanding gloss and colour retention. It is available in a wide range of colours and in various pack sizes.
Hardtop Optima should be applied over a suitable epoxy primer where a durable high grade finish is required in an aggressive atmospheric environment.
Advantages of Hardtop Optima:
*     Isocyanate free, so fewer health issues during application
*     Good brush and roller characteristics - much easier to keep a wet edge than with 2 pack      
        polyurethanes
*     Excellent gloss retention
*     Excellent colour stability
*     Very good abrasion resistance
*     High volume solids results in a thick coating AND good coverage
*     Long pot life once mixed - typically 50% longer than with polyurethanes
If thinners are to be used, either Thinners 7 (xylene) or Thinners 17 (epoxy) may be used.  We recommend Thinners 17 (epoxy) as it has a slower rate of evaporation, which improves the wet edge characteristics of the paint.
Available in 5 litre 
CLEARANCE OFFER
We currently have some stock of Hardtop Optima which has gone out of date and can be sold at very good prices. Please contact the office on 01285 862132 if you are interested.
Specification 
Application method:

    

Airless spray, brush recommended for stripe coating & small areas, care must be taken to achieve the desired dry film thickness.
Number of coats recommended:

    

2
Coverage:

    

8 sq metres per litre
Drying time @ 23°C:

    

Through dry in 4 hours
Thinner:

    

Jotun Thinners No 7 or 17
Water resistance:

    

Very good
Chemical resistance:

    

Very good
Solvent resistance:

    

Good
Abrasion resistance:

    

Very good
Flexibility

    

Good
Gloss:

    

Glossy
Gloss retention:

    

Excellent
Colour retention:

    

Excellent
Product features
ISOCYANATE FREE

EXCELLENT GLOSS RETENTION

GREAT ABRASION RESISTANCE
Recommend this product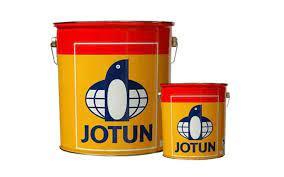 Hardtop Optima