Hardtop XP
"Buy Hardtop XP with Free Shipping to Mainland UK."

Hardtop XP is a high volume solids, glossy two-pack polyurethane topcoat with excellent gloss and colour retention. Hardtop XP can be used over the Jotamastic and Penguard ranges of two-pack primers.
Available in virtually any colour where a durable weather resistant finish is required in aggressive atmospheric temperatures.
Designed more for application by brush or roller, Hardtop XP can also be applied by air spray or high pressure airless spray with excellent results.
Available in 5 litre (nom) & 20 litre (nom) sizes.
Specification 
Application method

    

Brush, roller, conventional air spray or high pressure airless spray
Coverage

    

10 m² per litre
No. of recommended coats

    

2
Drying time @ 23°C

    

7 hours
Curing time @ 23°C

    

7 days
Pot life @ 23°C

    

1.5 hours
Thinner

    

Jotun Thinners No. 10 or SML Polyurethane Thinner
Water Resistance

    

Very Good
Solvent Resistance

    

Very Good
Chemical Resistance

    

Excellent
Abrasion Resistance

    

Very Good
Flexibility

    

Very Good
Gloss

    

60 - 70% gloss
Gloss Retention

    

Very Good
Colour Retention

    

Very Good
Recommend this product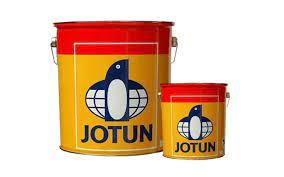 Hardtop XP