Hardtop XP AL
"Buy Hardtop XP AL with Free Shipping to Mainland UK."

Hardtop XP Aluminium is a silver metalic high volume solids, glossy two-pack polyurethane topcoat with excellent gloss and colour retention. It can be used over the Jotamastic and Penguard ranges of two-pack primers.
Designed more for application by brush or roller, Hardtop XP can also be applied by air spray or high pressure airless spray with excellent results.
Available in 4 litre & 16.2 litre sizes.
Specification
Application method

 

Brush, roller, conventional air spray or high pressure airless spray
Coverage

    

10 m² per litre
No. of recommended coats

    

2
Drying time @ 23°C

    

7 hours
Curing time @ 23°C

    

7 days
Pot life @ 23°C

    

1.5 hours
Thinner

 

Jotun Thinners No. 10 or SML Polyurethane Thinner
Water Resistance

 

Very Good
Solvent Resistance

 

Very Good
Chemical Resistance

  

Excellent
Abrasion Resistance

  

Very Good
Flexibility

    

Very Good
Gloss

    

60 - 70% gloss
Gloss Retention

  

Very Good
Colour Retention

  

Very Good
Recommend this product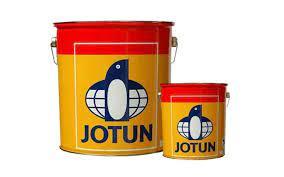 Hardtop XP AL