Heavy duty dinghy wheels (Pair)
Dinghy wheels ( Dolly wheel ):
Easily manoeuvre your tender over ground, single handed, making light work of moving the dinghy from A-B. Made from robust ABS plastic with a 316 stainless steel axle and spring. Three adjustment positions and easily fitted to transom using provided kit.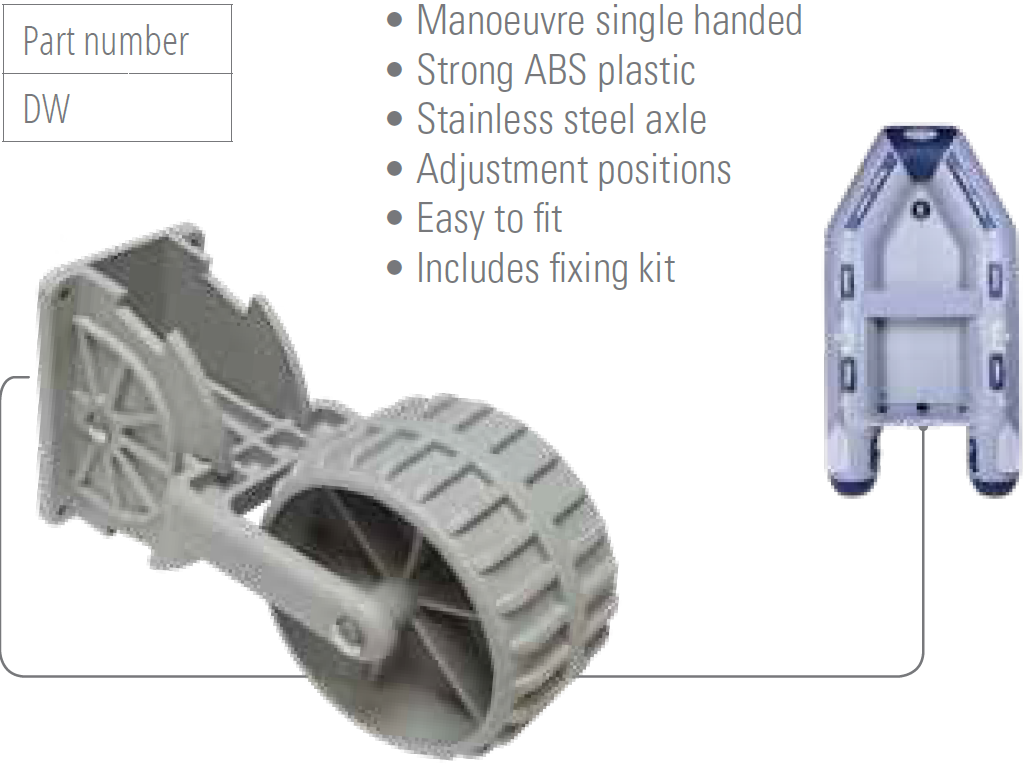 Recommend this product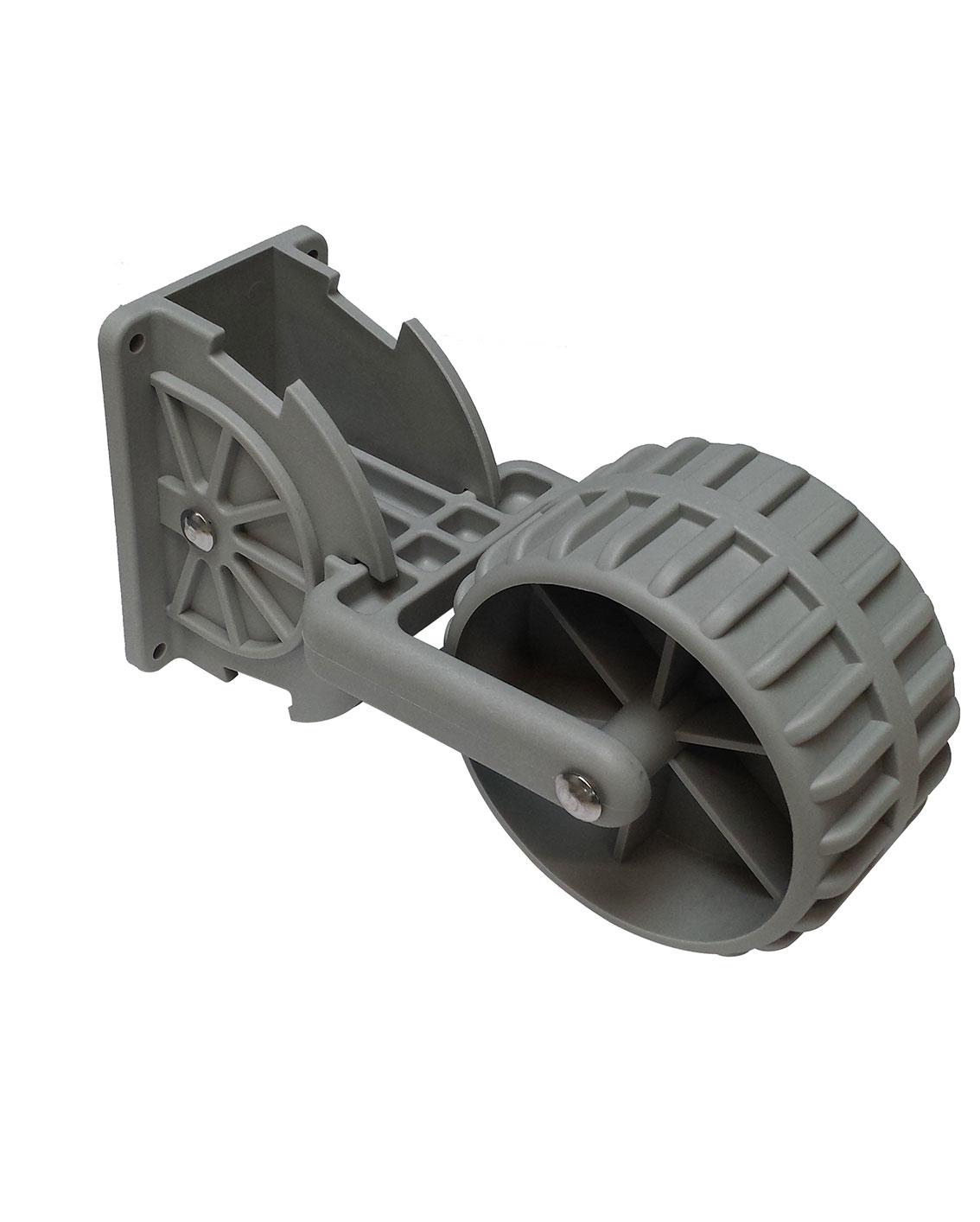 Heavy duty dinghy wheels (Pair)