JonBuoy Man Overboard Safety System
Buy Jonbuoy Man Overboard Recovery System at Pro Marine Store UK.
There is a reason that the UK military Joint Services Sailing Centre at Gosport have chosen this product as their preferred recovery system for their fleet of sail training yachts.
Recovering a man overboard can be an extremely hazardous operation for both the crew and the casualty, regardless of vessel size. The Jonbuoy Recovery Module is designed to make this a simple operation, whilst increasing vital visibility and buoyancy for the casualty. Accepted as a direct replacement for a traditional danbuoy, horseshoe, drogue, light and whistle, specified within the ISAF offshore special regulations.
MARK 5 VERSION - INCLUDES AIS READY PATCH !
Available in 4 variations in pushpit and bulkhead mounts with white or carbon style casing.
Automatic inflation
Automatic light
Lifting ring
SWL of 200kg
Retroflective binding
Large ballast pocket
5m weighted throwing line
Repackable
Compact & lightweight
Slimline container
AIS ready attachment point
See product datasheet here
See instruction booklet here
View video
Recommend this product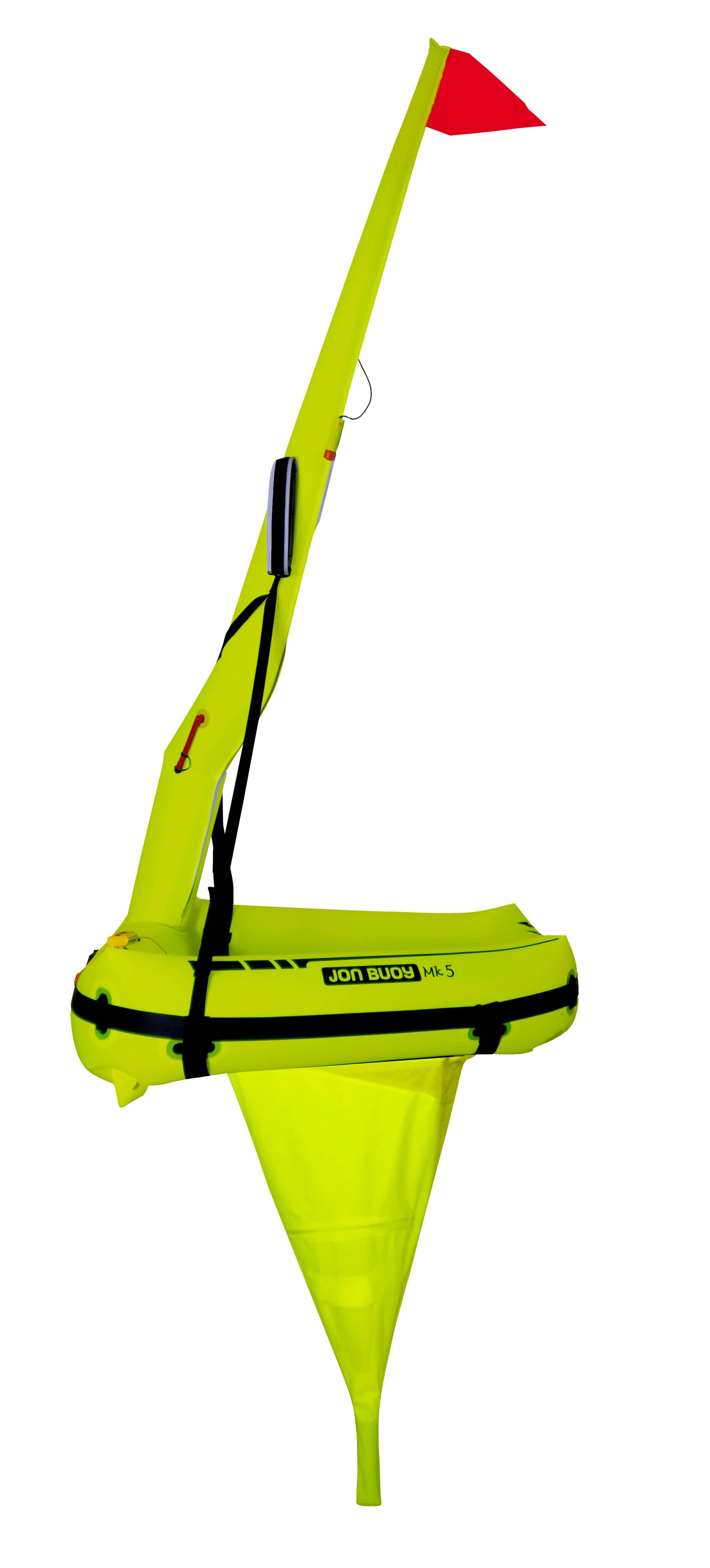 JonBuoy Man Overboard Safety System