Jotun Anti-Skid Additive
"Buy Jotun Anti-Skid Additive with Free Shipping to Mainland UK."

Jotun Anti-Skid Additive is made from aluminium oxide particles. It can be used with both single pack and two pack topcoats to provide a non-slip finish. Ideal for use on decks, gangways and piers the particle size varies from 180 microns to 1000 microns.
Apply as follows: Brush, roll or spray a coat of paint. Sprinkle a layer of anti-skid into the wet film using a sieve of the correct mesh size. When the paint is dry, brush off any loose particles and apply a second coat of paint.
Recommend this product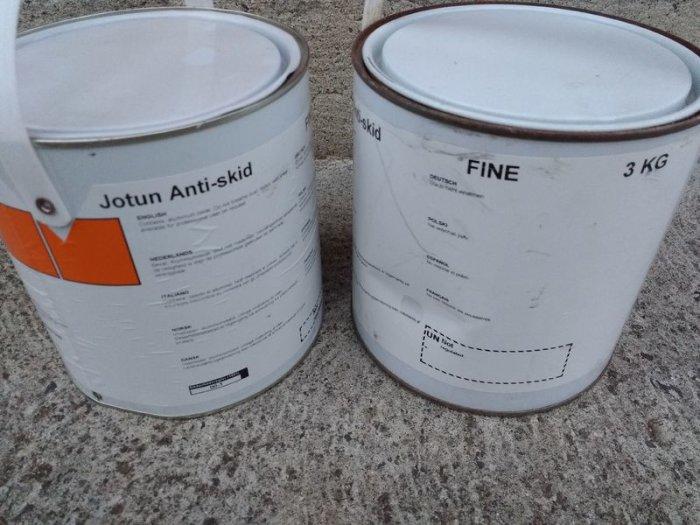 Jotun Anti-Skid Additive