Jotun Jotamastic 87 Standard
Buy Jotun Jotamastic 87 marine primer online UK, for sailing boats and yachts with free delivery to the UK. 
The original market leader in epoxy mastic technology. To be applied directly to steel surfaces where good standards of surface preparation (min ST2.0) have been achieved.
Jotamastic 87 gives excellent corrosion protection both in salt and fresh water. Applied at the correct film thickness (150 to 300 microns in a single coat) to properly prepared steel, it is able to prevent corrosion for up to 15 years.
The aluminium range is particularly suited for submerged areas (look in choose colour for Aluminium or Aluminium red-toned). Aluminium flakes within the coatings create an impenetrable barrier to water and increased coating flexibility.
Use the Wintergrade version for application below 10°C and faster curing times in normal conditions.
Pack size including hardener is 4.7 litres  (4.4 litres for the Aluminium or Aluminium red-toned).
Recommended topcoats:
Standard: Conseal Touch-Up
Premium: Hardtop AX
Eco: Hardtop CA
Other topcoat options available. Please call us for advice.
Specifications
| | |
| --- | --- |
| Application method | Brush, roller or high pressure airless spray |
| Coverage | 6 to 8 m² per litre |
| No. of recommended coats | 3 |
| Dry to re-coat @ 23°C | 6 hours |
| Curing time @ 23°C | 7 days |
| Pot life @ 23°C | 2 hours |
| Thinner | Jotun Thinners No. 17 or SML Epoxy Thinner |
| Water resistance | Excellent |
| Chemical resistance | Good |
| Solvent resistance | Very good |









Guides
Recommend this product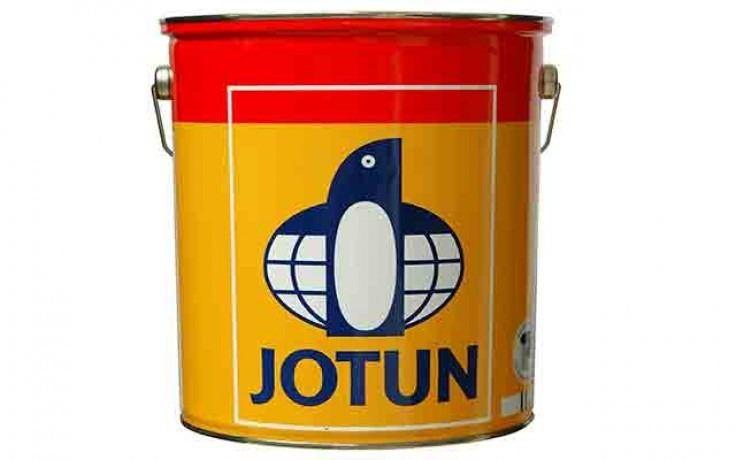 Jotun Jotamastic 87 Standard