Lewmar Delta Galvanised Anchor
Buy Lewmar Delta Anchor for Sailing boats and Yachts with free delivery to the UK.
Its unique shank profile and ballasted tip make the Lewmar Delta® anchor self-launching. The low centre of gravity and self-righting geometry ensure that the Delta® anchor will set immediately whether you are a sailing boat or a motor boat. Consistent and reliable in performance, the Delta® anchor has Lloyd's Register General Approval of an Anchor Design as a High Holding Power anchor and is specified as the primary anchor used by numerous National Lifeboat organisations. Also available in premium grade Duplex/High Tensile stainless steel.
All Delta® anchors are "guaranteed for life against breakage". Lloyd's Test Certification is available for individual Delta® anchors by arrangement.
**Damage by deformation or bending is not covered by this guarantee.**
Manufactured from high grade manganese steel

Self launching

Lloyd's Register Type Approval

Guaranteed for life against Breakage

Lloyd's Test Certification available
***Want to check out the brand new Lewmar Epsilon anchors? click here to see them***
Recommend this product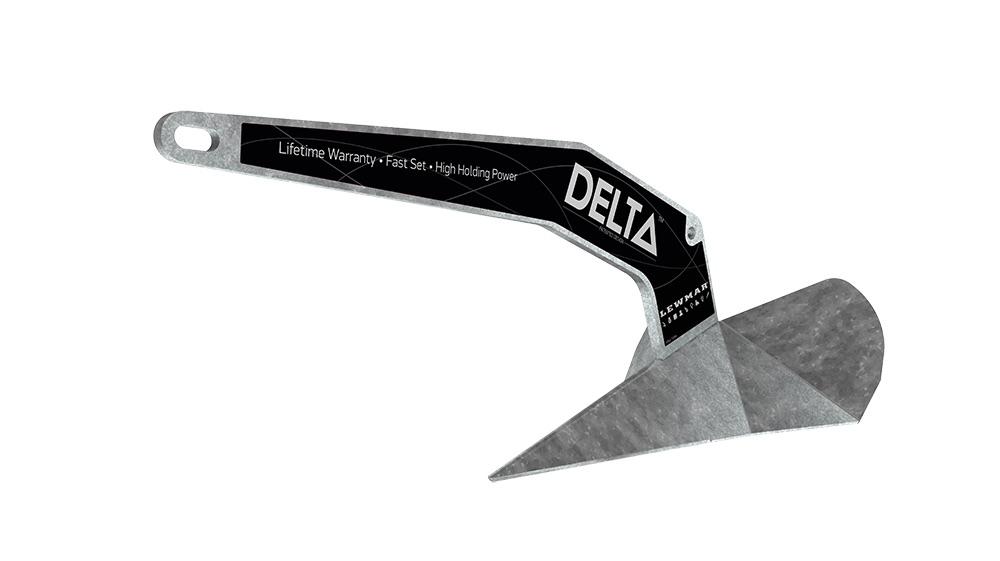 Lewmar Delta Galvanised Anchor