Lewmar Epsilon Stainless Steel Anchor
This is the brand new 2022 

Lewmar 

Epsilon anchor and available in all size online at Pro Marine Store, UK.  This newly certified anchor offers the best and most modern design, with incredible Lloyds certified holding power.  
The Epsilon super-high holding power anchor builds upon the legendary Delta® anchor's robustness and quality. Its concave fluke and ballast keel ensure market-leading holding power and rapid setting, while maintaining self-launching characteristics with Lewmar bow rollers and retaining the same shank geometry as the original Delta®. 
Time-proven materials are used throughout the range: manganese steel or 316 stainless steel for maximum strength. 
Super-High Holding Power 
Galvanised and stainless steel versions 
Anti-snagging design 
Optional roll bar for sailboat application 
Full range from 6kg – 63kg 
Ballasted tip for fast setting 
Fully compatible with Lewmar bow rollers 
Recommend this product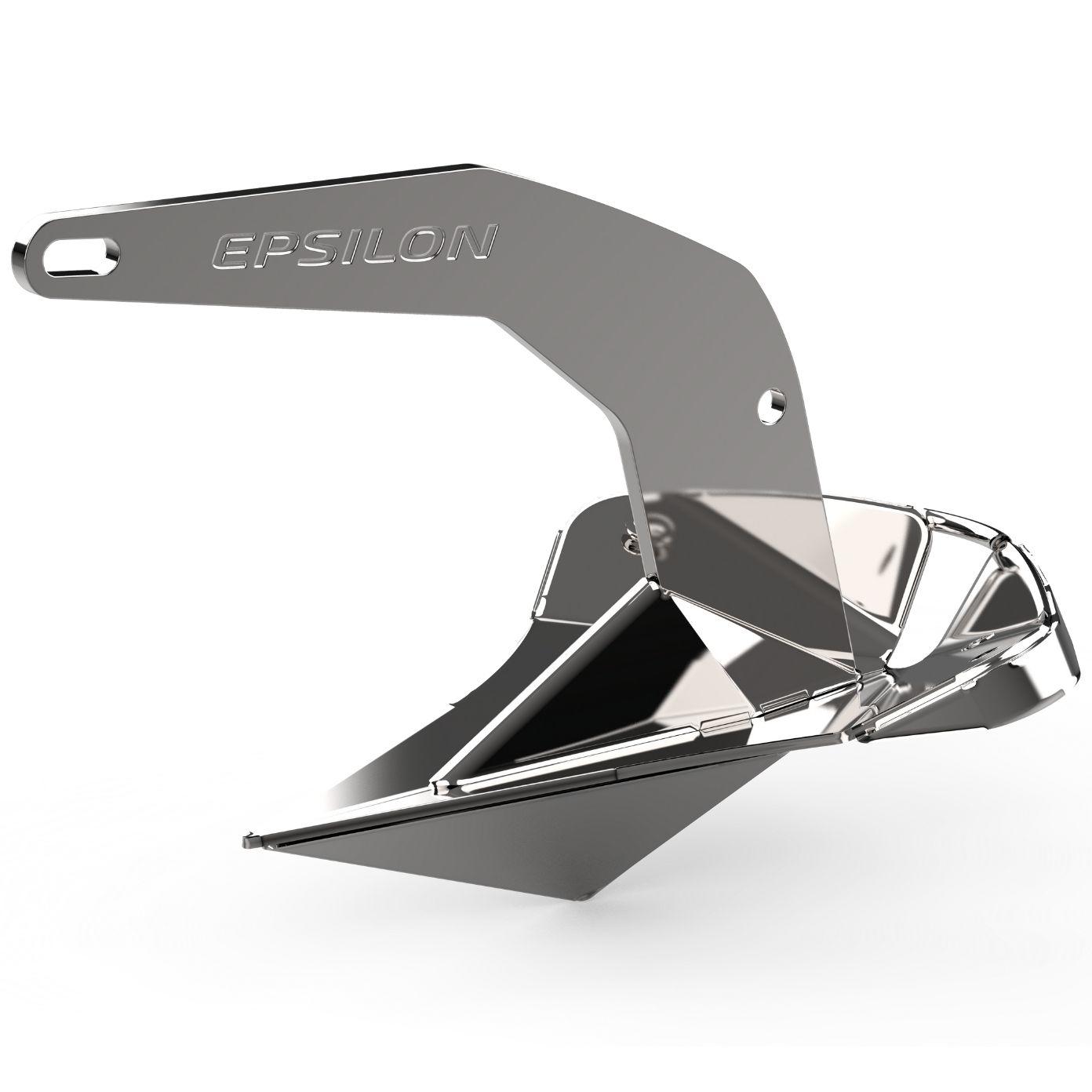 Lewmar Epsilon Stainless Steel Anchor