LG NeON® R 440W Solar Panel
Buy the new LG NeON® R 440W Solar Panel online, UK at Pro Marine Store.
NeON® R is LG's premier module armed with the highest and most efficient energy generation technology. LG NeON® R not only generates the highest amount of energy but also is the most stable in all environmental conditions. 
LG NeON® R is a powerful product with global top level performance. Applied new cell structure without electrodes on the front to maximise the utilisation of light and enhance reliability. It features enhanced warranty, durability, high performance under real conditions, and aesthetic design. Outstanding performance of up to 400 Wp enables high energy performance even from a small roof.
It can endure a static front load up to 6,000Pa, has an expanded product warranty of 25 years and an improved linear performance warranty.
LG Solar 440W NeON R mono, black frame white backsheet
25 year product warranty
25 years linear power output warranty (1st year: 98.5%, After 2nd year: 0.025% annual degradation with minimum of 92.5% after 25 years)
Made in South Korea
Dimensions: 1910 x 1042 x 40 mm
Recommend this product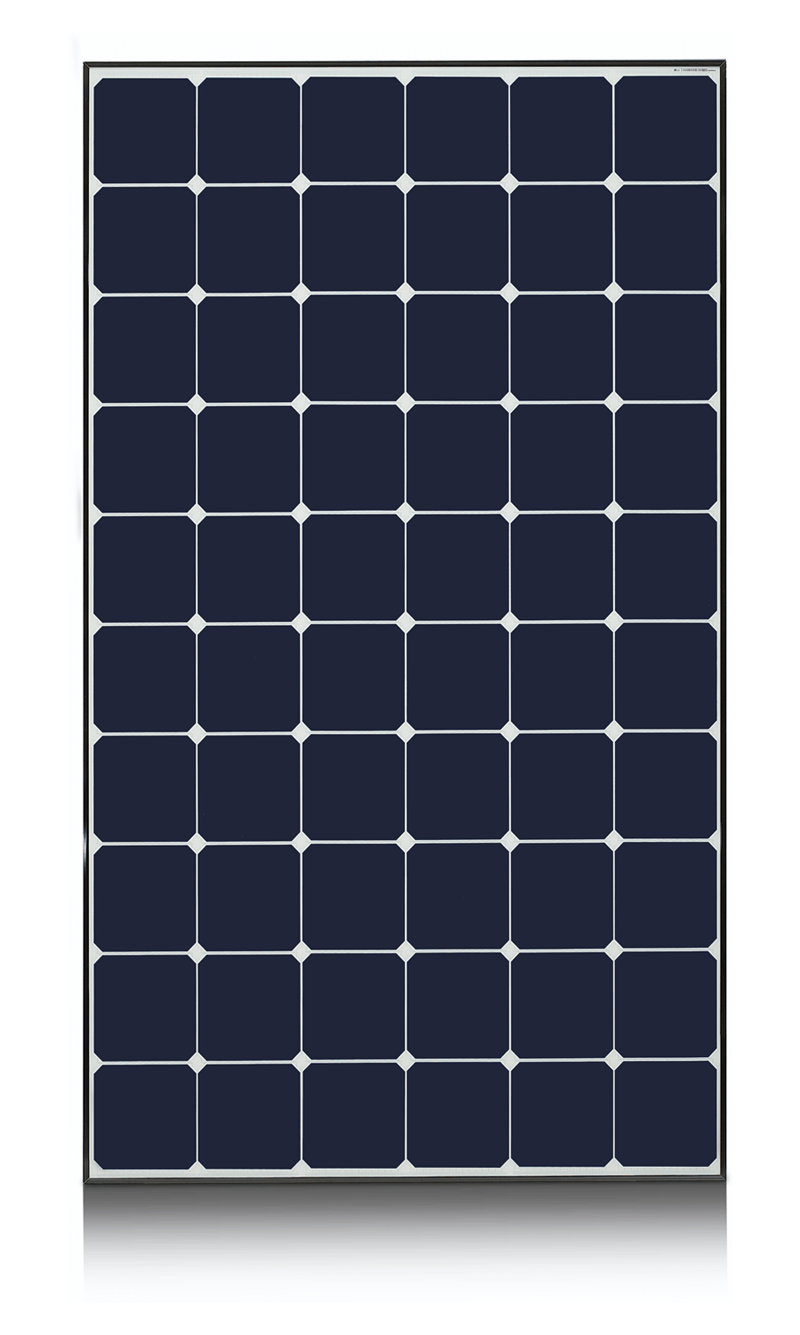 LG NeON® R 440W Solar Panel