Liros EVO Top Cruising Rope
Buy Liros Evo Top Cruising Rope for use on your sailing boat or yacht. Top quality rope for sail sheets, halyard rope, and running rigging rope, with free delivery to the UK. 
Very durable, kink-free, long-lasting sheet rope made of 100% high-tenacity Polyester. For use as mainsail sheets, jib sheets, and spinnaker sheets.  Can also be used as main sail halyard, to raise the sail with minimal stretch. Ideal for blue water sailing and long distances. Easy to splice – heat set. 
 Liros rope for sailing boats is soft in the hand and kind on the wallet.    
• Working stretch < 5%                     
• The classic sheet for sailing yachts of any size             
• Non-kinking, easy-handling line with abrasion resistant cover and high breaking load                                
• Easy-to-splice multi-purpose line 
Recommend this product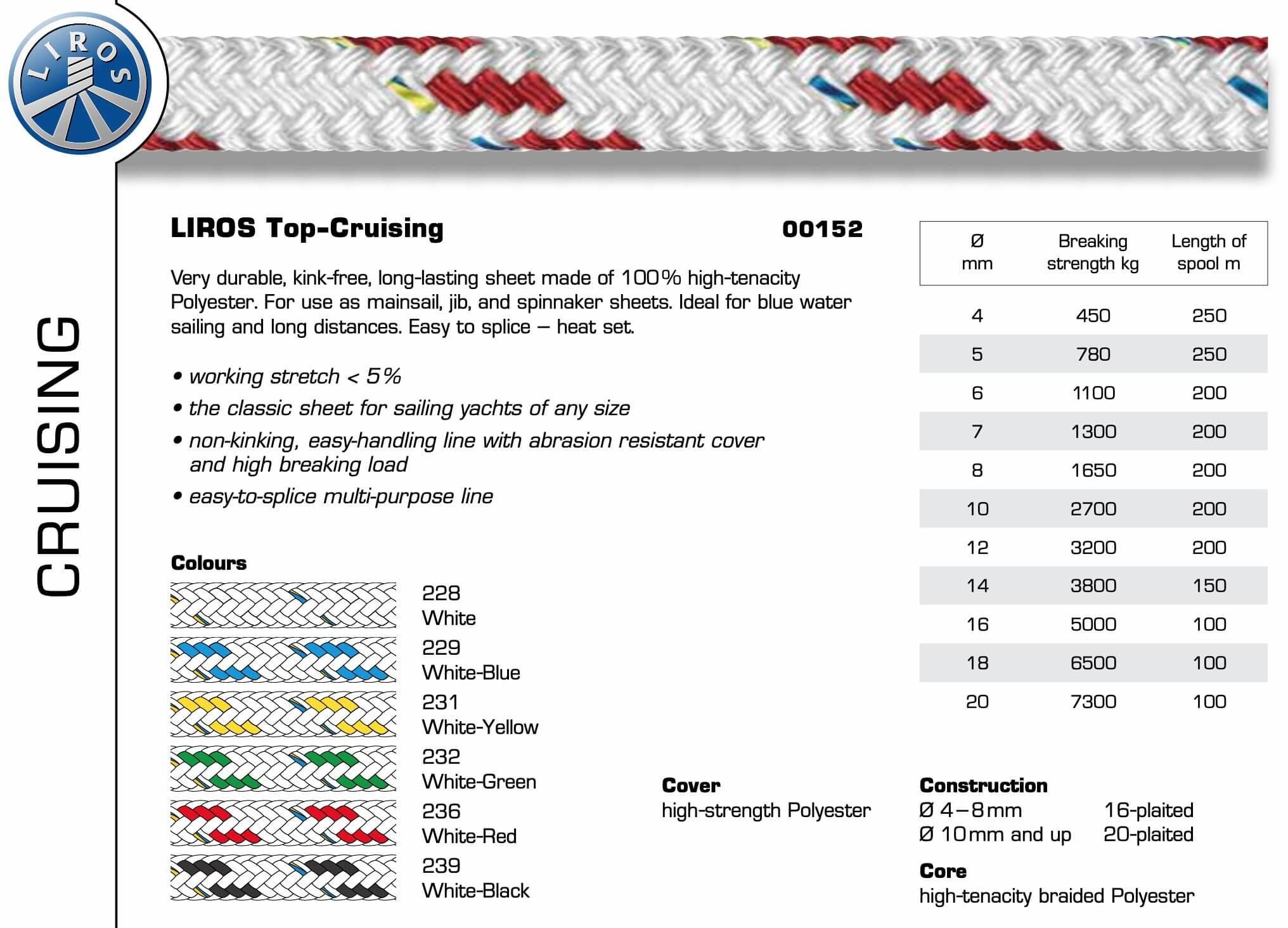 Liros EVO Top Cruising Rope