Mercury Avator 7.5e Electric Outboard Motor
Buy the NEW Mercury Avator 7.5e Electric Outboard Motor at Pro Marine Store, with free delivery to mainland UK. 

The Mercury® Avator™ 7.5e electric outboard delivers clean, quiet power that's as simple to use as it is fun to drive. Available in tiller and remote steer models, it features a quick-connect battery and intuitive controls that make setup and operation a breeze. And with advanced displays and other technologies that monitor your battery level and range, you can explore the water with confidence. Just grab the controls and point the bow toward adventure. Avator makes getting there effortless.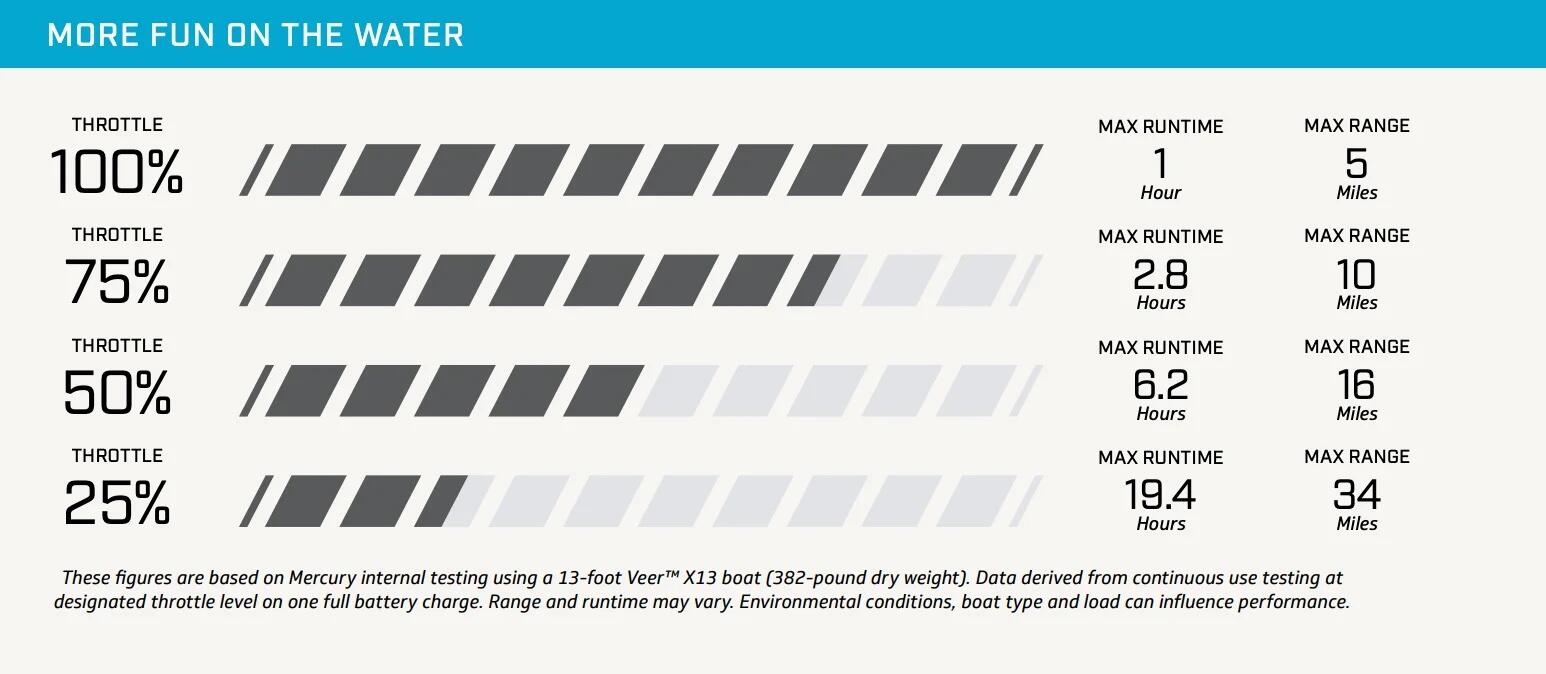 Quick-Connect Battery
The 1 kWh lithium-ion battery has no cables to connect. It slides into place under the flip-up top cowl, saving you valuable space within the boat. Need to go even farther? No problem. You can bring along an available spare battery that swaps into place in seconds.
Multi-Purpose Tiller Handle
The Avator tiller was designed to let anyone take the helm with confidence. It adjusts up, down, left or right for comfortable steering from any position or with either hand, and it folds down to become a convenient carrying handle.
Digital Power & Shift Controls
For console boats, Digital Power & Shift remote controls deliver instant responsiveness, with no hesitation. Controls are available in three styles to fit a range of centre- and side-console mounting positions.
Strong Transverse Flux Motor
With industry-first transverse flux motor technology, the Avator 7.5e outboard delivers 750W of power at the prop shaft. The motor generates high torque with little effort, maximising battery life and range while providing quick, efficient performance.
High-Efficiency Prop
Available in three pitches, the Avator prop is crafted of a high-strength, impact-resistant composite material. Its three-blade design maximizes thrust for longer battery life with minimal noise and vibration.
Smooth Performance: Precision tuning and vibration-isolating components help ensure your ride is remarkably quiet and smooth, keeping you better connected with nature.
Sustainability: Avator outboards transform the boating experience by making boating possible with no exhaust fumes and zero direct emissions.
Corrosion Resistance: Every Avator outboard is engineered with proven corrosion-preventive materials and coatings also used on our internal combustion outboards, so you can boat confidently in freshwater or saltwater.
Easy Storage and Transport: With no fuel and no fumes, an Avator outboard is convenient to store at home or on a larger boat. The quick-connect bracket enhances portability, allowing you to install the tiller model in a snap.
Shaft Lengths
| Transom Height | Shaft Length |
| --- | --- |
| Up to 40cm or 11.8-15.7 inches | Short Shaft |
| 40-53cm or 15.7-21 inches | Long Shaft |
| Greater than 53cm or 21 inches | Extra Long Shaft |




Input Power

Rated Prop Shaft Power

Rated Voltage

Battery

Integrated 1kWh Lithium Iron Phosphate

Battery IP Rating

Charger (Standard)

Charger (Fast)

230W

Total Weight (Excluding Battery & Transom Bracket)

Total Weight Excluding Battery

Battery Weight (1kWh)

Steering

Shaft length

15" / 381 mm
20" / 508 mm
25" / 635 mm

Standard Propeller
Warranty
We're so confident in the quality of Mercury Avator outboards that we back them with a three-year corrosion warranty in addition to the three-year limited warranty, which also extends to the controls and rigging. Avator batteries and charging accessories come with two years of limited factory warranty.
Download the Avator Brochure here
Pro Marine Store is authorised by Cambridge Outboards Ltd, a major UK Mercury dealership
Recommend this product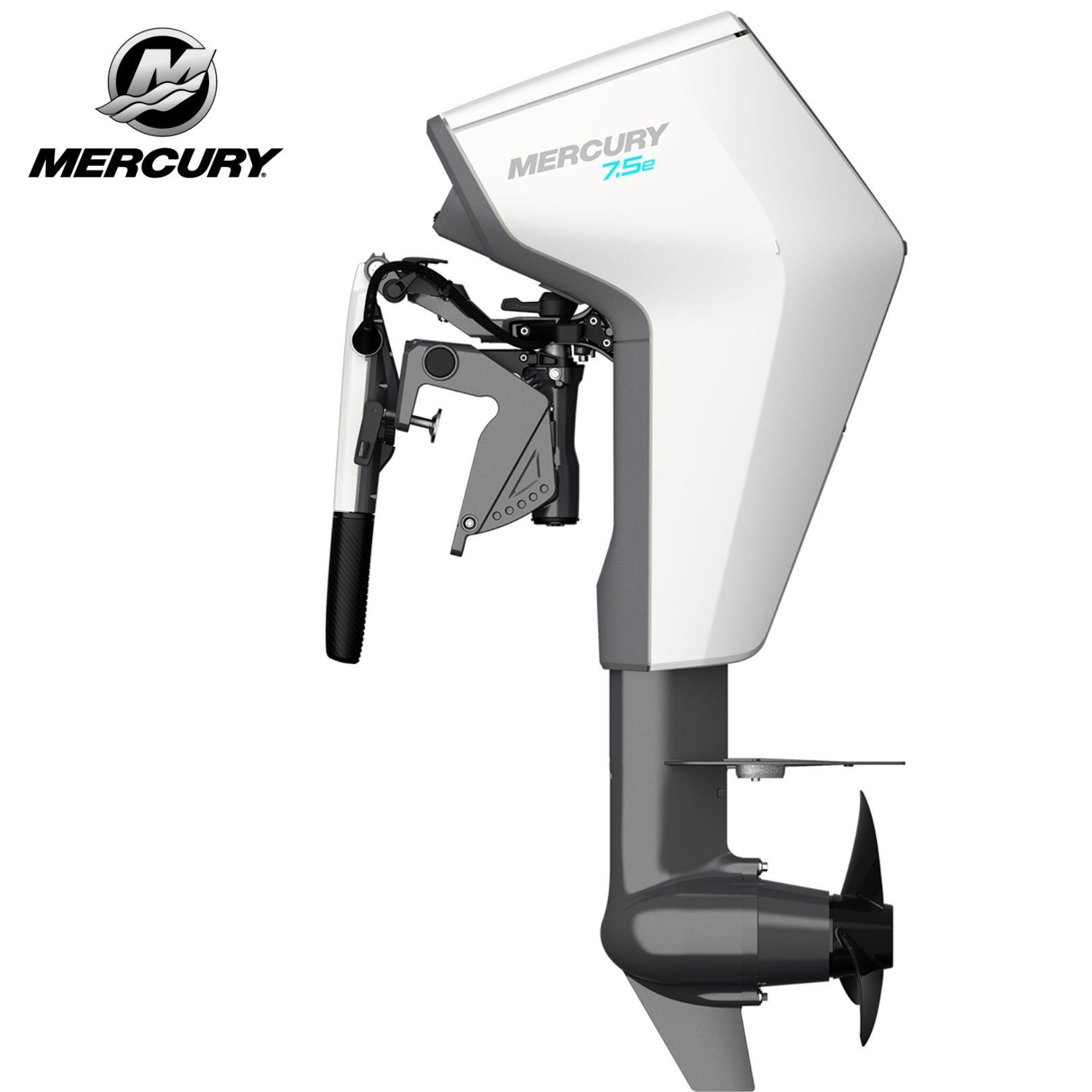 Mercury Avator 7.5e Electric Outboard Motor