Nebo BIG Poppy™ LED Lantern Light
The BIG Poppy™ is a combination 300 lumen lantern, bright 120 lumen spot light and realistic flickering flame lantern.
The BIG Poppy™ is rechargeable and also serves as a power bank to charge other USB powered devices.
The Flame Emulator produces a realistic flame without the heat and danger of real fire, creating the perfect, safe indoor or outdoor ambiance.
4 LIGHT MODES
• Lantern - 300 lumens, 3 hour runtime, 14 meter beam
• Spot light - 120 lumens, 15 hour runtime, 150 meter beam
• Flickering Flame - 10 lumens, 8 hour runtime, 4 meter beam
DESIGN
• Rechargeable
• Power bank for USB powered devices
• Charging indicator
• Dimmable (lantern and spot light)
• Rubberized body design; water and impact- resistant
• Adjustable handle
• Power Memory Recall
OPERATION
• Side-positioned, ON/OFF button
ACCESSORIES
• USB to Micro USB charging cable included
BATTERIES
• Powered by rechargeable battery (included)
(Recharge time: 2 hours)
SPECS
• 136 grams
• Height: Closed - 150mm / Open - 212mm
• Diameter: 103mm
View video
Recommend this product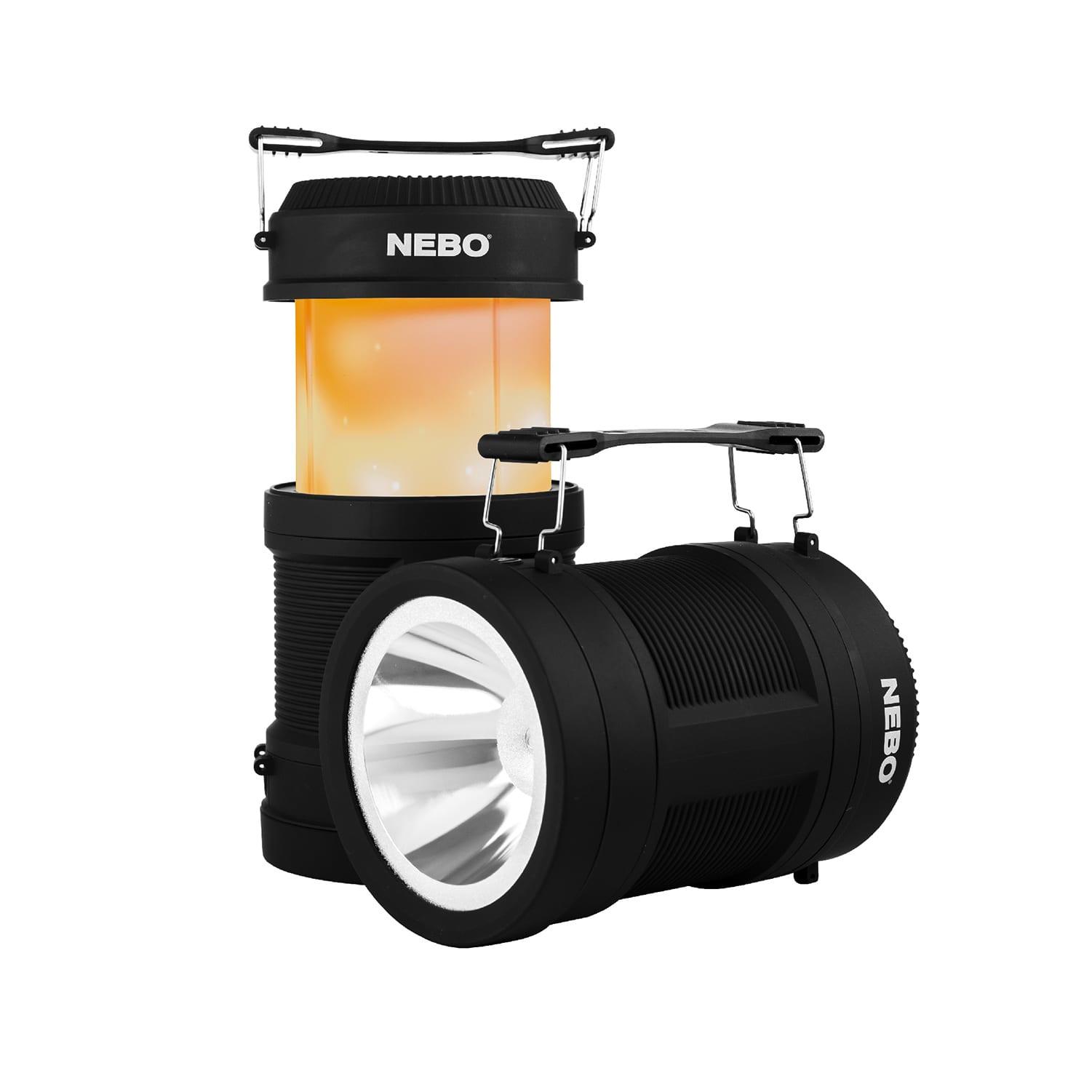 Nebo BIG Poppy™ LED Lantern Light