NonStop Antifouling 2.5L
"Buy NonStop Antifouling 2.5L with Free Shipping to Mainland UK."
NonStop is a  self-polishing antifouling product that is based on specially controlled depletion binders which  ensure a totally active surface. NonStop is suitable for all types of boats and provides an excellent result for an entire season. Only white (which is a creamy colour) is  recommended for aluminium hulls.
NonStop is ideal for cruisers and sailing lovers, and boats can be stored or trailed without re-painting before launching.
NonStop can be applied over all International, Hempel and Awlgrip self-polishing antifoul.
Specification 
Average coverage

 

10 m² per litre
No. of recommended coats

 

2
Application method

 

Spray, brush or roller
Drying time @ 23°C

 

12 hours
Thinner

 

Thinners No. 07
Product features
Leisure vessels

Self-polishing
Recommend this product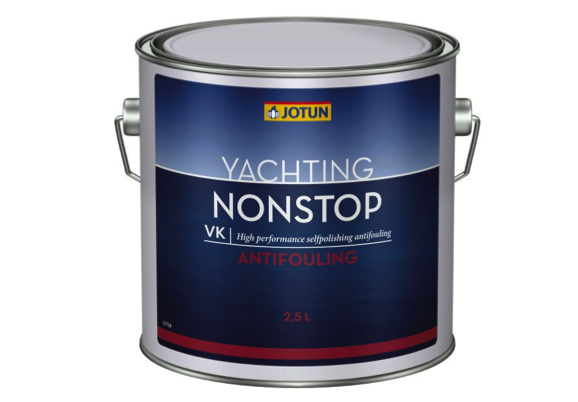 NonStop Antifouling 2.5L