Solar Panels
SunPower Solar Panels Online with worldwide shipping
Not all solar panels are the same. For nearly 35 years, Sunpower designed and built the industry's most advanced solar.
The most adventurous solar panel pioneers choose SunPower® solar technology to help them set world records by land, air and sea.
Sunpower are trusted because solar technology isn't just a thing they do. It's everything they do. They're proud of their past. Sunpower have installed more than 30 million SunPower® solar panels since 1985.
Sunpower's robust panel portfolio offers an impressive range of powerful solutions, each designed for optimal performance, maximum savings and long-term reliability. And since SunPower is a Tier 1 Manufacturer with nearly 35 years of solar expertise, you're making the best choice for decades to come.
Will the solar company you choose outlast its warranty? SunPower is here to stay. Established in 1985, SunPower has been in business for over 34 years, one of the longest of all competitors.
Since 2011 Supower's technology has been tested in gale force winds and sub-zero conditions in Scotland, 35 degree heat in London and sea spray in Cornwall.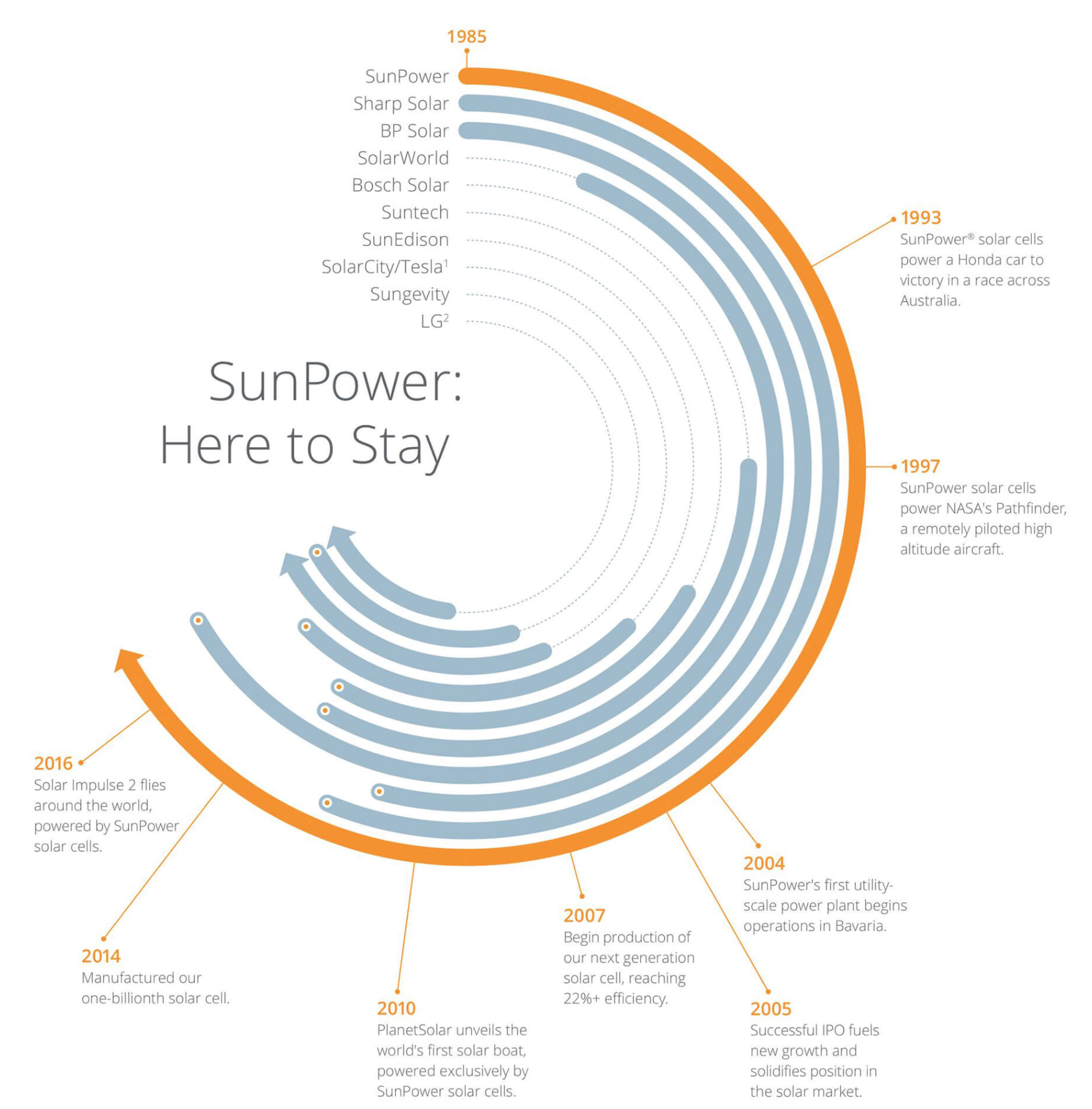 25-year Complete Confidence solar panel warranty
All SunPower panels are backed by a Complete Confidence panel warranty, with industry-leading 25-year coverage. Their absolute confidence in the integrity of SunPower technology - backed by extensive third party testing and field data from more than 30 million SunPower panels - means you get the best warranty available and complete peace of mind.