Premium Fully Adjustable Heavy Duty Life Raft Cradle


The premium quality universal cradle made from marine grade 316 stainless steel is ideal most 4-12 person life rafts supplied with all fittings necessary.
This premium product is made from high strength marine grade 316 stainless steel. The frame is fully adjustable to accept most life rafts from sizes 4 to 12 person and can be mounted on the pushpit, deck or coach roof. Adjust the mounting brackets on the frame by sliding in both horizontal and vertical directions to cater for most pushpit configurations. The life raft is securely retained by a high strength polyester webbing strap. The raft can be quickly released using the quick release buckle. Hydrostatic release mechanisms can also be fitted.
• Universal fixing mechanism
• Quick release buckle
• Adjustable rail mount
• Heavy duty 316 stainless steel
• Adjustable webbing straps
• Market leading specification
Materials    
316 Marine grade stainless steel
Special Features    
Deck mountable, Push pit rail mountable, Universal sizing for different types of life raft sizes
Find fitting instructions here
Recommend this product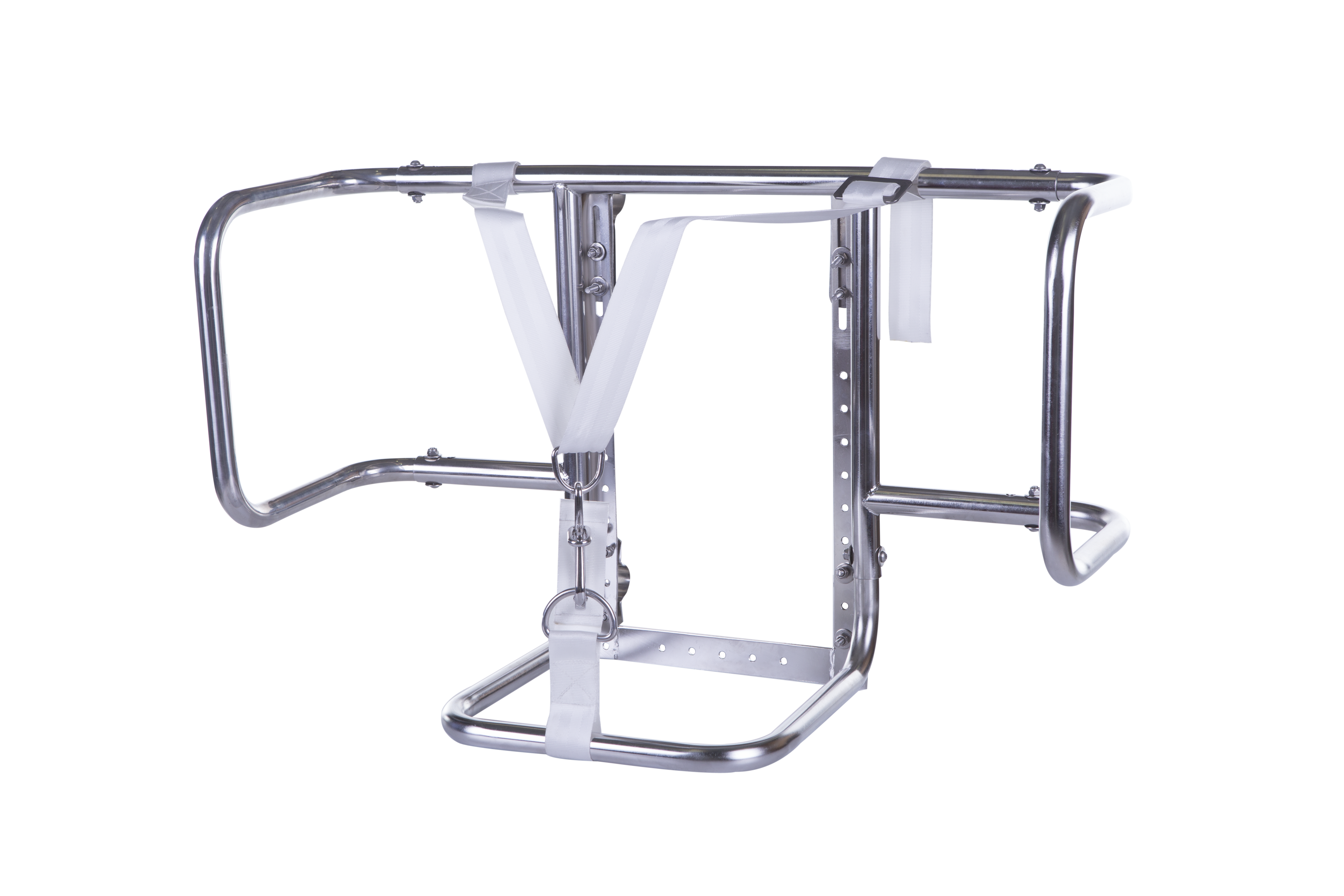 Premium Fully Adjustable Heavy Duty Life Raft Cradle