Red Hand Flare
Buy Red Hand flare for Sailing Boats and Yachts online, UK, with quick dispatch from Pro Marine Store. 


***Special prices available for large orders for the Special Effects trade! Special Effects Red Flares available at short notice delivery for delivery on set, Call us on 01799 588 292 to arrange rapid dispatch*** 
For night - time distress signalling purposes on ships, lifeboats, life rafts and for pleasure craft. Tube is made of corrosion-resistant steel with a shockproof plastic handle. The signal is approved in conformity to the last updating of the normative: 
SOLAS 74/96 
• MED 96/98 EC 
• Directive 2013|32|EU 
• IMO Res. MSC. 81 (70) as amended.
For Flare Packs, click here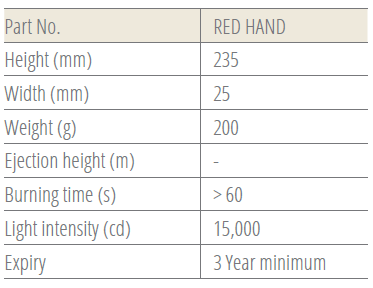 *** Please note, due to the classification of this product as Class 1 Explosives, delivery is through a specialised service and comes with a flat rate of £30.  We apologise for this price, but it is the cheapest we have found for this specialism ***
Recommend this product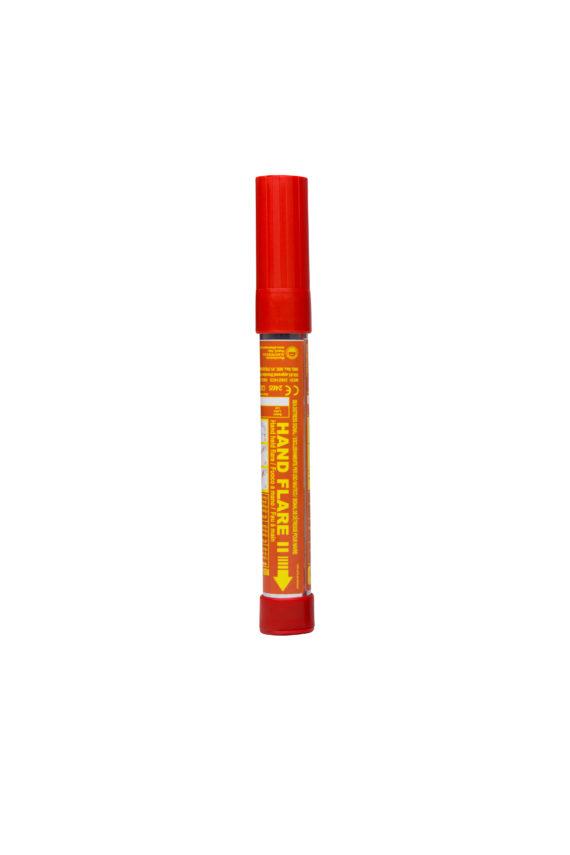 Red Hand Flare