Safety Goggles
"Buy Safety Goggles with Free Shipping to Mainland UK."
The Portwest challenger goggles have indirect vents that stop any liquid or dust particles from entering it. It has an anti-mist coating to ensure that it does not mist up even when worn with a dust mask or prescription eye wear. This product has an elastic back strap for enhanced comfort.conforms to EN166 1 B 3.
Goggles are supplied in a universal size that should suit most users, including those who wear prescription glasses. 
Product features
Reduced fogging and circulates air

Anti-fog and scratch-resistant

Panoramic lens with UV filters ideal for over glasses
Recommend this product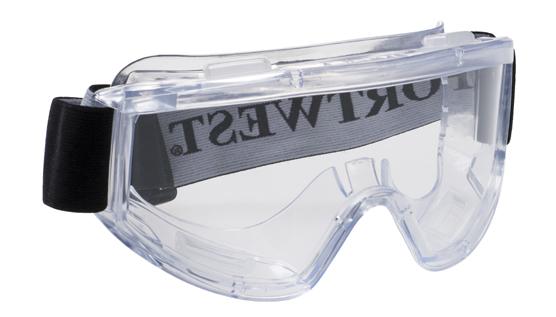 Safety Goggles