Sandbanks Bravo SUPer F Dual Action Pump
Buy the Bravo SUPer F Dual action pump online for Inflatable SUPs to achieve high pressure inflation, with free shipping to the UK. 
***This is the newest 2021 version of the Bravo SUPer Pump - the Bravo SUPer F! *** 
A very slim light weight pump that makes pumping a board up to 20psi fast and easy. 
The newest and best version of this pump, the newly released 2021 update of the best-selling Bravo SUPer Pump is the Bravo SUPer F Pump.  
Updated and Improved SUP Pump. 
One of the most requested pumps on our store, the original Bravo pump had a removable handle, allowing the pump to be packed easily into a SUP or kayak bag.  New for 2021, The SUPer F now also includes foldable feet, for an even smaller footprint in your bag.  Official pictures are to follow soon, but we have uploaded some from our demo unit that came from Bravo this week.
We are taking preorders for this pump right now.  If you are looking for the Bravo SUPer Pump, grab yourself the 2021 version and get the Bravo SUPer F.  Avoid disappointment and order now to be included in the first stock to reach the UK.
Recommend this product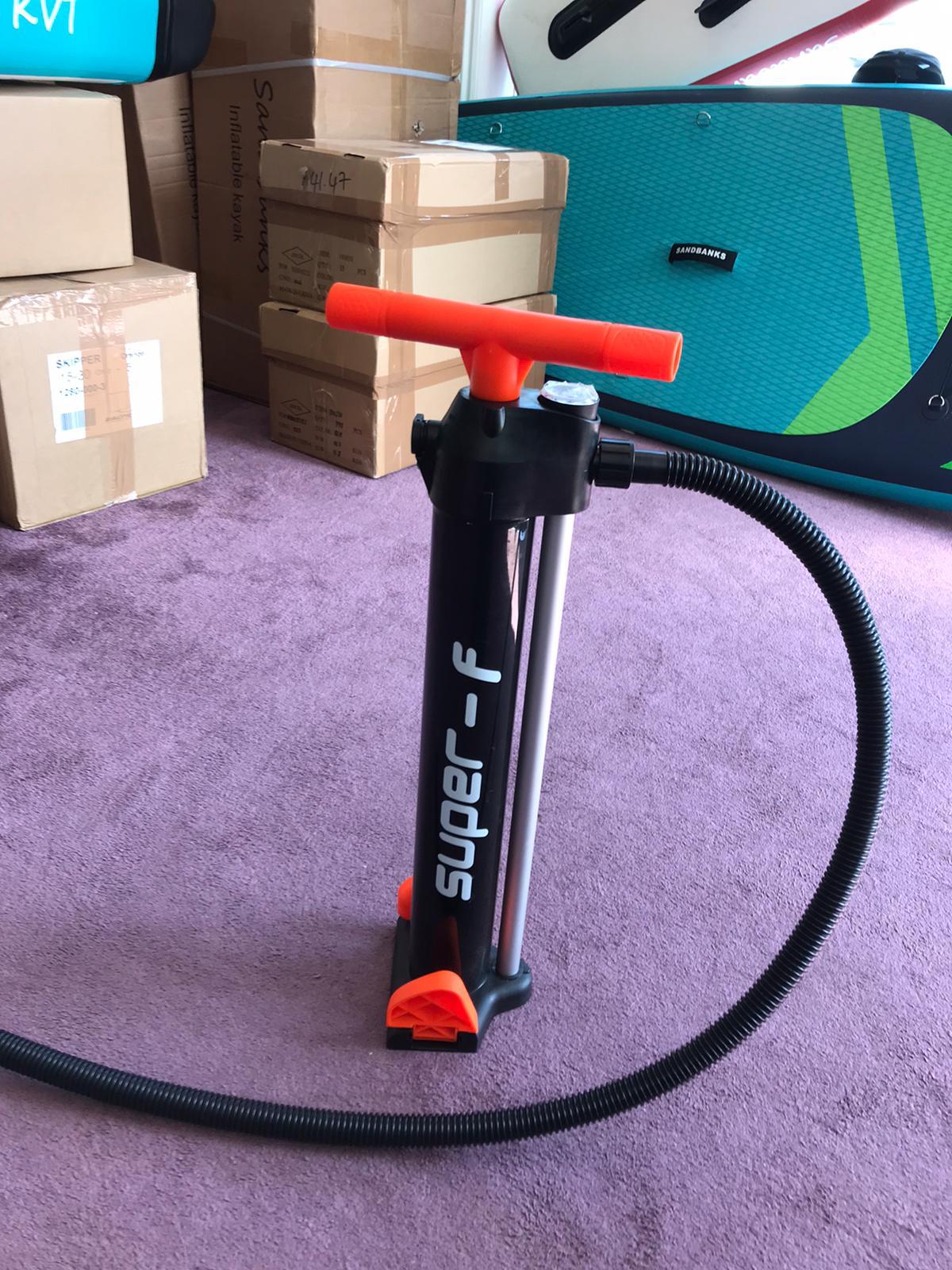 Sandbanks Bravo SUPer F Dual Action Pump