Sandbanks Style Cruiser 2022 Inflatable SUP
Buy the Sandbanks Cruiser Inflatable SUP online, UK from Pro Marine Store, and receive free delivery! 
Buy any Sandbanks SUP/Kayak and receive 60% off Baltic Aqua Pro Buoyancy aids! Use code AQUAPRO60 at checkout*
A highly regarded inflatable SUP, with excellent reviews, a high quality build and pleasing characteristics, This is a very popular board from Sandbanks Style.  Available in Reef and Turquoise graphics
Free Delivery to Mainland UK. 
At 11 ft high and 34 inches wide, the Reef Cruiser inflatable paddle board offers fantastic stability and glide. Hydrodynamic shaping, including a rocker at the nose for wave performance, allows the Reef Cruiser to cut through the water. The 11ft length of the board gives the Reef Cruiser SUP impressive straight-line tracking, as well as excellent buoyancy - making it straightforward to carry a passenger. The Reef Cruiser's extra width makes this iSUP very stable, enabling easy cruising. Plus, the board comes with a 5 year warranty as standard.
Extra width and length for maximum stability and buoyancy
Advanced Board Shaping for excellent performance through the water, giving you longer gliding time
Rocker (upturn at the nose) ensures good wave performance
Diamond Groove Deckpad provides a comfortable grippy surface for your feet.
Kick-Step (raised platform) at the rear makes step-back pivot turns easy to learn and master. In addition, our customers tell us it is ideal for sunbathing.
Triple Fin for extra control, including 1 easy fix fin and two attached guide fins for shallow water 
Specifications:
Warranty: 5 years on our boards
Recommended Pressure: 18-20 PSI
Max Pressure: 25 PSI
Length: 11'
Width: 34'' 
Thickness: 6''
Volume: 343L 
Deckpad: Diamond grove 
Carrying Capacity: 150kg
Board weight: 9.5kg
Technology: Double skin laminated fusion
Fins: Easy fix central fin + 2 indestructible side fins
Full Package Includes:
Bravo SUPer two-stage pump (model of pump may vary depending on availability)
Lightweight 3-piece fibreglass paddle;
Ankle surf leash with safety breaker;
Valve repair kit 
Lightweight, hardwearing WHEELIE rucksack with room to pack everything with your board, together with some spare towels etc etc 
5 year warranty
Plus, you can call us anytime if you'd like us to talk you through setting up the board!
Recommend this product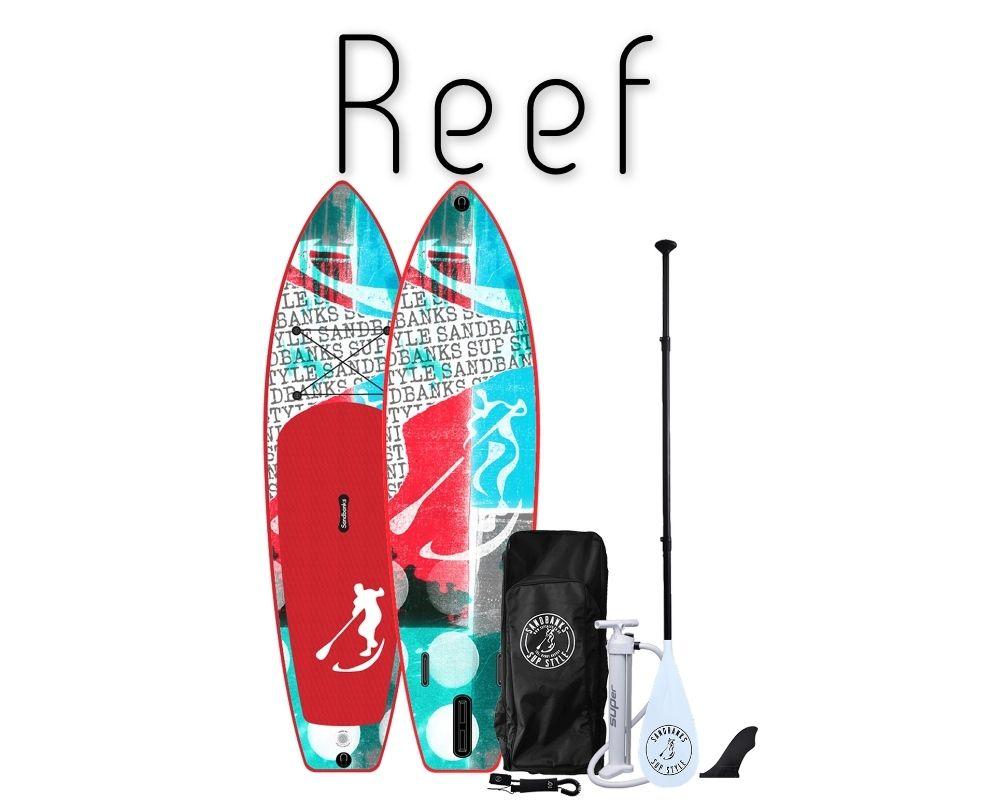 Sandbanks Style Cruiser 2022 Inflatable SUP