Sandbanks Bravo SUPer Dual Action Pump
Buy the Sandbanks Bravo 100D SUPer Dual action pump for SUP boards and inflatable kayaks, with free delivery to mainland UK. 
A very slim light weight pump that makes pumping a board up to 20psi fast and easy. To get a good idea of just how good this pump is click this link to see how it compares against the very best pumps on the market.
- Double/Single action to minimise human effort
- New hand pump design allows to inflate faster and with less effort than any other pump in the market thanks to the unique architecture
- Ergonomic handle
- Enlarged base for maximum stability
- Built-in pressure gauge
- Inflation port on pump body (no hose kinking)
- Protective filter
- Fitting for art.718 inflation valve included
Recommend this product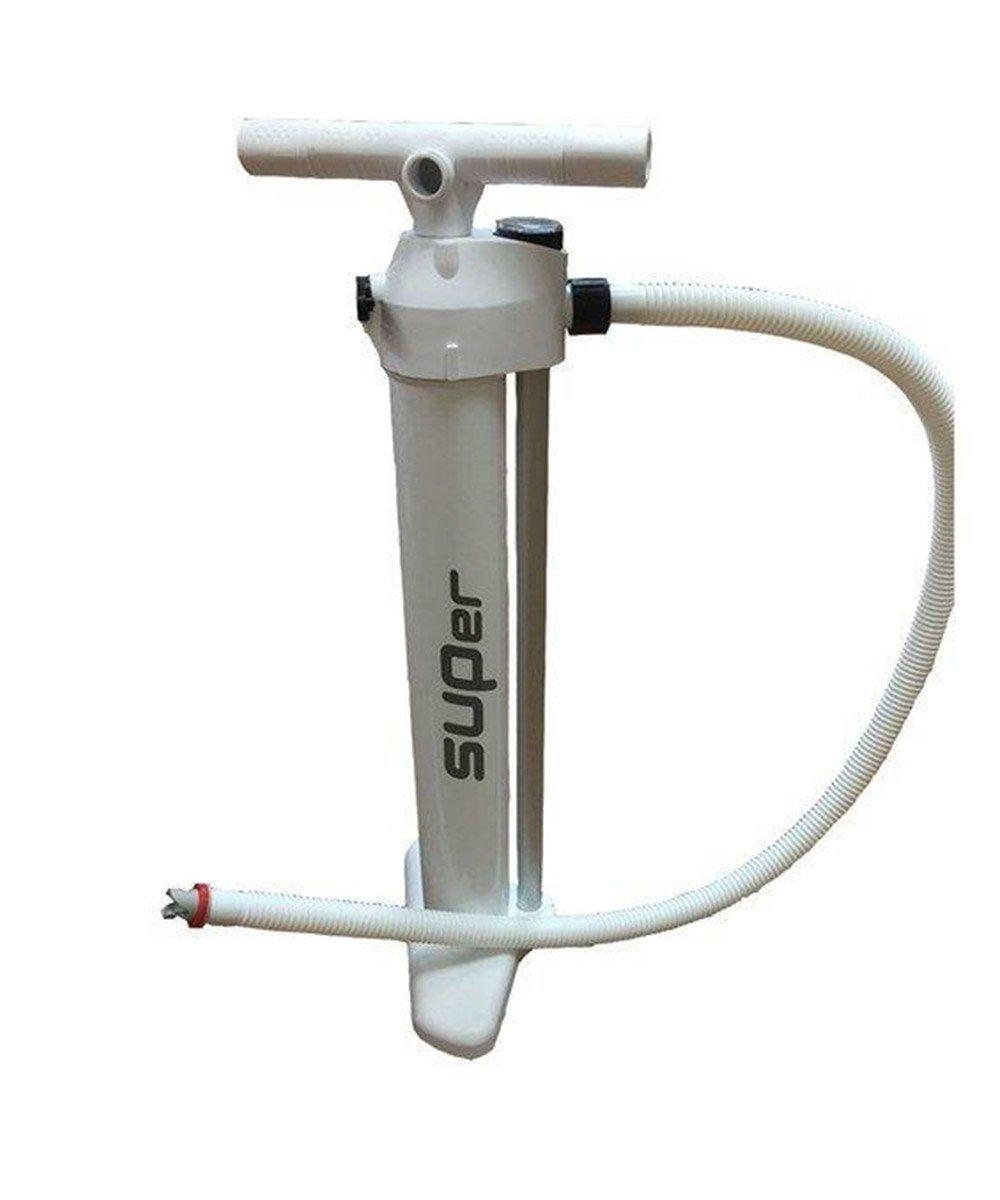 Sandbanks Bravo SUPer Dual Action Pump