Sea Lion Rapoka Inflatable SUP Board 11'
Buy Sea Lion Rapoka Inflatable SUP Board Online UK and Receive Free Delivery and Discounts on Board and Paddle Bundles.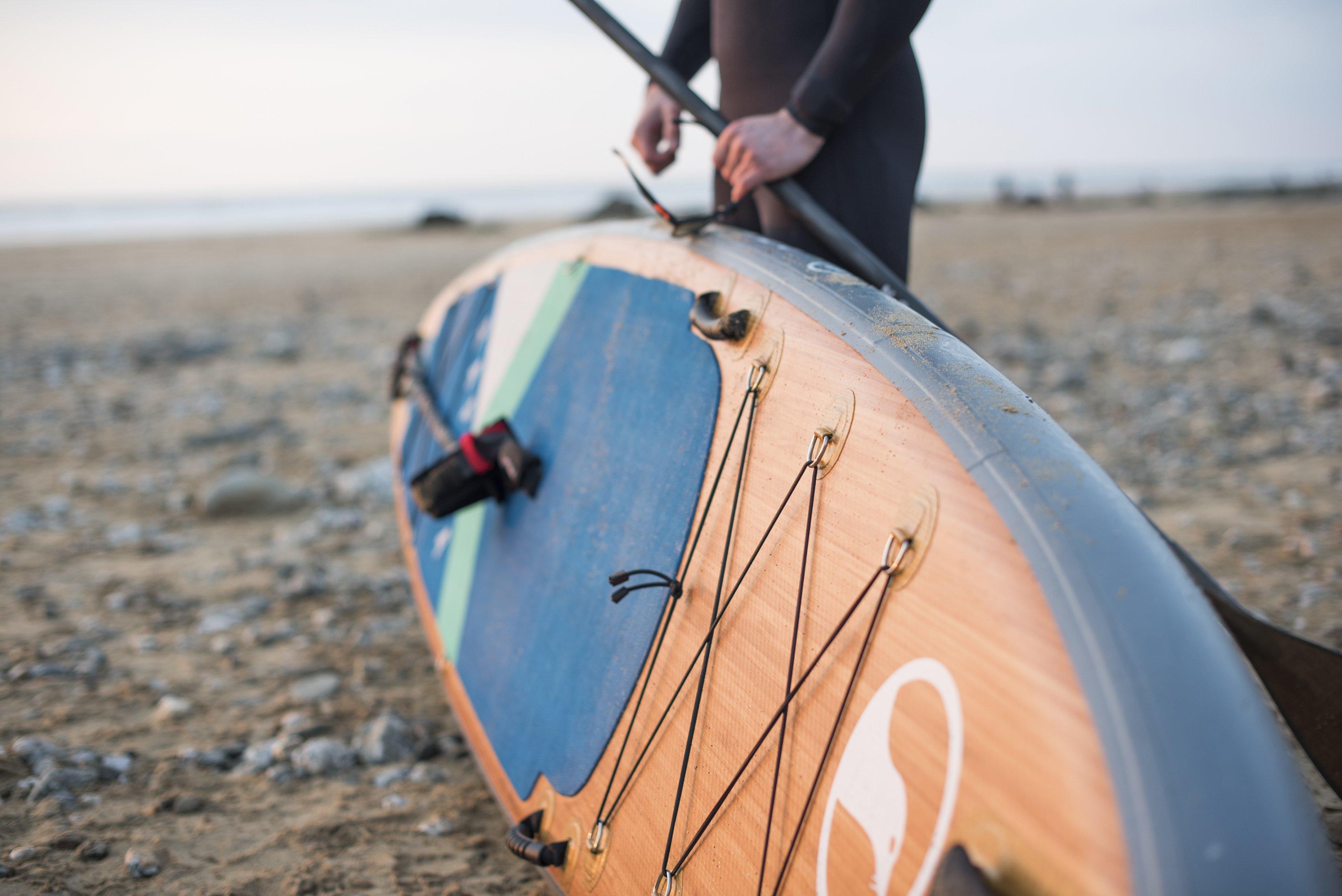 Sea Lion Rapoka 11' Inflatable SUP - THE QUIVER KILLER, THE IN-BETWEEN

Beginner? intermediate? Experienced? The Rapoka is an awesome board boasting stability for those newer riders to speed and shape for those experienced riders looking far beyond recreational use. This is a take-everything-with-you touring board offering both stability and glide. Multiple gear tie downs front and rear for your beers, food and equipment. The quiver-killer - the one and only board you need.

This is also the board for all-round handling, but for a bigger or heavier paddler.  If you are around 100kg or over, this is the board for you.  Think stability, agility and rigidity in a beautifully manufactured form. 
Sea Lion Boards raises the bar with what is possible in terms of quality of product, and thoroughness of environmental credentials.  The company goes above and beyond to produce a board that will last a long long time, be good to the environment, and be a joy to use! 
When you buy a Sea Lion Board, you are also buying into a design philosophy and environmental strategy that stands against the throw away culture of cheap boards that last a season and end up in landfill.  Instead, here you buy once, knowing you are buying the best.  Click here to read more about the environmental and design philosophy of the company.  As an authorised dealer of Sea Lion products, you also get the manufacturer approved 3-year extended warranty on all items.
Specifications
Length: 11'

Width: 32"

Depth: 6"

Weight: 12.8kg 

Rider Weight: 150kg

Volume: 320L

Authorised dealer 3-year warranty on all Sea Lion products
What's in the Box
Buying Just the Board?
The SUP Bag

Eco Leash

Triple Action Pump

Fin 

Repair Kit
Buying the Complete Bundle?
Everything You See Above plus...

The 3 Piece Carbon Glass Paddle

Recommend this product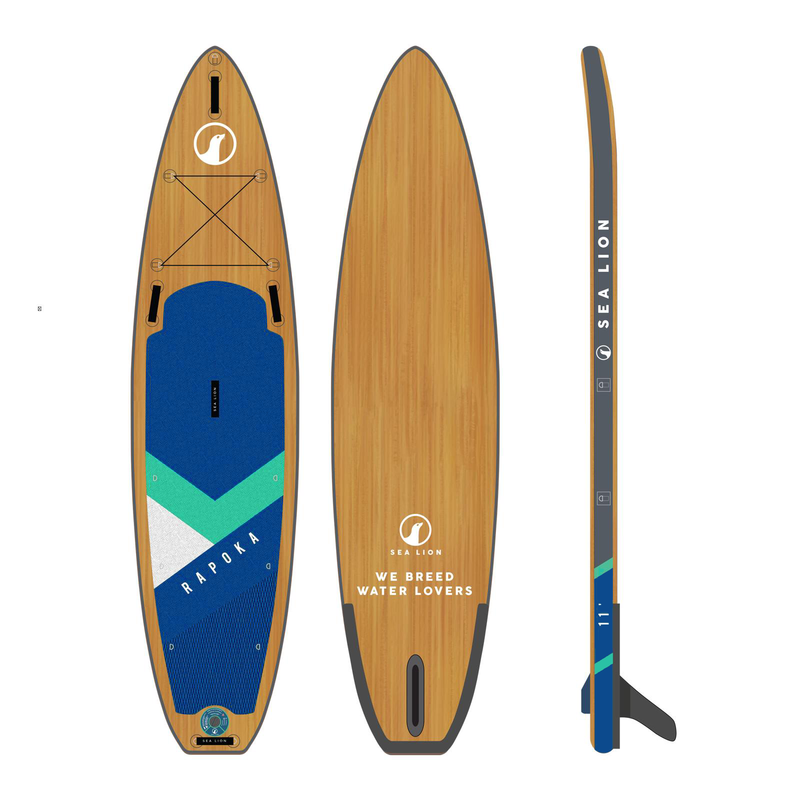 Sea Lion Rapoka Inflatable SUP Board 11'