Seago 3V Battery Powered Oil & Liquids Pump
Buy Seago 3V Battery Powered Oil Pump for marine diesel engines and marine diesel generators, with free delivery to the UK. 
Ideal for a most sailing boat marine engine oil jobs and bilge pump jobs: Buy online, UK, as a Marine diesel engine oil extractor, marine diesel generator oil extractor, oil extractor for tight spaces and oil extraction when you need an electric pump. 
No wires or charging units means it's extremely portable and light weight. Only 2 x size D batteries are needed.  Yet it pumps up to 5 litres of liquid per minute, draining the bilge of a sailing boat or changing your aquarium water quickly & cleanly. 
• Battery operated
• Extremely portable
• Powerful motor
• Fast transfer
• Works for most liquids
• NOT suitable for flammable liquids, solvents, alkalis, dangerous chemicals, poisons or acids
Recommend this product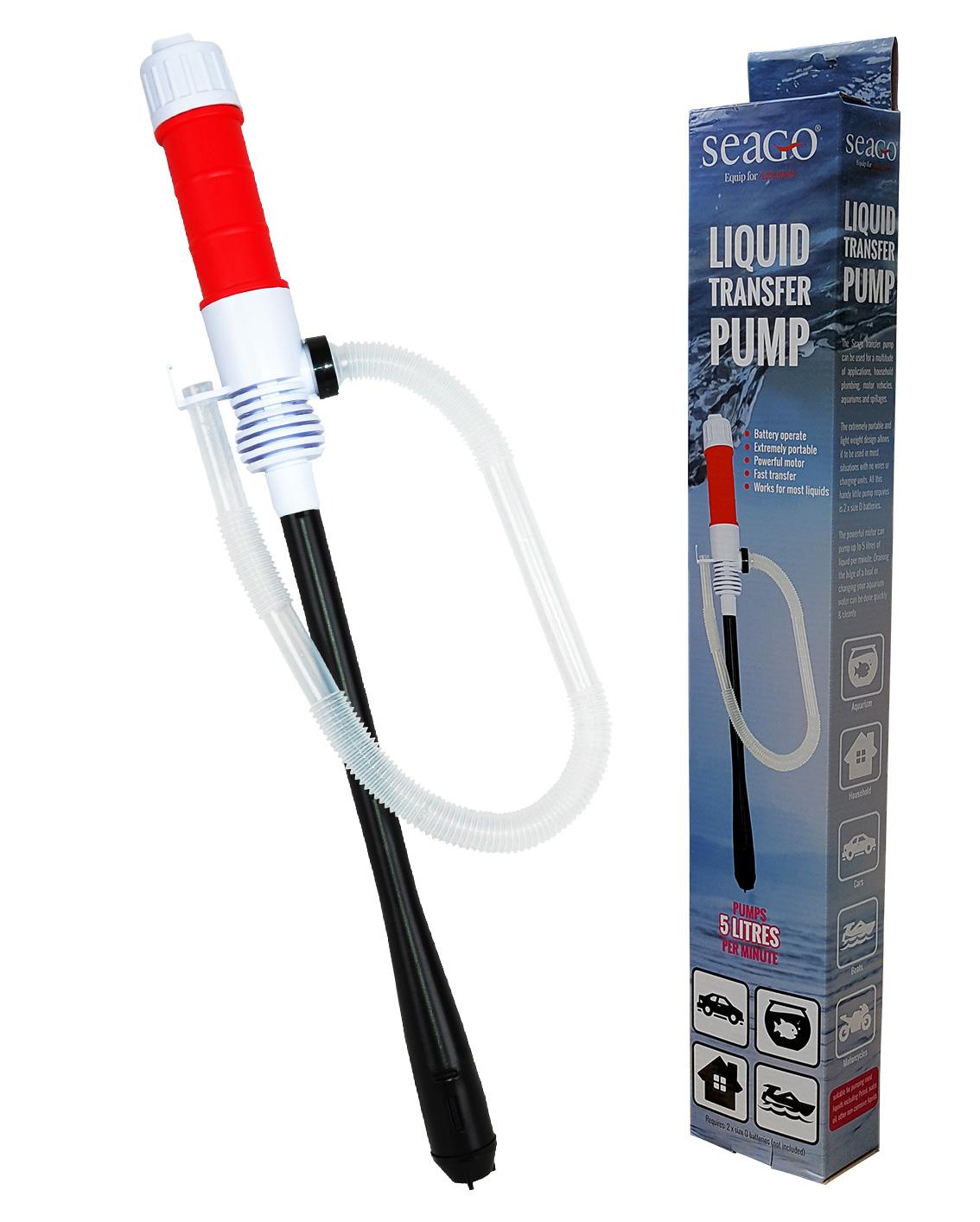 Seago 3V Battery Powered Oil & Liquids Pump