SeaGo HorseShoe Lifebuoy Set, Bracket, Drogue, Light
Buy SeaGo Horseshoe life buoy set and Life buoy components for sailing boats safety MOB recovery and visibility, with free delivery to the UK. 
A traditional horseshoe lifebuoy foam filled with wipe clean cover. The horseshoe is available on it's own or with a SOLAS approved led light with lithium battery and mounting bracket.
This is the perfect set with highly effective automatic light system. Available in 2 colours.
• Horseshoe lifebuoy
• Automatic SOLAS LED light with lithium battery
• Aluminium mounting bracket
• White or yellow options
Recommend this product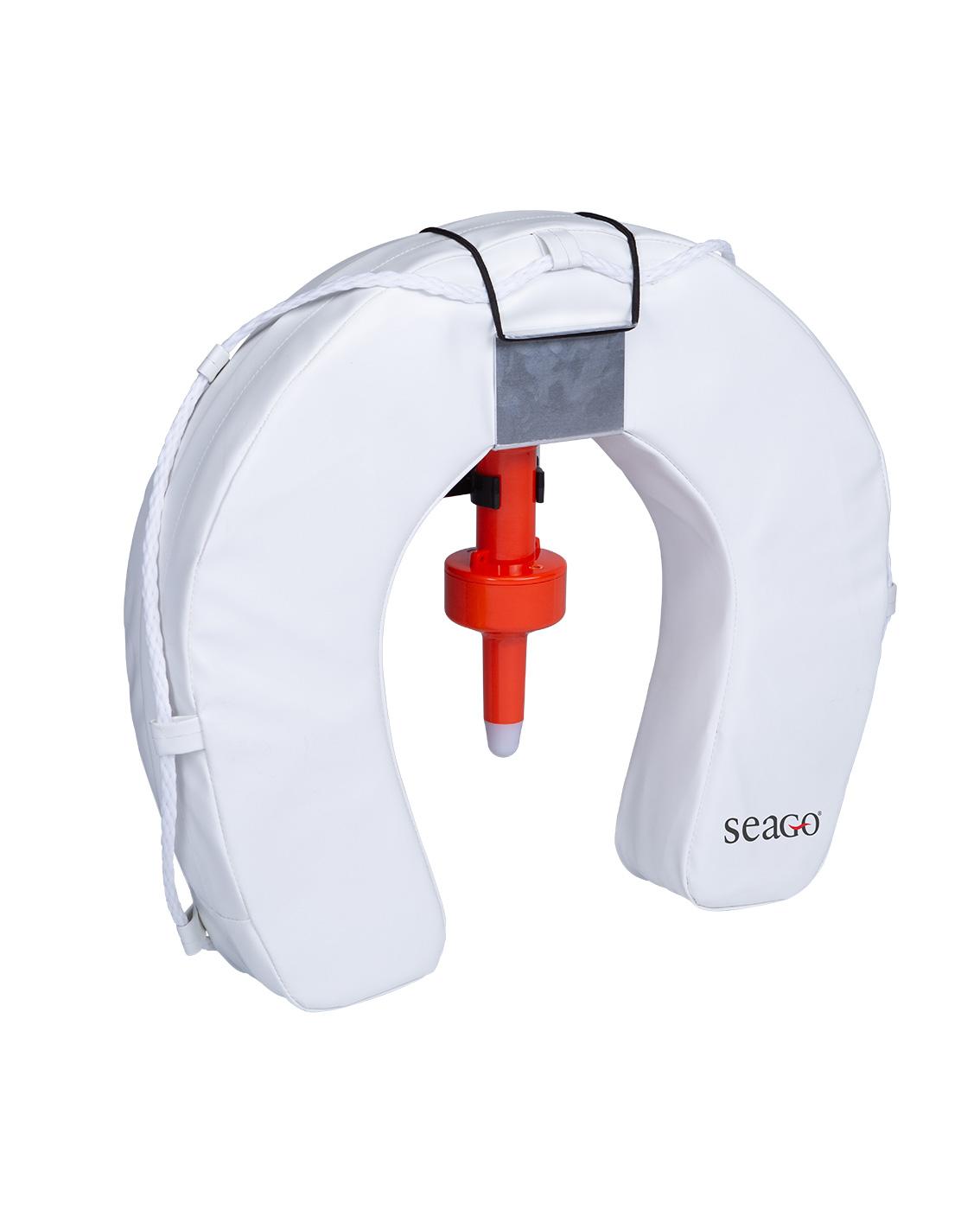 SeaGo HorseShoe Lifebuoy Set, Bracket, Drogue, Light