SeaQure Dyneema Soft Shackle 8mm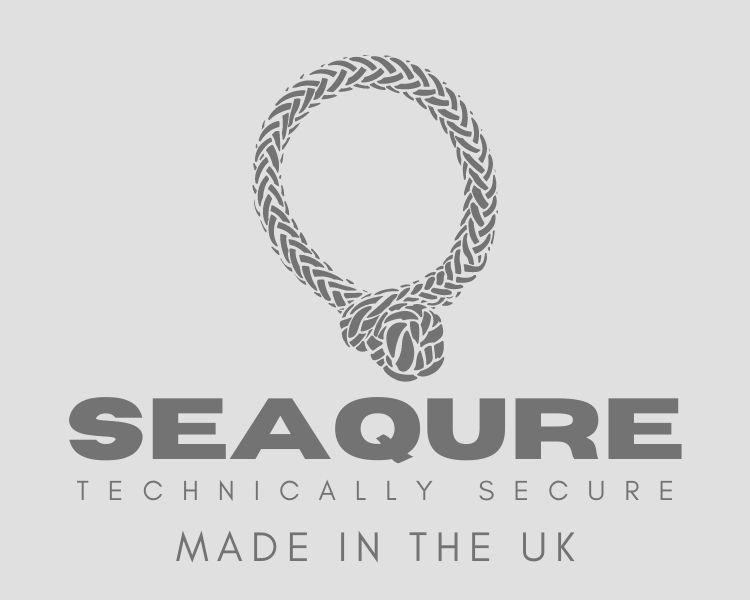 Exclusive to Pro Marine Store, SeaQure Soft Shackles are made in the UK to the highest production standards by experienced riggers.  SeaQure use UK-grade Marlow Dyneema SK78 from certified European manufacturers, thereby guaranteeing quality every step of the way.  
The 8mm soft shackle has internal diameter of 100mm, has a working load of 3481kg and a breaking strain of 6330kg.  
All Dyneema used is UV stabilised for long life, and can come with an additional anti-chafe cover for additional longevity.  

For the 6mm version, click here
Benefits of a Soft Shackle:
Incredibly strong
Lightweight
No pin to loose compared with a traditional shackle
They can be easily opened and closed with gloved cold wet hands
They float
They can be brightly coloured to colour code your boat, eg. for reefing system lines
They don't chafe other lines
They don't wear down surfaces like metal on metal
They don't damage gelcoat or painted surfaces when dropped or flailing
They cannot become too tight to undo, similar to a bowline knot.
Examples of Use
Topping lift to boom end
Kicking strap / Vang to boom
Turning block to pay eye
Spinnaker block to pad eye
Main sheet block to boom end
Sheet to jib clue
Main sail clue to outhaul line
Slab reefing line to main sail luff
Genoa tack to furling drum
Quick attachment to hoist dinghy onto deck
Anywhere needing quick attachment that can easily be undone
Whilst we stock one popular size of 100m internal diameter, SeaQure can manufacture soft shackles to any specification and size.  Please contact us for custom requirements
Recommend this product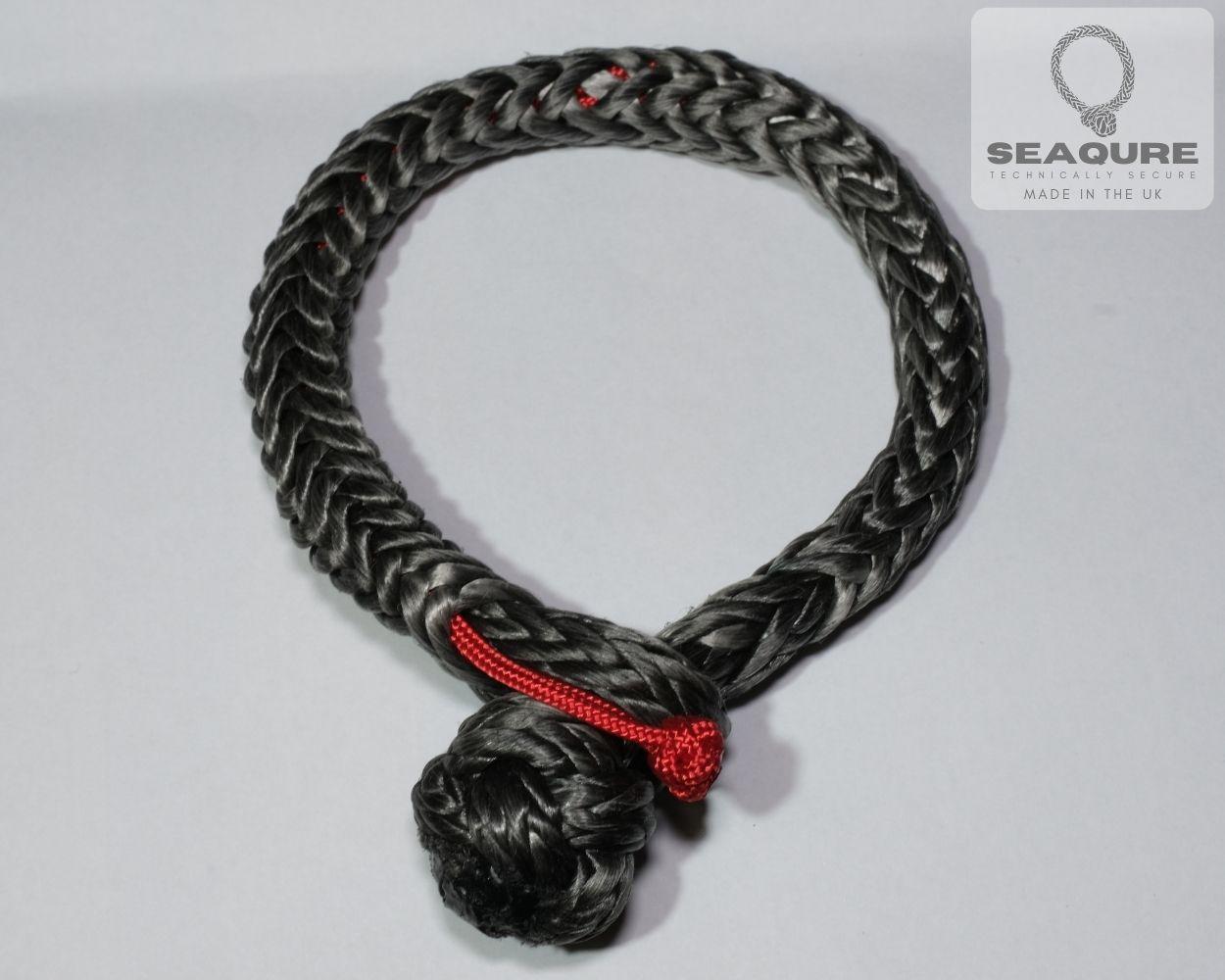 SeaQure Dyneema Soft Shackle 8mm