Simarine PICO One Battery Monitor
Buy the Simarine PICO One Battery Monitor online from Pro Marine Store, UK and get free delivery. 
Upgrade your sailing boat battery monitor or yacht battery monitor and get colour touchscreen, and a full view of all the charges and discharges on your boat's battery bank.

PICOone is SIMARINE's new entry level yacht battery monitor with the Real-Time Battery Health™ Algorithm for precise battery health measurements.
Coupled with a compatible SC302T combo shunt presents a perfect battery monitoring system for boats and caravans with one service battery bank up to 300A on 12V, 24V, 48V, 60V and 72V, one or two engine/backup battery banks and up to 2 tanks.

PICOone's display unit is made of a sleek anodised aluminium casing and a thick Gorilla® Glass with Anti-Reflective coating protecting the optically bonded high-contrast 3.5 inch IPS LCD display. It's water and dust proof and can be mounted both indoors and outdoors. The screen brightness is automatically adjusted with a light sensor. The device is operated by four water tolerant CapSense® touch buttons.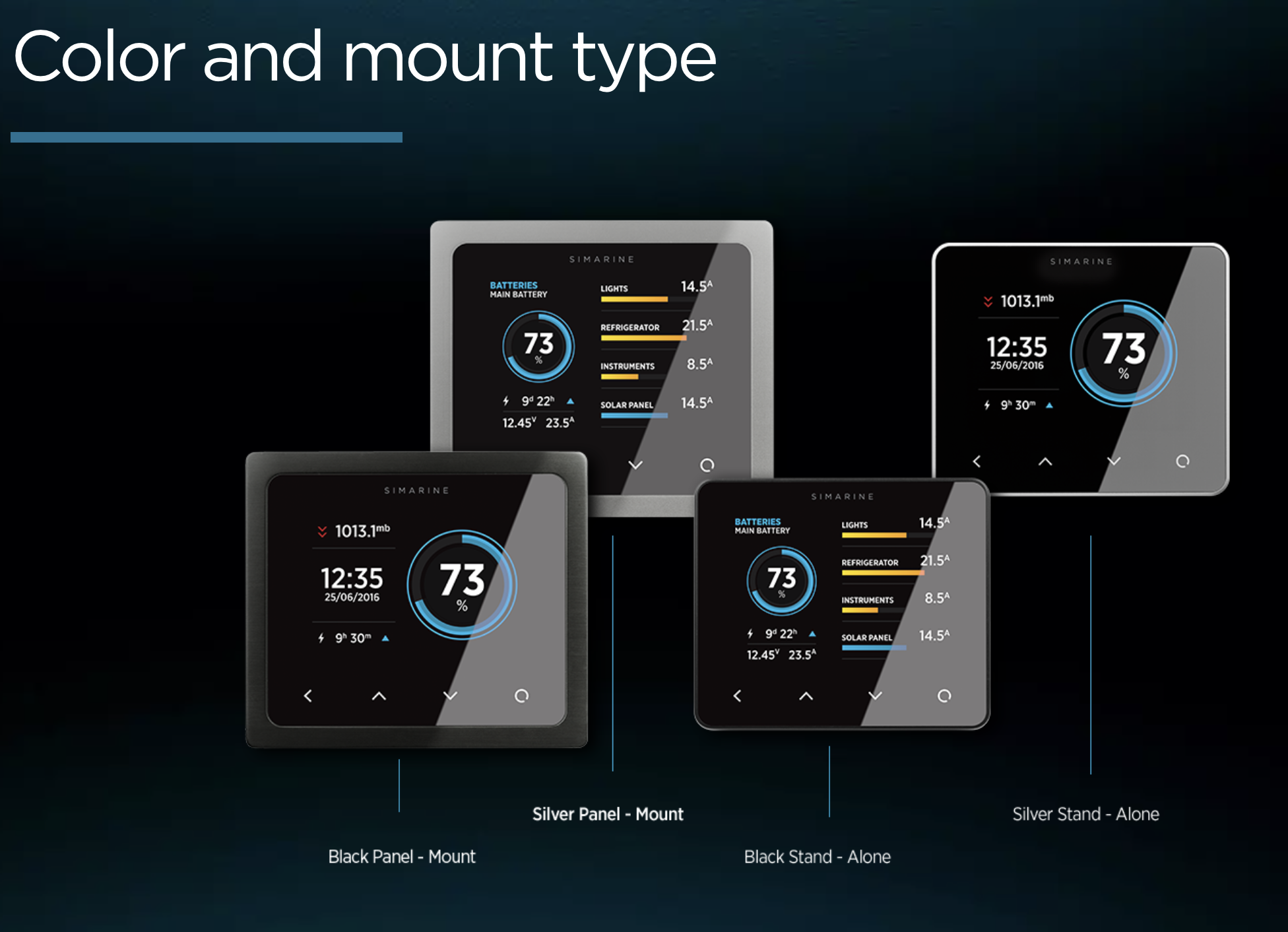 The barograph gives precise air-pressure readings, trends, and history.
Free SIMARINE Android and iOS Apps are available to connect your PICOone to your smartphone via Wi-Fi. The Apps allow you to monitor all battery and tank data, upload history, edit and restore settings and even upgrade the firmware for adding new features.
Barograph function included.
SIMARINE's entry level sailing boat battery monitor suitable for smaller vessels and holiday vehicles. It can be connected to:
up to 1 battery bank,
2 additional battery voltage
2 tank levels readings (for temperature monitoring).
In combination with SC302T combo shunt module, it forms a perfect battery control system.
Recommend this product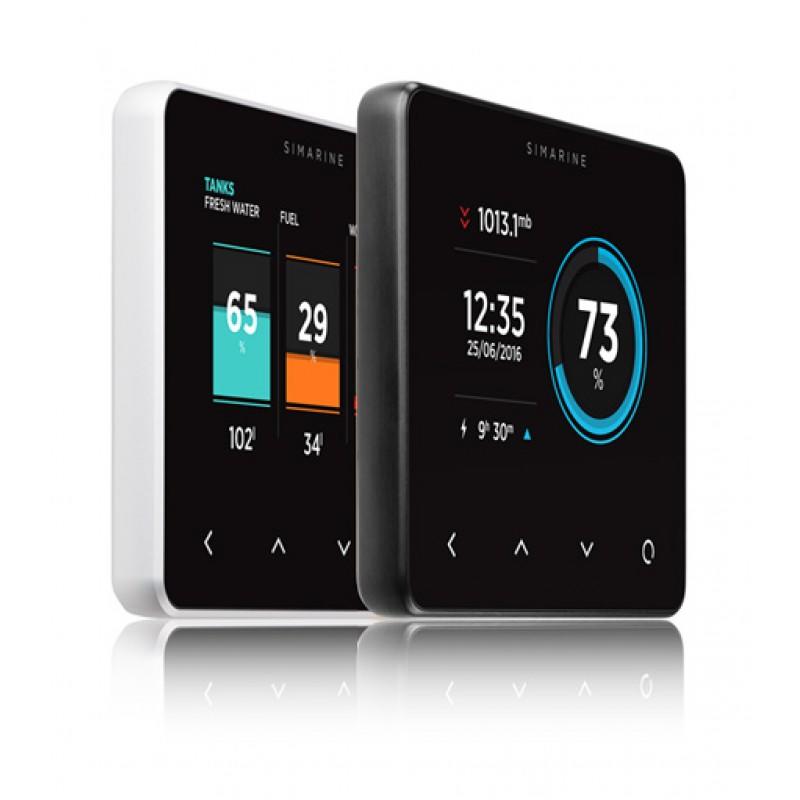 Simarine PICO One Battery Monitor