Simarine SC301 Digital Shunt for Battery Monitor
Buy Simarine SC301 Digital Shunt for Simarine PICO Battery monitor, with free delivery to the UK, only at Pro Marine Store. 
***Note: Simarine now call this the SC303 - All functionality remain the same***
SC301 active shunt precisely monitors battery voltage on 12V, 24V, 48V, 60V and 72V systems, battery temperature and continuous currents up to 300A (400A peak). It's suitable for maximal power of 3600W at 12V, 7200W at 24V or 14400W at 48v…
Additionally, it can also be used for monitoring current draw of heavy consumers like inverters, bow and stern thrusters and anchor winches and current generated on generators like shore power chargers, solar panels, hydro- and wind generators. SC301's innovative protected architecture allows wiring in either negative (low) or positive (high) side.
Recommend this product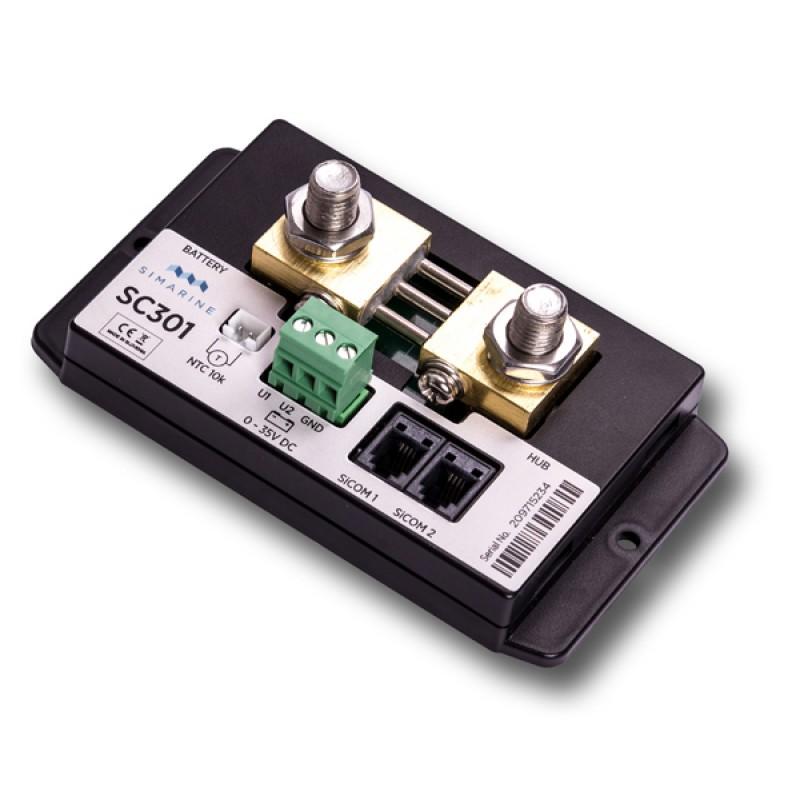 Simarine SC301 Digital Shunt for Battery Monitor