Simarine SCQ25 Digital Shunt Module for Battery Monitor
Buy Simarine SCQ25 Digital Shunt Module for Simarine PICO Battery monitor, with free delivery to the UK, only at Pro Marine Store. 
SCQ25 is an innovative shunt module with four inputs for monitoring individual consumer and generator continuous currents up to 25A (35A peak) per input on 12V and 24V systems.
That is very convenient for monitoring smaller consumers like refrigerator or generators like solar, wind, hydro or shore power. The current channels can be combined for higher amperage, meaning the continuous currents on the combined channels up to 50A (70A peak) on 12V and 24V volts.
SCQ25's innovative protected architecture allows wiring in either negative (low) or positive (high) side. Up to five modules can be connected simultaneously to monitor up to 20 current channels (only on PICO Battery Monitor).
Recommend this product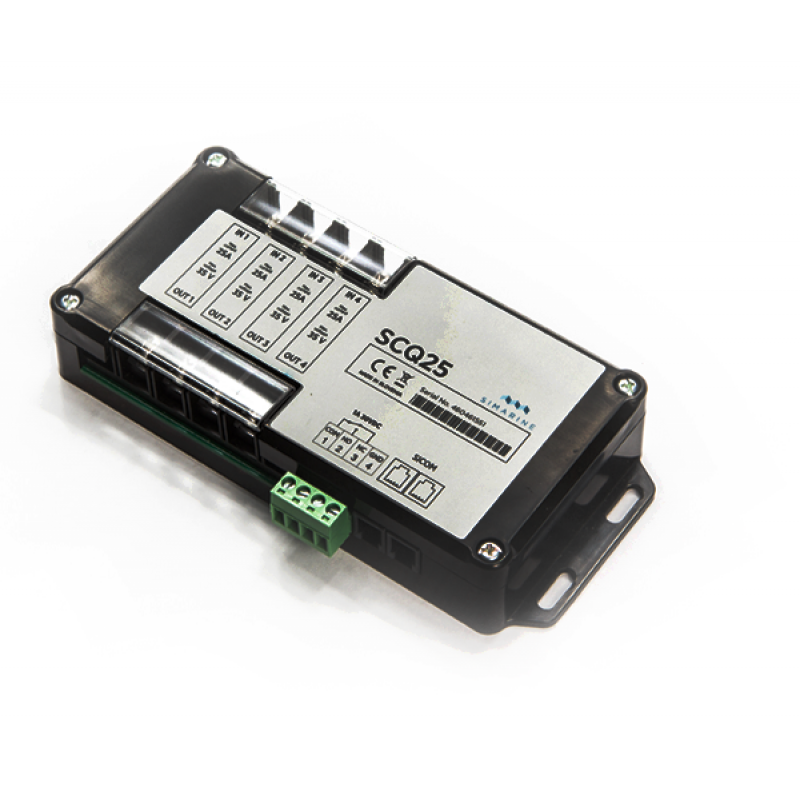 Simarine SCQ25 Digital Shunt Module for Battery Monitor