Spectra Newport 400 Water Maker - All Models
Buy the Spectra Newport 400 Water Maker for sailing Boats & Yachts. 
The Newport 400 MKII is the most energy efficient, automated, and easy-to-use watermakers available. The Newport 400 MKII operates on as little as 18 watts per gallon (4.8 watts per litre), making it possible to run your system on a small generator, solar, wind, batteries. Multi-speed capacity allows machine operation on high mode for maximum product flow or low mode for maximum efficiency, making it ideal for onboard power management. The system will automatically switch to low mode to extend the prefilter life in challenging feed water. The standard MPC 5000 control system automatically operates and maintains your watermaker, fresh water flushing the system to keep it clean to extend your system's lifespan.
Completely automated with the MPC 5000
Manual bypass for diversion valve
Commercial grade magdrive pump with run dry protection.
Low power consumption, can be run on batteries, solar or wind power.
High and low speed operation for customisable power management and output volume.
64 litres every hour / 1514 litres a day.
Weight: 54kg (DC system) / 64kg (AC system)
12V DC 24A / 24V DC 12A.
18 Watts/1 Gallon, 4.8 Watts/1 Litre.
System includes installation kit and product sample valve.
Whisper Quiet
Watermakers are specialist products and as such need careful planning and installation.  Please call us for pricing and free dedicated help with the project so we can insure you get the system correct and working perfectly for your boat
Recommend this product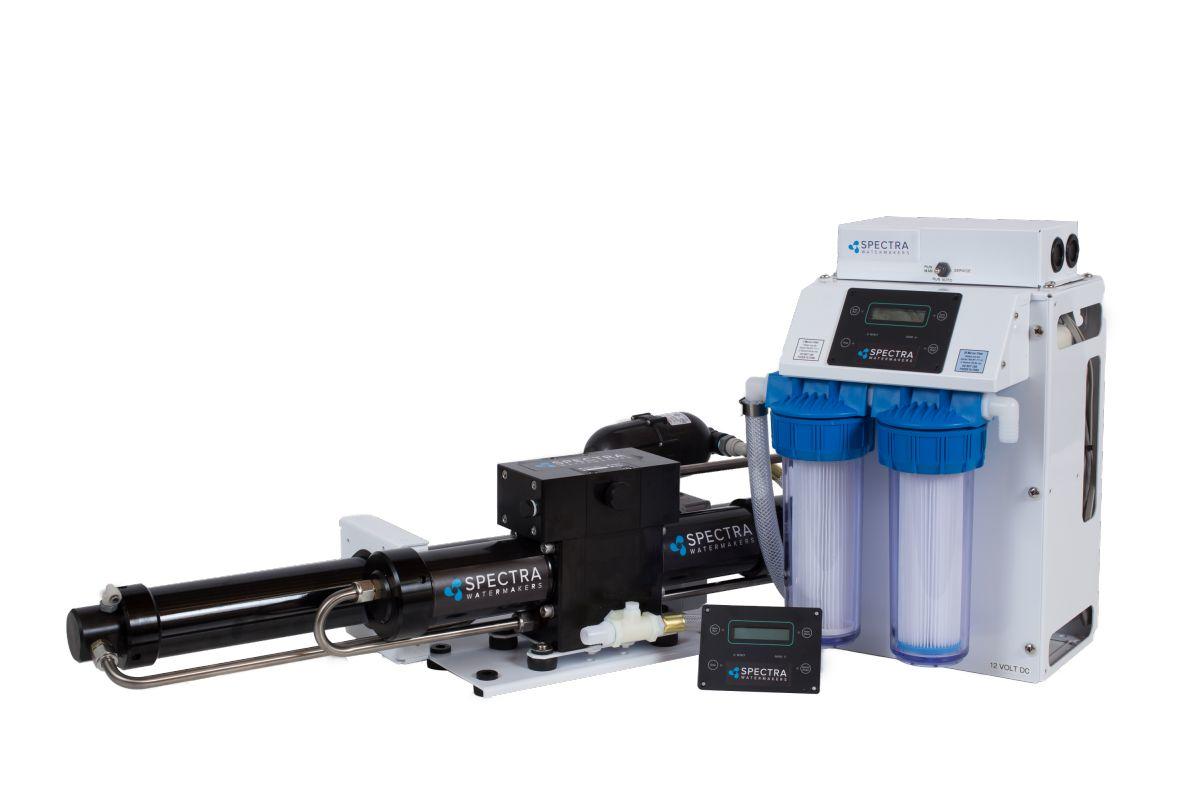 Spectra Newport 400 Water Maker - All Models