Spectra Watermaker SC3 Scale Cleaning Compound
Buy Spectra SC3 Scale Cleaning Compound (Acid) for Spectra Water Makers Online, UK. 
Scale Cleaning to Protect your Water Maker.

Use to clean scale from the membrane. Scale can sometimes reduce the efficiency of your membrane, usually caused by operating the unit in areas where large amounts of dissolved calcium are present in the water.
Older membranes (3 years +) showing higher salinity can sometimes benefit from a clean with SC3.
Recommend this product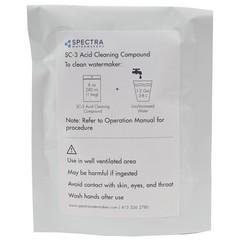 Spectra Watermaker SC3 Scale Cleaning Compound