Spirit 230 Round tail PVC Dinghy
Buy the SeaGo Spirit 230 Roundtail PVC inflatable dinghy tender, with free delivery to the UK.  The second smallest and compact roundtail inflatable dinghy from SeaGo - Buy online, UK with free next day delivery.
A classic 2.3m 2 (plus 1) round tale designed boat. Extremely compact for easy stowage and handling on deck
The Spirit 230-RT is manufactured using tough and durable UV stabilised fabric 1100 Decitex PVC. The transom-free 230-RT makes it easy to stow it can be packed away smaller than most standard style tenders. The tender comes complete with an outboard bracket, aluminium oars, foot pump, towing eyes and carry bag. The perfect solution for day and coastal sailors.
Made from 1100 Decitex 900g PVC making this a robust tender.
• 2 Chambers
• Pin rowlock system
• Rope grab lines
• Adjustable seat
• Stainless steel towing eyes
• Carry/storage bag
• Outboard bracket
• Repair kit
To compare the Spirit range, please see information in the table below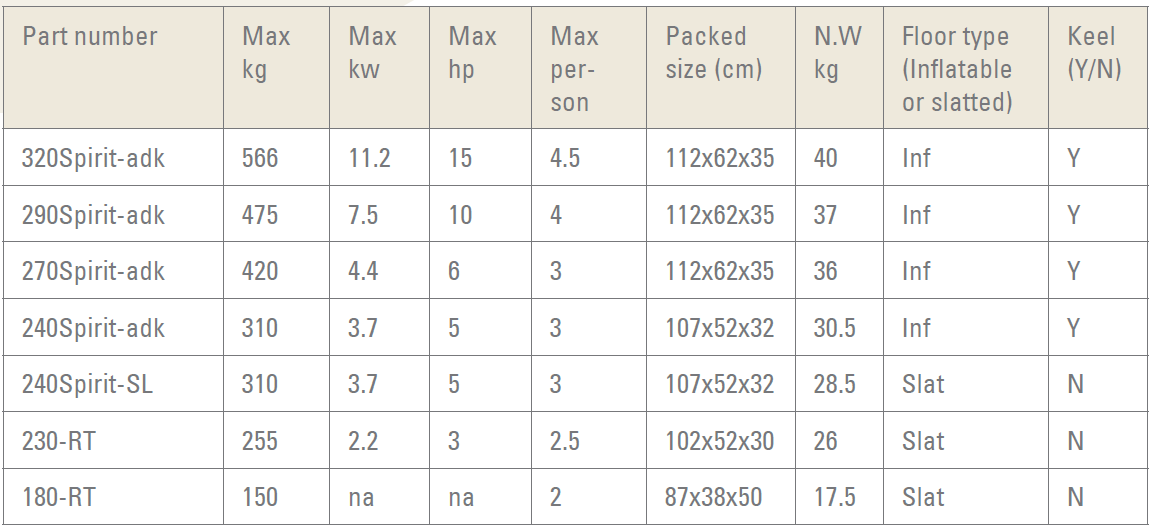 Recommend this product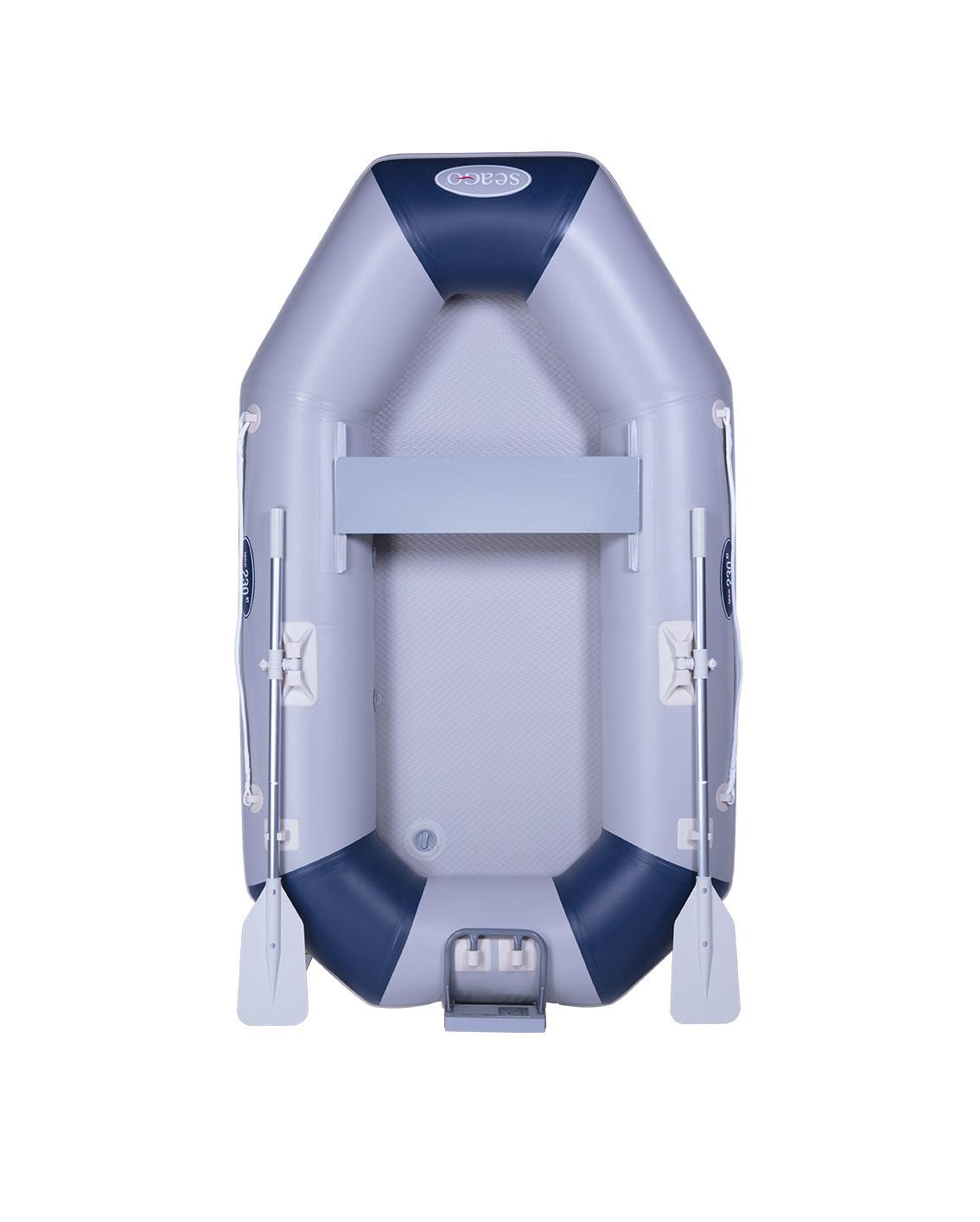 Spirit 230 Round tail PVC Dinghy