Spirit 240 PVC Dinghy with Slatted Floor
Buy the SeaGo Spirit 240 PVC inflatable dinghy tender with Slatted Floor, with free delivery to the UK. The smallest and most compact inflatable dinghy from SeaGo with a slatted floor and solid transom - Buy online, UK with free next day delivery.
A highly stable 2.4m slatted floor 3 person boat with adjustable seat and storage bag
The Spirit 240 slatted floor is a classic tender with a flat underside. It has all the great features on offer throughout the Spirit range including tough PVC fabric, grab handles and towing eyes.
Made from 1100 Decitex 900g PVC making this a robust tender.
• Adjustable seat
• Stainless steel towing eyes & lifting handle
• 2 Chambers
• Carry bag
• Aluminium oars
• Grab handles
• Large tubes
• Wooden slatted floor
• Repair kit
To compare the Spirit range, please see information in the table below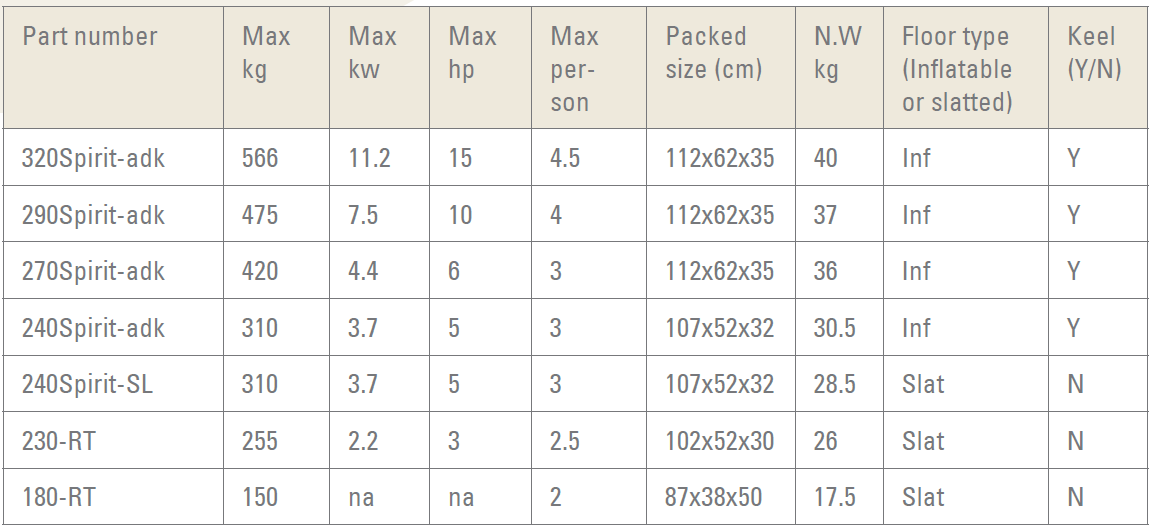 Recommend this product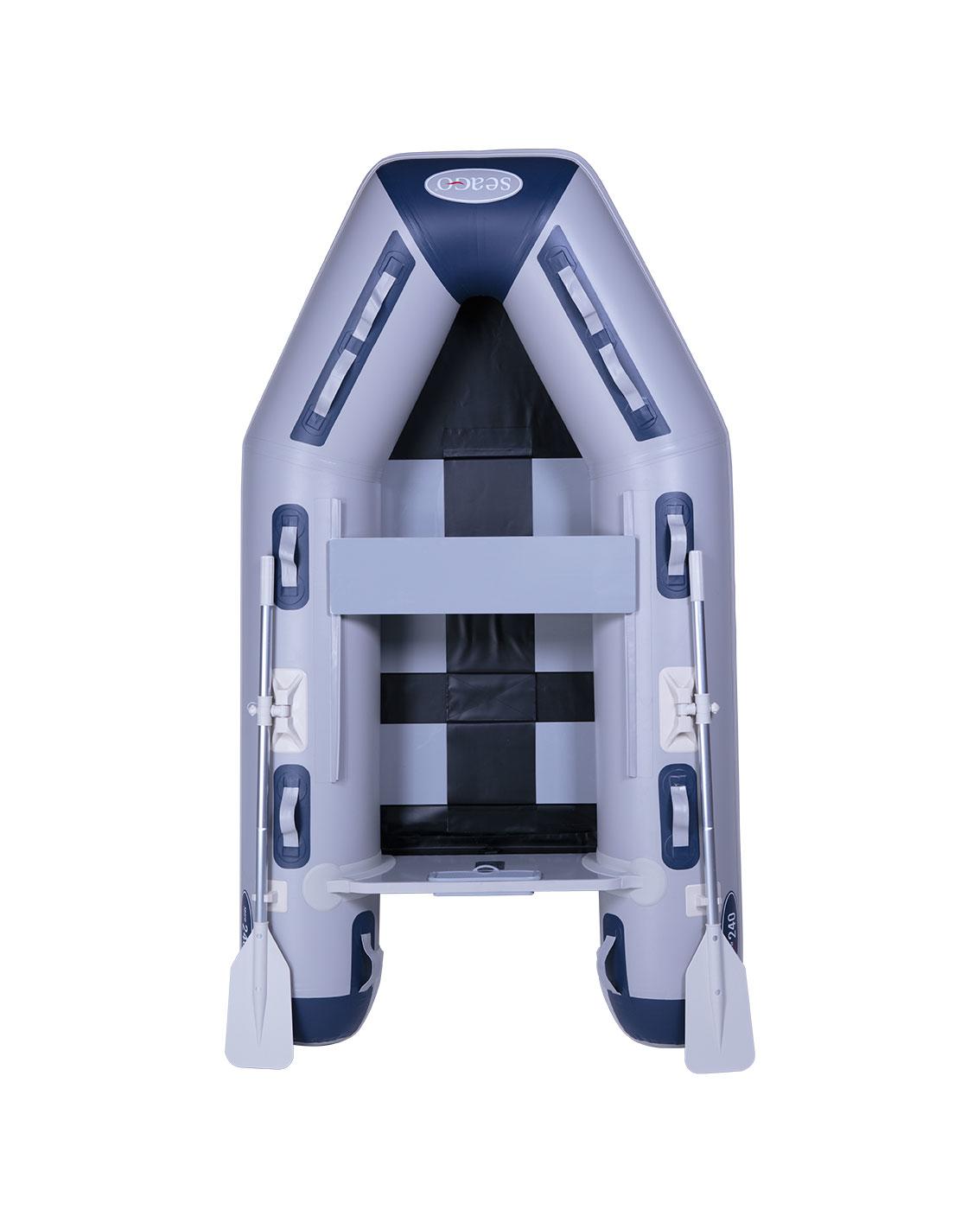 Spirit 240 PVC Dinghy with Slatted Floor