Spirit 320 PVC Dinghy with Inflatable Floor
Buy the SeaGo Spirit 320 PVC inflatable dinghy tender with Inflatable Floor, with free delivery to the UK. The extra large size inflatable dinghy from SeaGo with an inflatable floor and solid transom - Buy online, UK with free next day delivery.
A spacious 4 person 3.2m boat with storage bag, adjustable seat and aluminium oars
The Seago Spirit 3.2m is the largest in the Spirit range. The Spirit range comes with new features and design as standard. The domed sponsons offer more stability along with great looks and enable convenient carry handles. Multipurpose grab handles have replaced grab lines. Made from 1100 Decitex PVC the Spirit 320 is robust and rugged.
Made from 1100 Decitex 900g PVC making this a robust tender.
• Adjustable seat
• Stainless steel towing eyes & lifting handle
• 3 Chambers
• Carry bag
• Aluminium oars
• Padded seat with water resistant storage
• 2 seats as standard
• Inflatable floor with keel
• Repair kit
To compare the Spirit range, please see information in the table below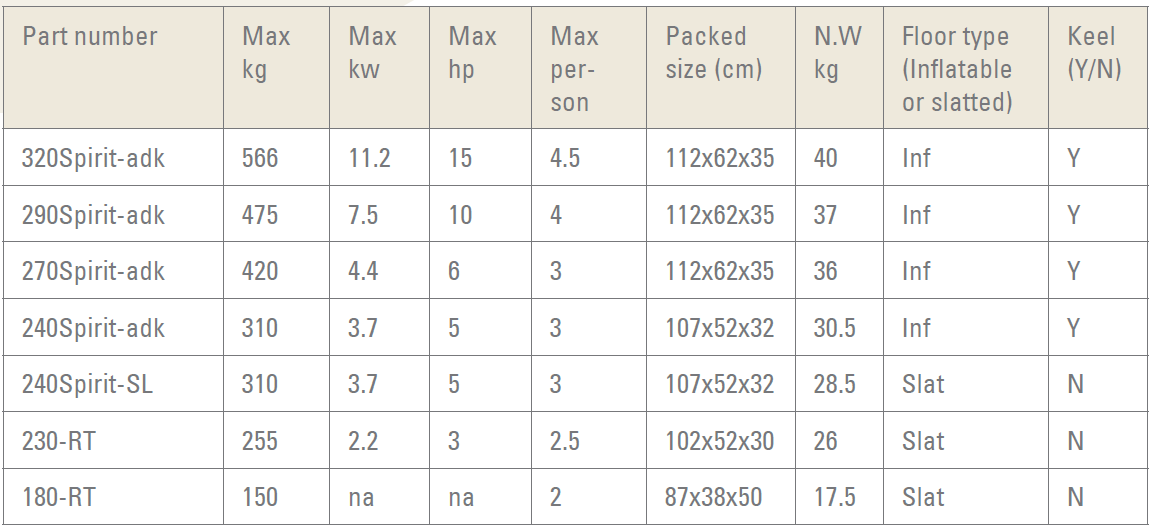 Recommend this product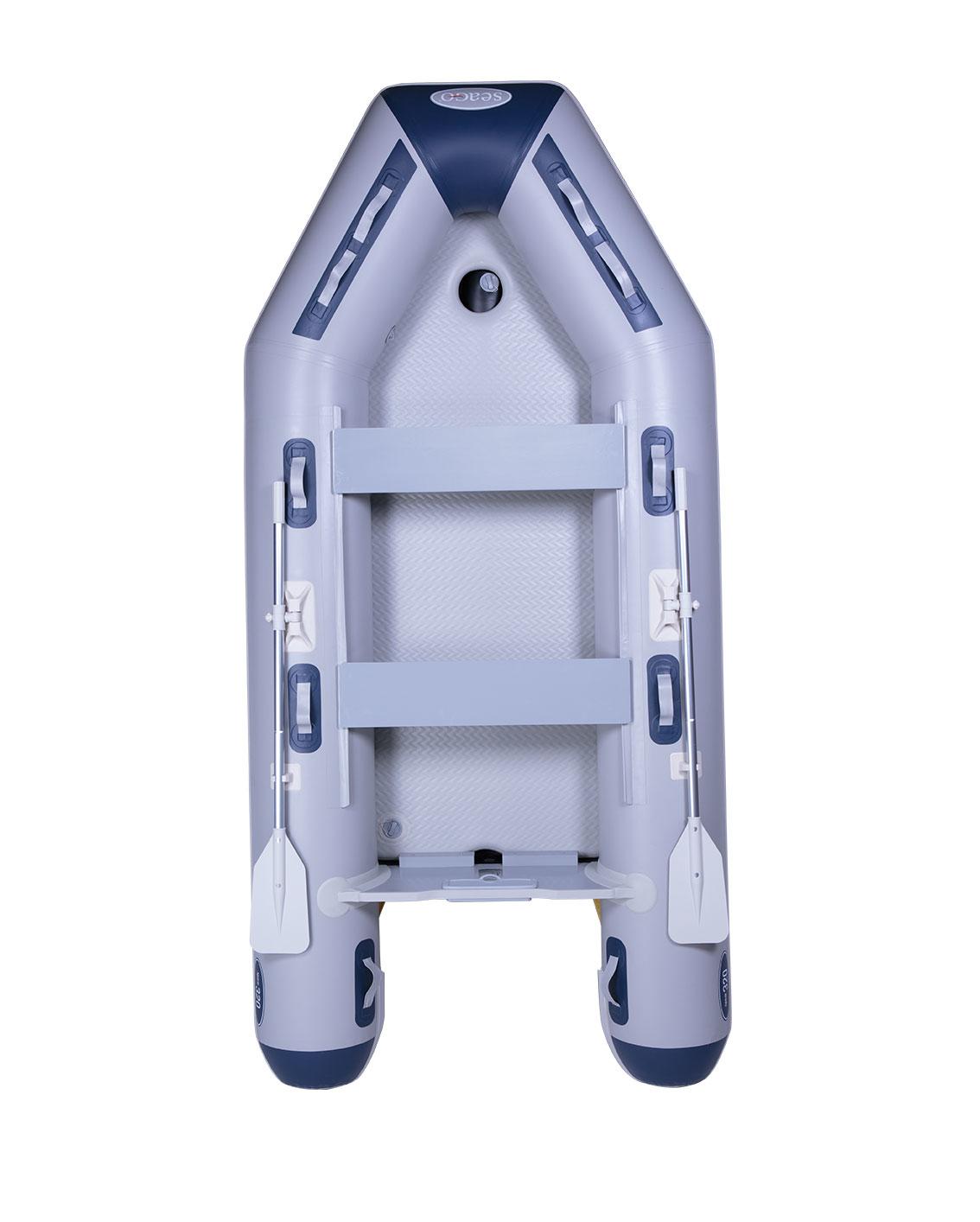 Spirit 320 PVC Dinghy with Inflatable Floor