TeamO 170n Coastal Backtow Lifejacket with Deckharness
Buy TeamO Coastal Life Jacket with Deckharness, with free delivery to the UK. 
***New stock in soon, but we currently have TeamO Offshore in stock for immediate dispatch***
Introducing the newest in the range from TeamO Marine!  The most accessible life jacket with Backtow technology at a competitive price, for coastal sailors looking for the highest safety features in a new lightweight form - the new TeamO Coastal BackTow Lifejacket
Designed for shorter offshore sailing including overnight passages and coastal sailing. The Coastal still features TeamO's award-winning Patented BackTow system. 
This is the only lifejacket with a moveable harness point - if you fall overboard whilst tethered to your boat, the BackTow system can be deployed after the lifejacket has inflated to turn you face-up. The person in the water remains with the boat in the safe face-up position, reducing the life-threatening risk of being in the open water. Recovery from the water is easy as the BackTow system is also an approved lifting point. 
Simply clip a halyard or sheet to the BackTow strop and winch the person back onboard.
Product Specifications:
- 170N lifejacket with integrated deckharness and TeamO's award-winning patented BackTow system.
- ISO approved: suitable for Inshore and Offshore sailing (ISO12402 and ISO12403) 
- Automatic inflation system: features the UML Mark5i inflator and 38g CO2 cylinder. 
- Soft loop attachment point to clip on in rough weather or at night
- SOLAS approved safety whistle
- Adjustable double crotch straps with soft loop attachment point on back 
- Adjustable double buckles on back for perfect fit 
- Lightweight: lifejacket weighs 1.15kg
- Patent number: 2782646
Which buoyancy option should you choose?
TeamO offers lifejackets in two buoyancy options: 170N or 275N. 
Which one is right for you depends largely on the type of sailing you are intending on doing. We have written a simple guide here to help you make this decision, but we are always happy to answer any questions as well. 
View video
Recommend this product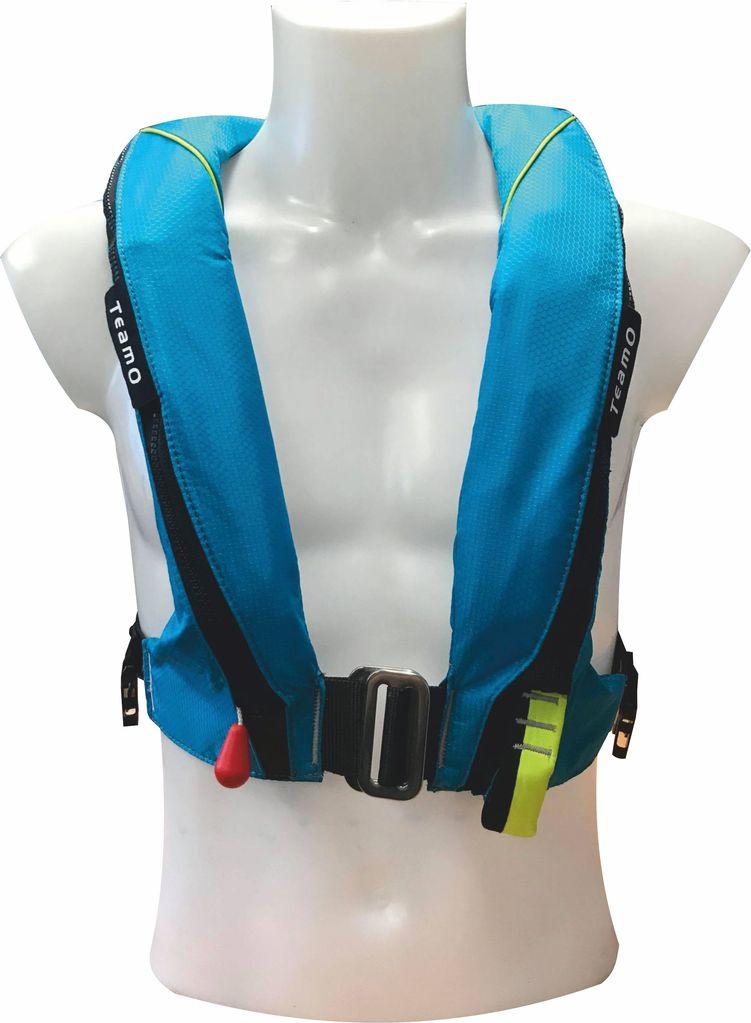 TeamO 170n Coastal Backtow Lifejacket with Deckharness