TeamO 275n Ocean Backtow Life Jacket Deckharness
Buy the TeamO Top of the Range Ocean lifejacket with Free UK Delivery on all orders, only at Pro Marine Store
The only lifejacket harness on the market with BackTow Technology. The patented BackTow technology functions in a MOB situation when the wearer is still tethered to a vessel. 
Please see our WeKnow Life Jacket Guide for further guidance on different Inflation methods, life jacket sizing etc. 
After inflation, the wearer manually pulls the large BackTow handle that is available on top of the right hand lung. The wearer is then turned in to a face-up seated position in the water and they are towed alongside the vessel safely.
BackTow reduces the risk of injury during recovery by functioning as a strong point. A halyard can be clipped to any part of the BackTow strop and even a small person can then recover a MOB wearing a TeamO with the use of a winch.
- 275N lifejacket harness, suitable for inshore and offshore sailing
- ISO12402-3 approved
- Integrated Deck Safety Harness
- Soft Loop attachment point to clip on personal tether or safety line
- SOLAS approved water-activated light included (5 year warranty. 8 hour continuous operation once activated)
- Fully integrated Spray hood included.
- Whistle included
- Suitable for adult chest sizes 68cm-144cm
- Double adjusters on the back for improved comfort and fit
- Patent number: 2782646
View video
Recommend this product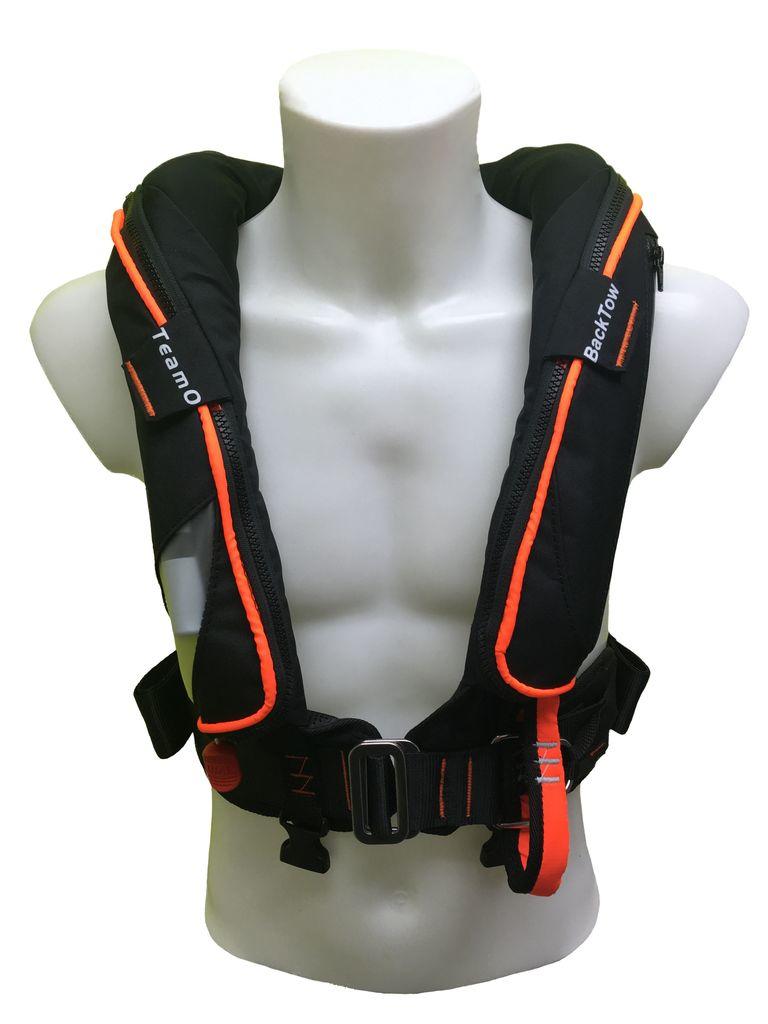 TeamO 275n Ocean Backtow Life Jacket Deckharness