TeamO Safety Tether for Lifejacket
Kru Triple Hook Safety Tether for use with lifejackets.
- ISO approved
- Three locking hooks with strain indicator (meeting ISAF Regulations). If the tether is subjected to a shock load the overload indicator will show the red text 'Replace! Overloaded!' and should be replaced.
- High quality fluorescent webbing 
- Care bag included with each tether
Recommend this product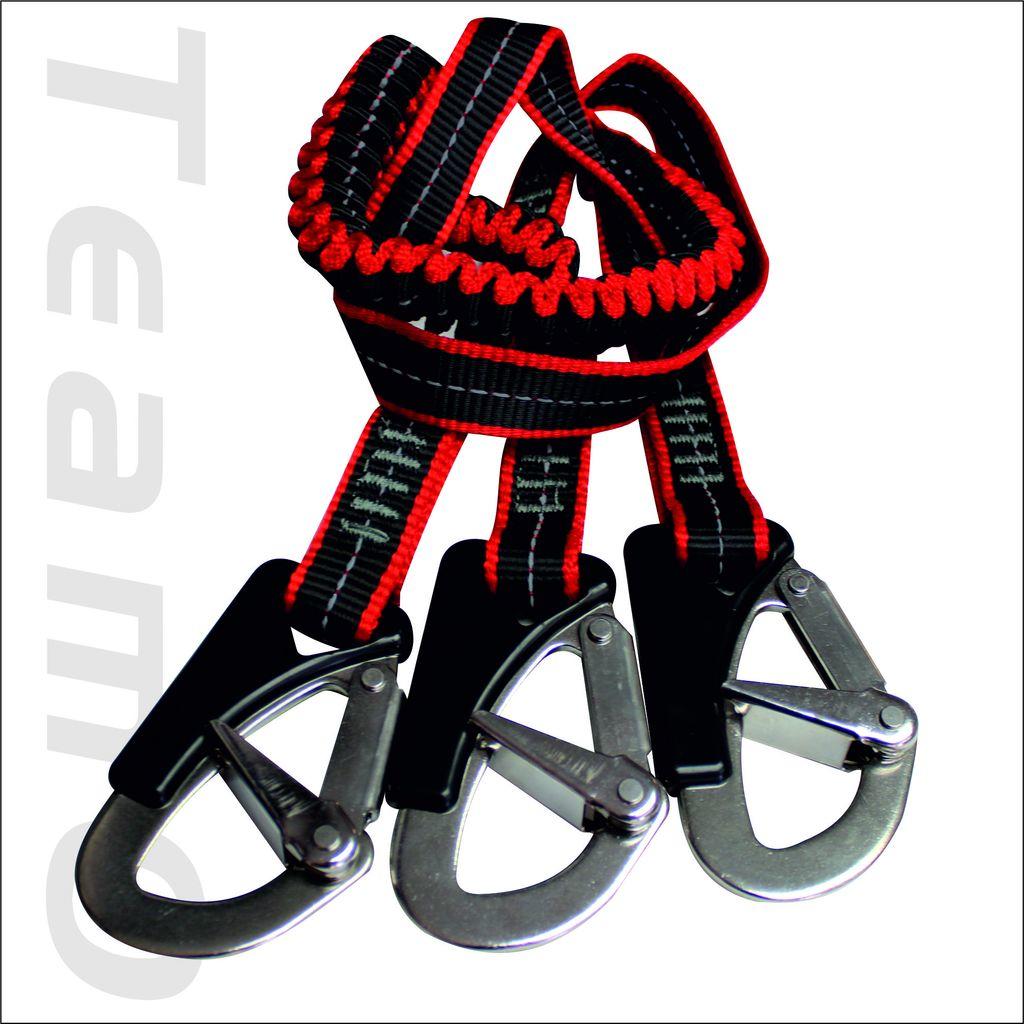 TeamO Safety Tether for Lifejacket