Ultra Marine Bow Roller UBR & Bow Roller Car UBRC
Buy the Ultra Marine Stainless Steel Bow Roller for anchoring systems on your sailing boat or yacht, with free delivery to the UK.  
The Ultra Marine Bow Rollers design decreases noise and scratches, while limiting extra anchor movements. Designed to fit all of Ultra Marine's Anchors, it also offers the extra security locking of the Anchor shank. You can also purchase just the front moving part of our Bow Rollers, called the Ultra Marine Bow Roller Car.
Rollers are made of Delran. They do not deform in time, they work quite and upkeep is not necessary. The best results are taken especially by Ultra Anchor. Each Ultra Anchor has a different size Ultra Bow Roller. This way the best harmony is achieved. However, if it is needed, Ultra Anchors might even be used with one size smaller or bigger Ultra Bow Rollers.
SPECIFICATIONS
The connection holes are left to the user to decide considering the bow rollers location on the boat. The body material is 316L polished stainless steel.
"U" SHAPED RETAINING HOOP
Designed to limit the extra movements of the anchor, keeps the chain on the roller always and does not let the anchor harm the boat.
It also limits the potential anchor movements during the cruise.
Choose the Ultra Bow Roller (UBR) or Ultra Bow Roller Car (UBRC) - based on the weight of your anchor.  For example. The UBR12 is designed to house Ultra Marine's 12kg Ultra anchor.  For other brands, please also check dimensions detailed in the pictures before making your purchase.
Recommend this product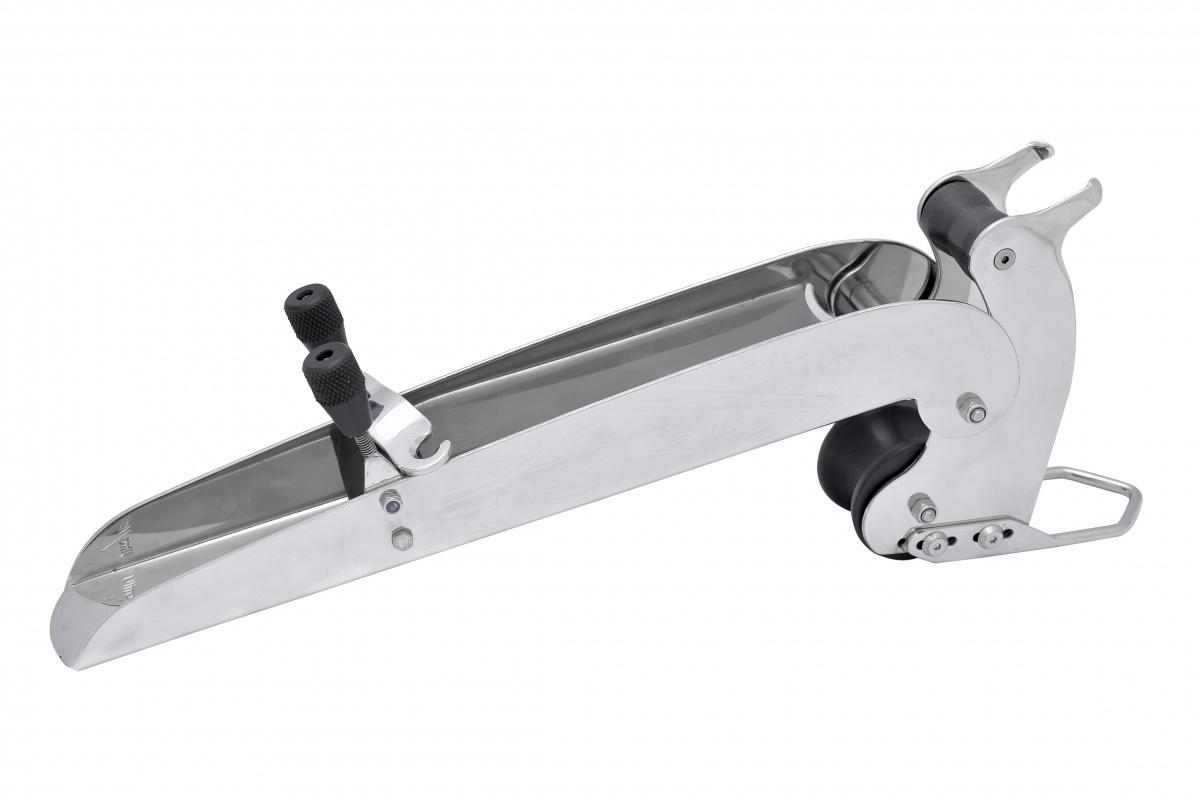 Ultra Marine Bow Roller UBR & Bow Roller Car UBRC